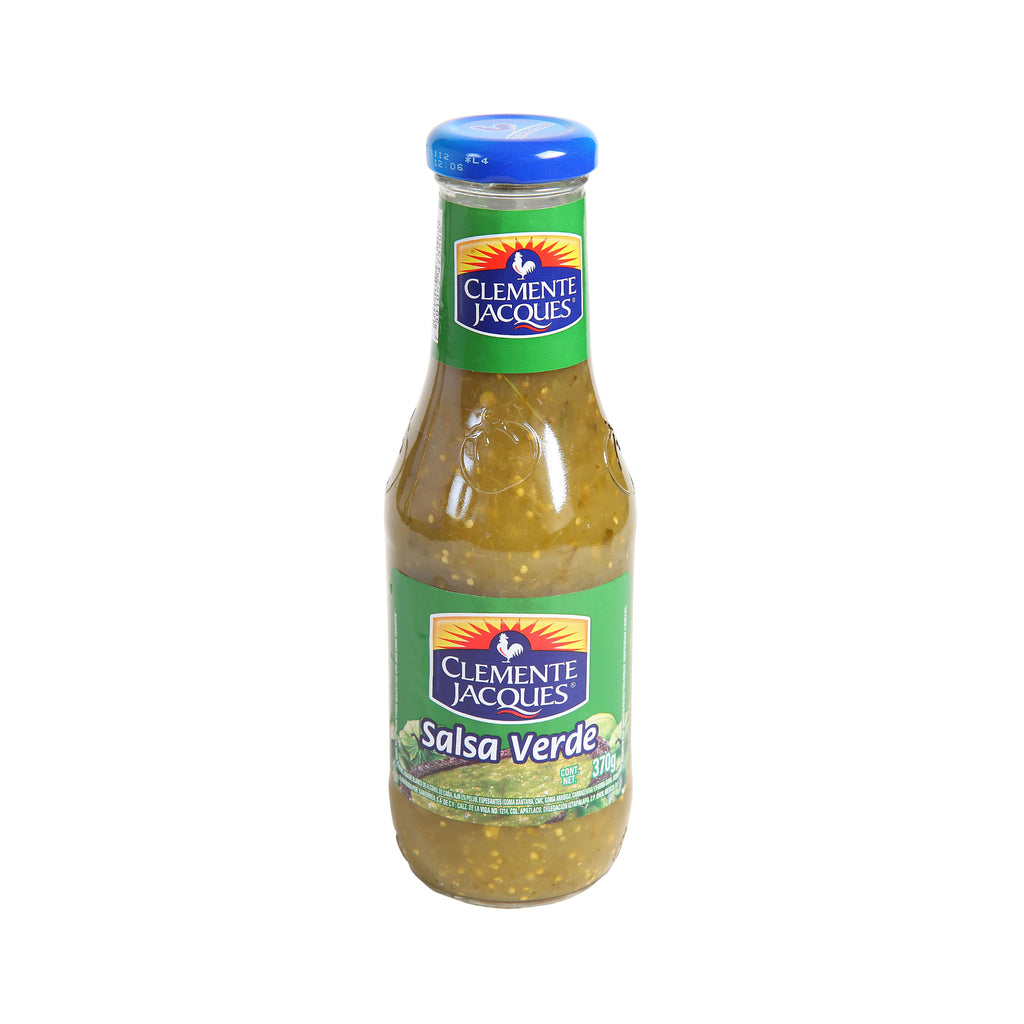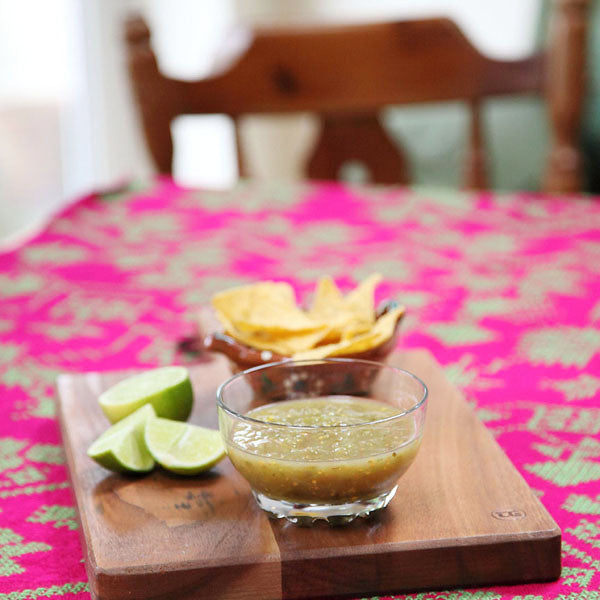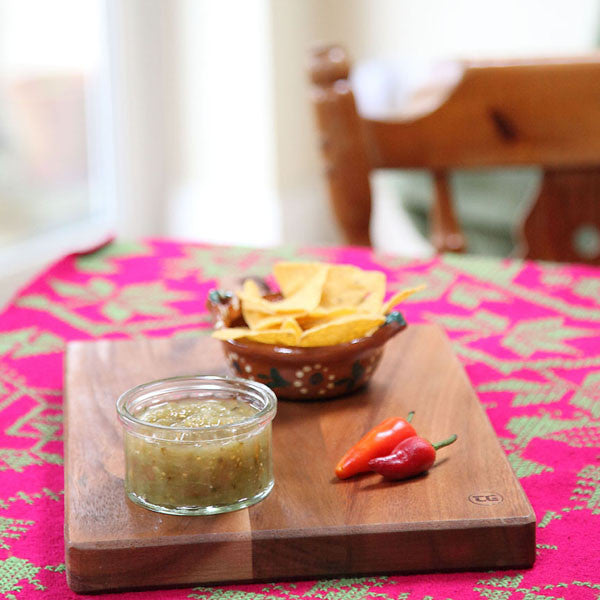 Salsa Verde, Clemente
This Salsa Verde from Clemente Jacques is super tasty and one of the shop's best sellers. It's made with tomatillos, garlic, coriander, vinegar, onion and delicious green chilies. It's very mild and everybody seems to love it. 
It's perfect as a dipping salsa and to drizzle on your tacos or tostadas. Enchiladas verdes work well with it too, to be honest, I like it with everything, it is just one dam tasty salsa! 
Detail: Salsa Verde, Clemente Jacques, 370 mls
Care: once opened, keep it in the fridge and eat it within a week.