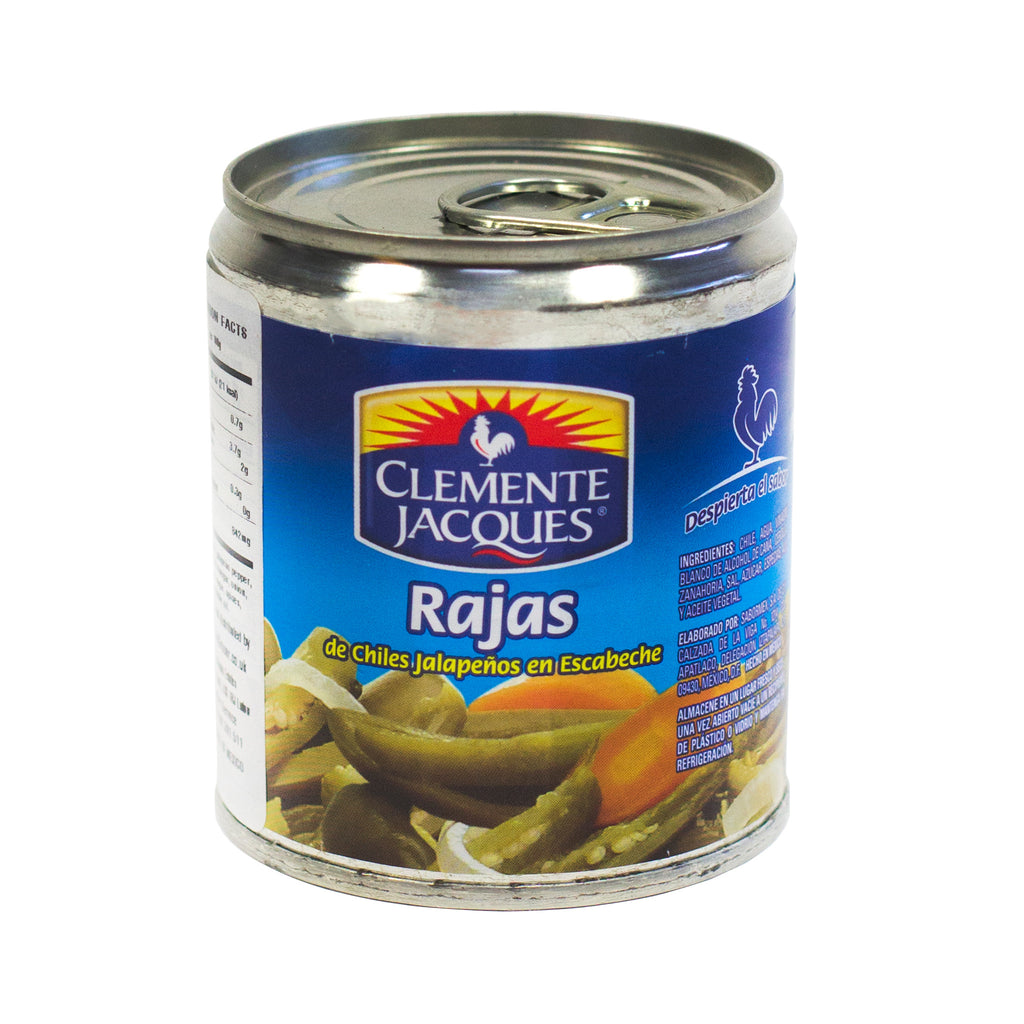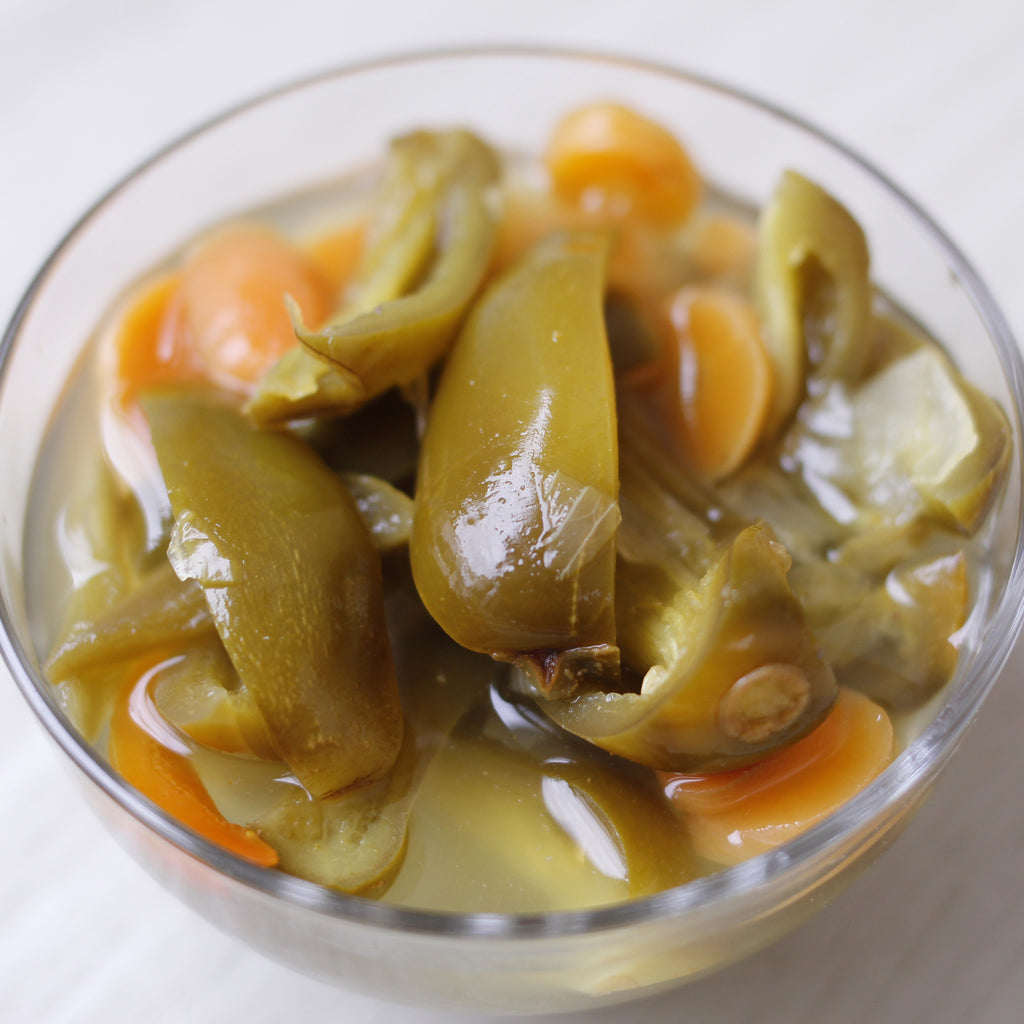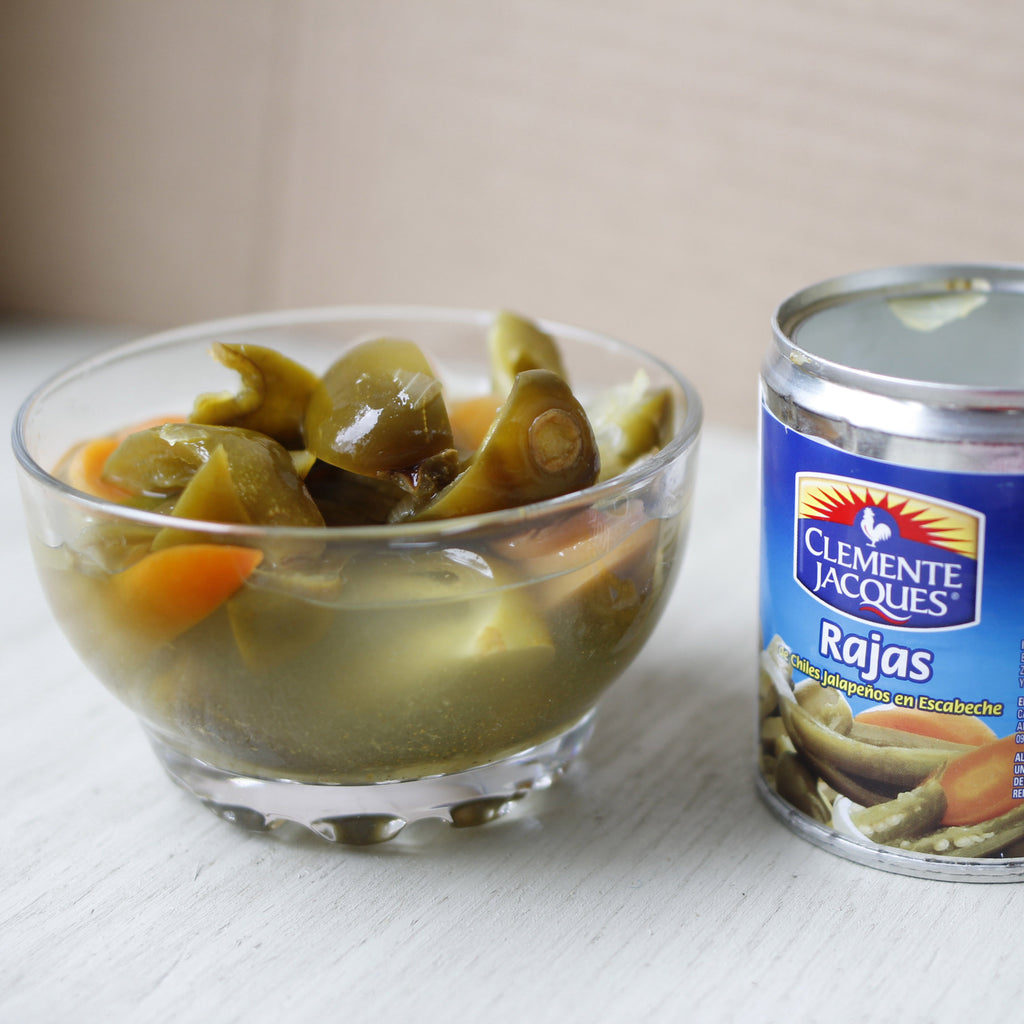 Sliced Pickled Jalapeños, Clemente
The only thing better than a pickled Jalapeño, is pickled Jalapeño that has been sliced and it's just ready to pop into your mouth, over your pizza or mollete or as a crown to your beans on toast or nachos.  
They are spicy, tangy and meaty. They are pickled in vinegar with slices of onions and carrots, absolutely addictive and way easier to use than the whole jalapeño version! 
Detail: Pickled Jalapeño Chilies Sliced, Clemente Jacques, 220 grams
Care: once opened, you can store in a sealed glass or plastic container in the fridge.