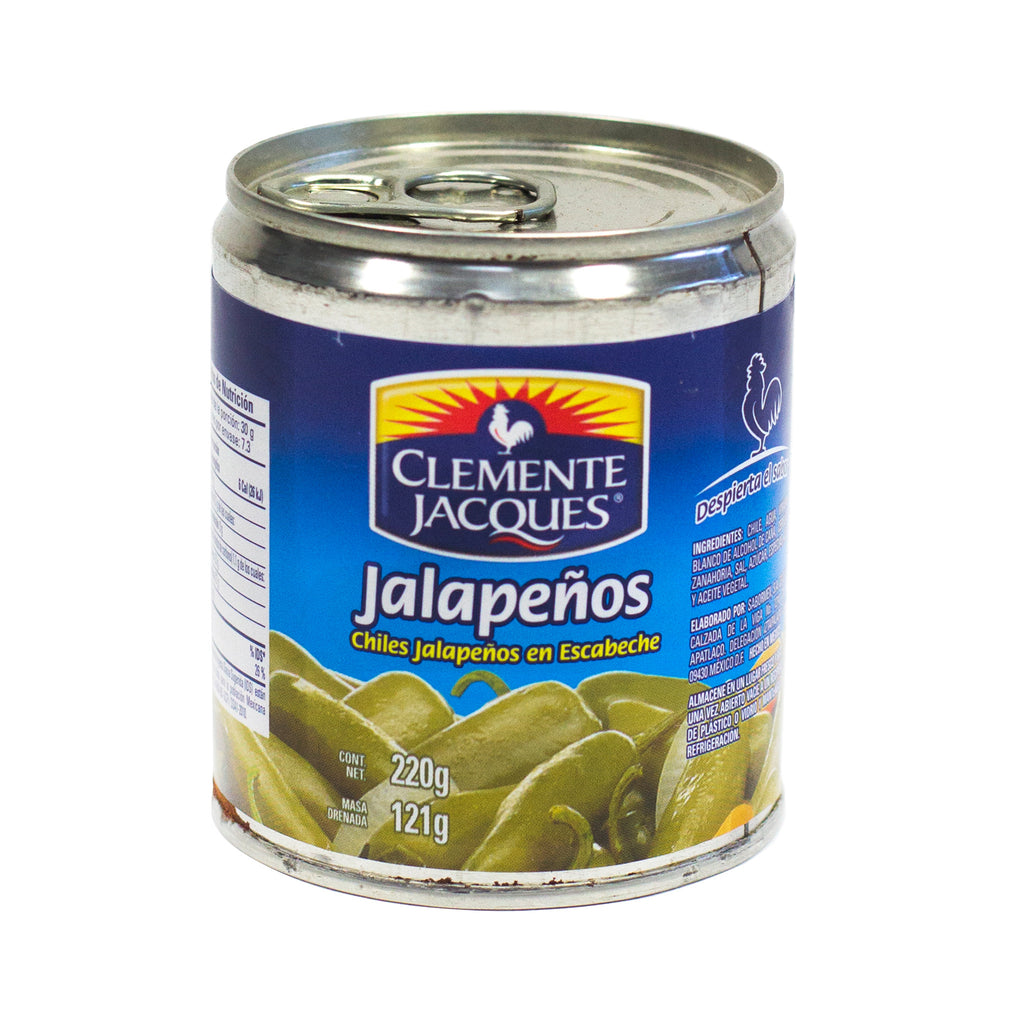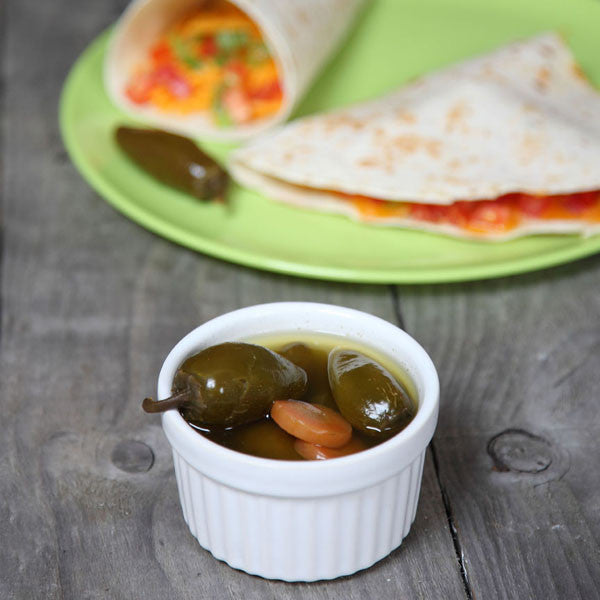 Whole Pickled Jalapeños, Clemente
In my opinion, Pickled Jalapeños need no introduction. They are a given in any Mexican kitchen and are used to flavour mostly anything in Mexican cooking. Incredibly tangy, spicy and fresh, these pickled Jalapeños have a bright green colour and very meaty flesh. The pickling agent is vinegar based and they are always pickled with garlic, herbs and slices of onions and carrots.
I absolutely adore them in salads, specially tuna and mayonnaise, in cheese and beans, burgers, nachos and in anything that needs an extra zing.
Detail: Whole Pickled Jalapeños, Clemente Jacques, 220 grams
Care: once opened, transfer to a covered container and keep refrigerated.