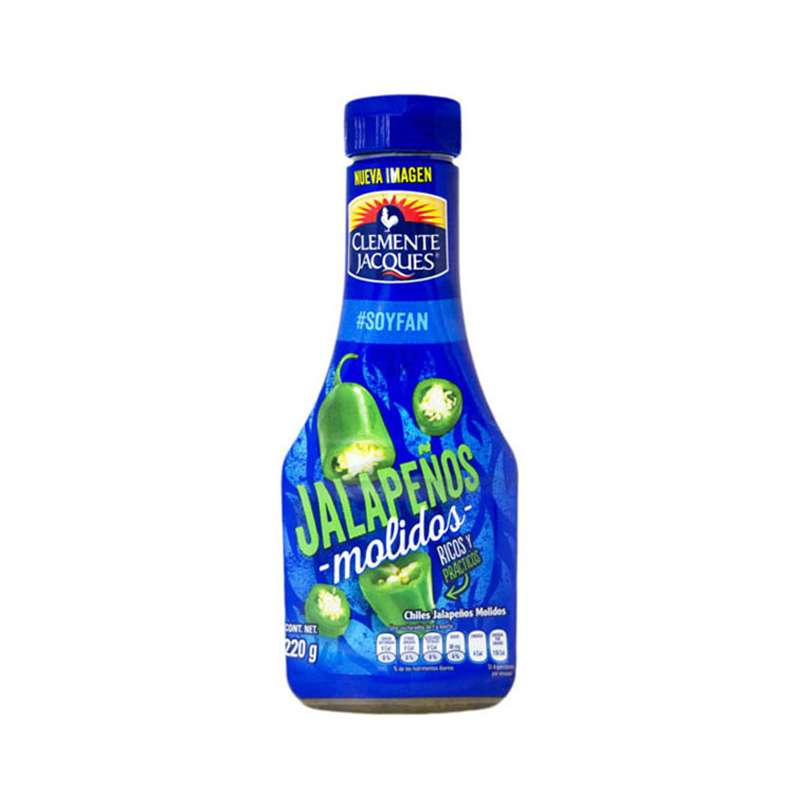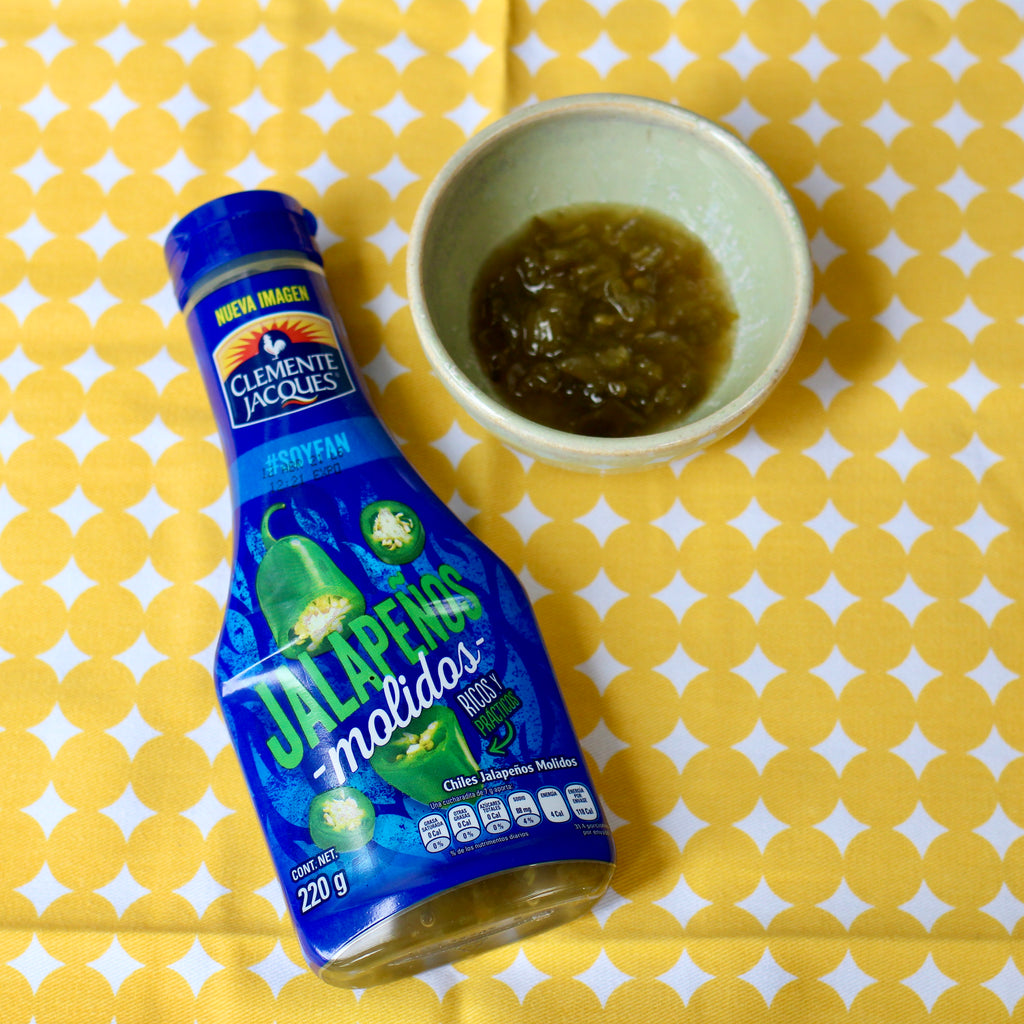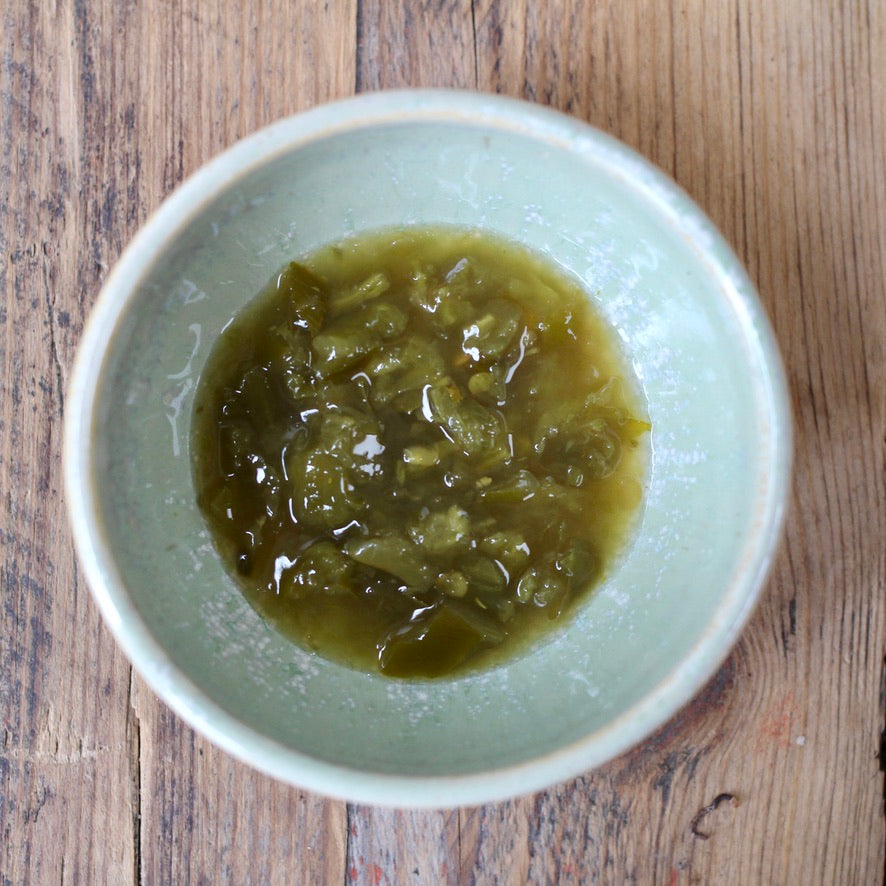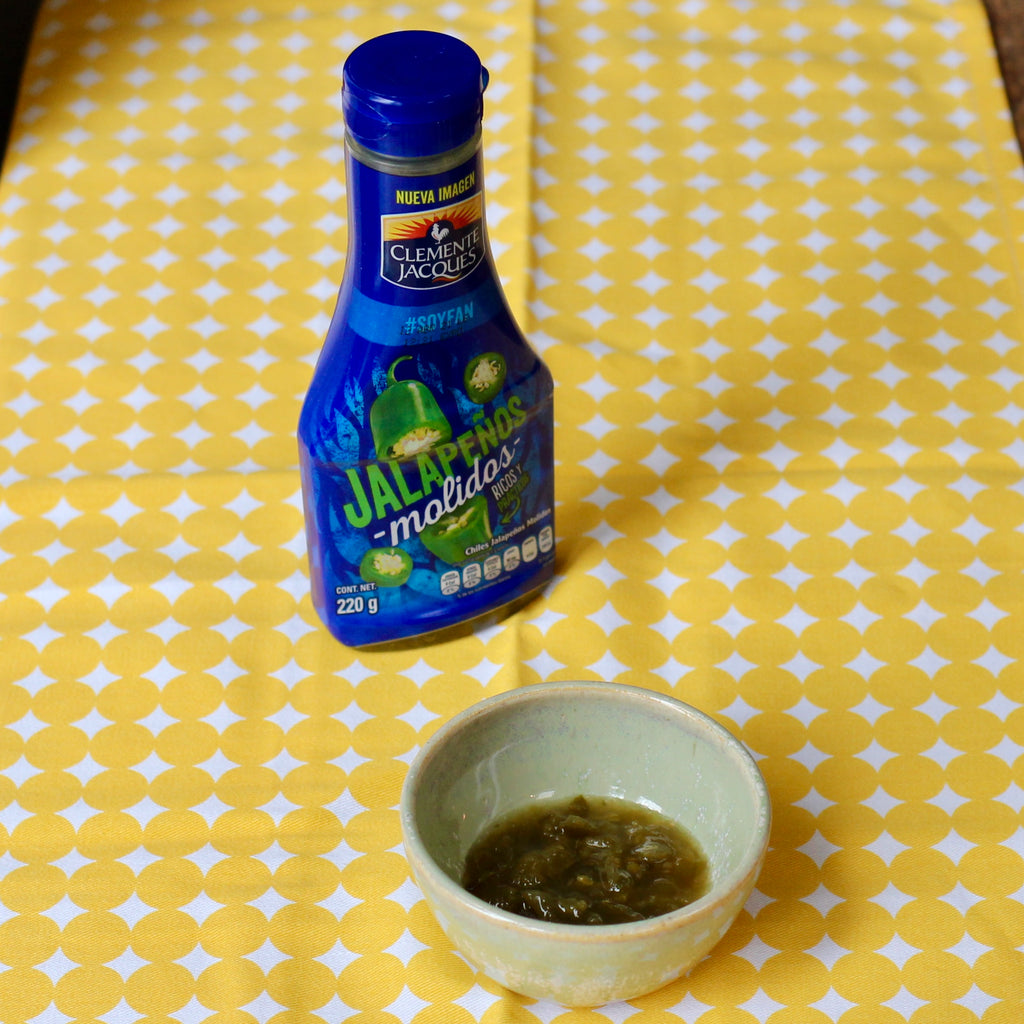 Crushed Jalapeños
Nothing beats a proper pickled Jalapeño.  I'm not talking about the horrid sugary versions you find in supermarkets in Europe, but the spicy and tangy type pickled in white vinegar with slices of carrots and onions Mexican style. Whether sliced or whole, they taste like nothing you've ever had before.
Well, these crushed Jalapeños from Clemente Jacques are even better! Conveniently blended into a runny pulp with the consistency of ketchup, they are really easy to incorporate in your cooking and the squeezable bottle allows you to add just the right amount to your burger, or mayonnaise or to the sauce you're making. I absolutely adore them! 
Detail: Crushed Jalapeños, Clemente Jacques, 220 grams
Care: Keep in cool, dried place. Refrigerate after opening with cap on to maintain freshness.