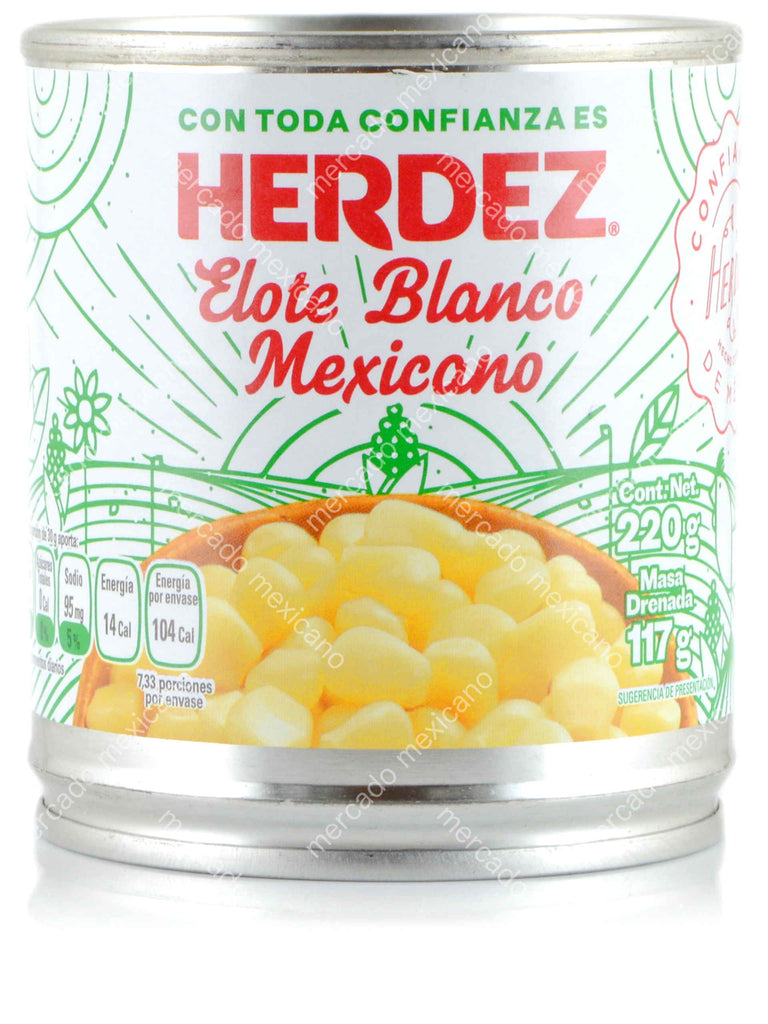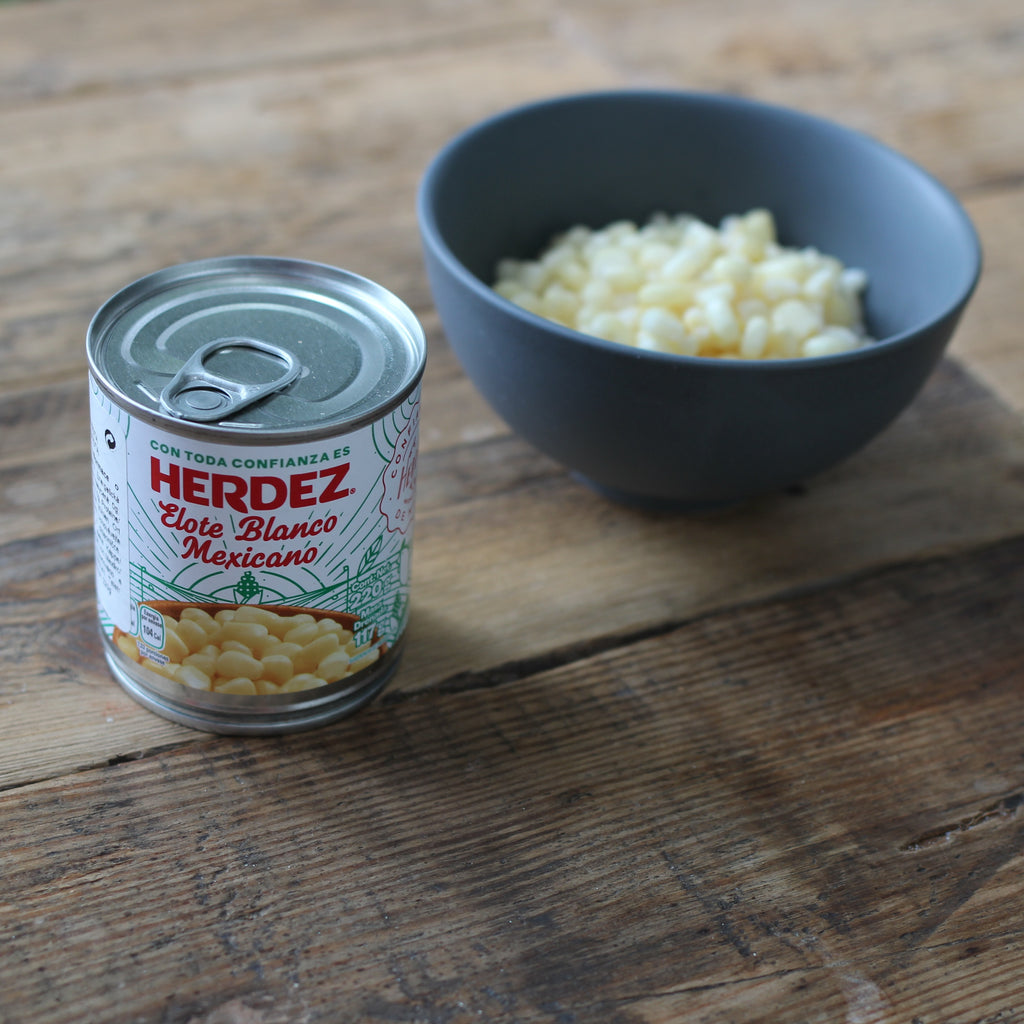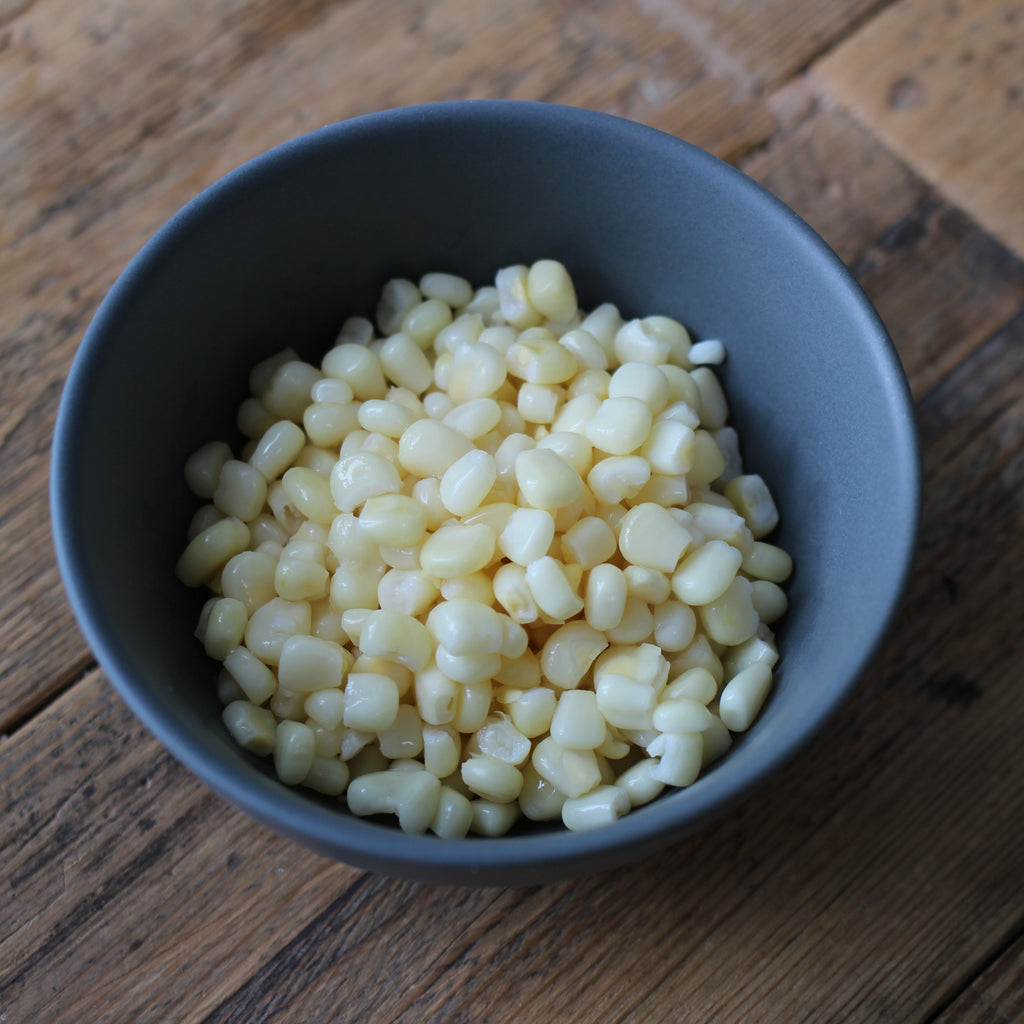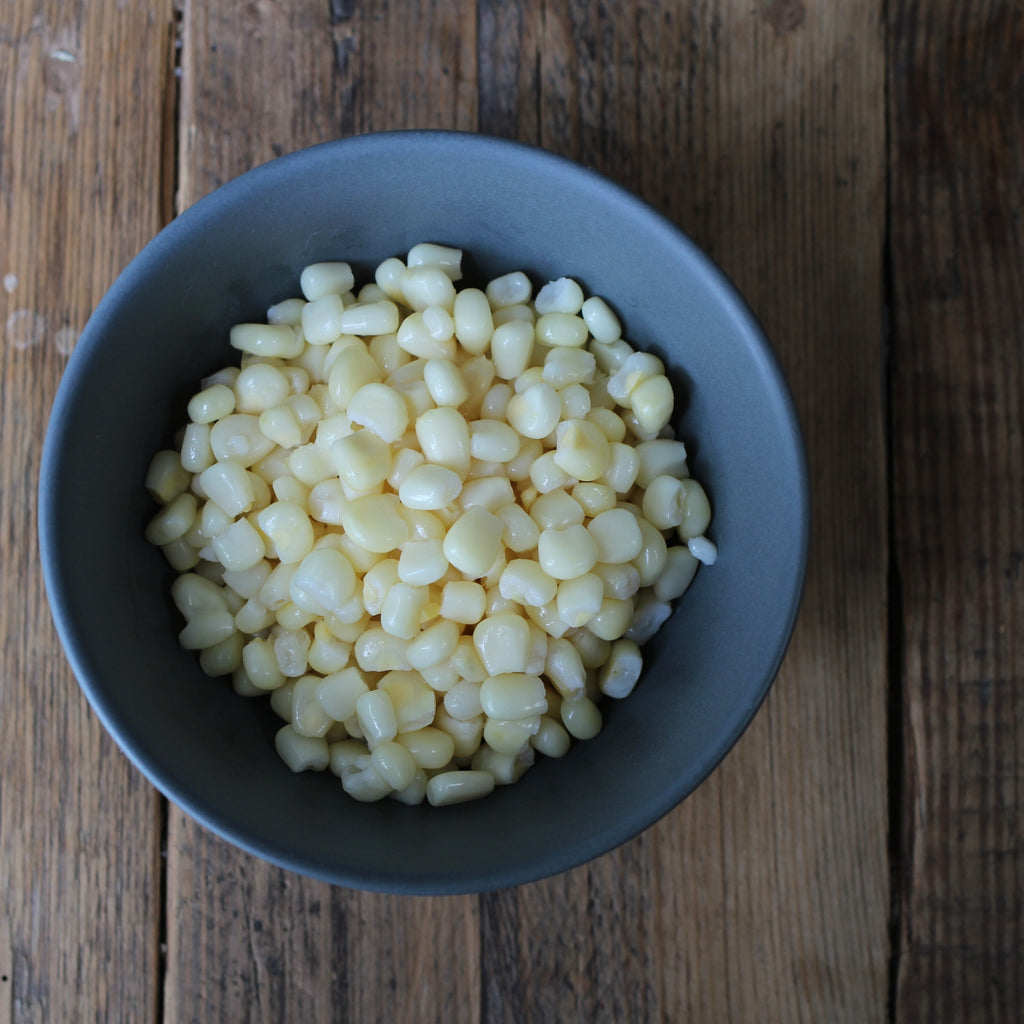 White Mexican Corn
If you've been in our classes, you know how much I've bang on about savoury Mexican corn. Well, now it's your time to finally give it a go! This white Mexican corn kernels are completely different to the sweet corn you're used to here. Whether you are looking to recreate the famous Mexican Esquites, a charred corn salsa or our famous Rajas Poblanas, this is the proper corn to do it with!
With a slightly salty and sour taste, this corn has a more al-dente texture (not mushy and watery like tinned, sweet corn); we absolutely love them and we think they are the absolute bomb! 

Detail: Mexican White Corn, Herdez, 220 grams
Care: refrigerate once open and consume within a week.