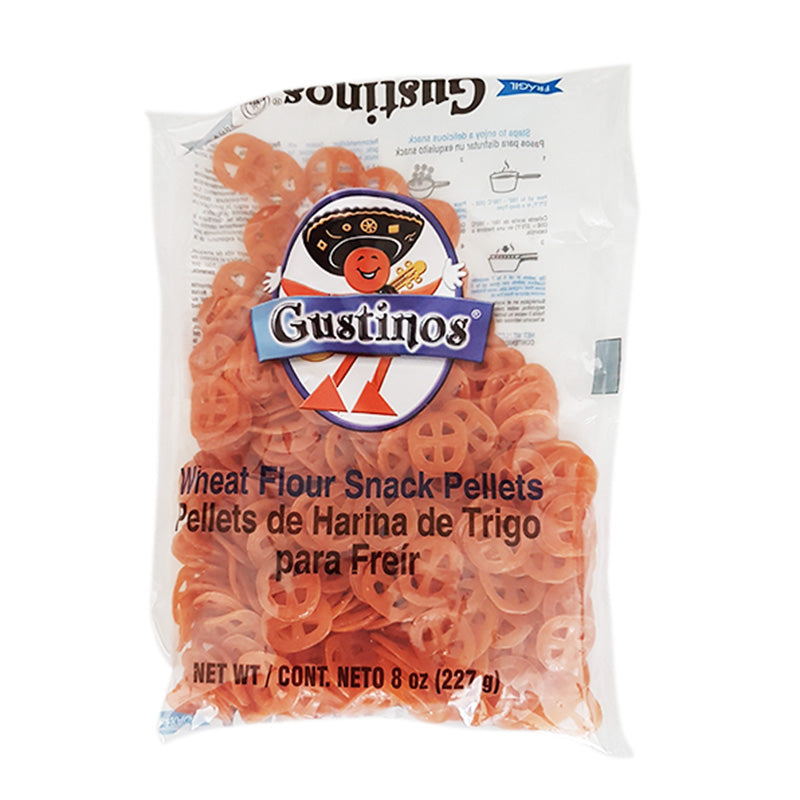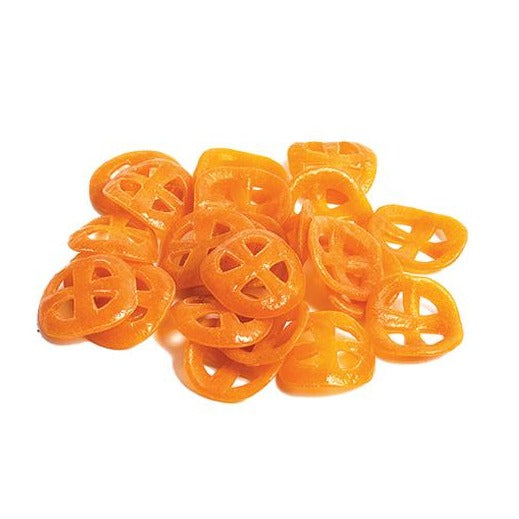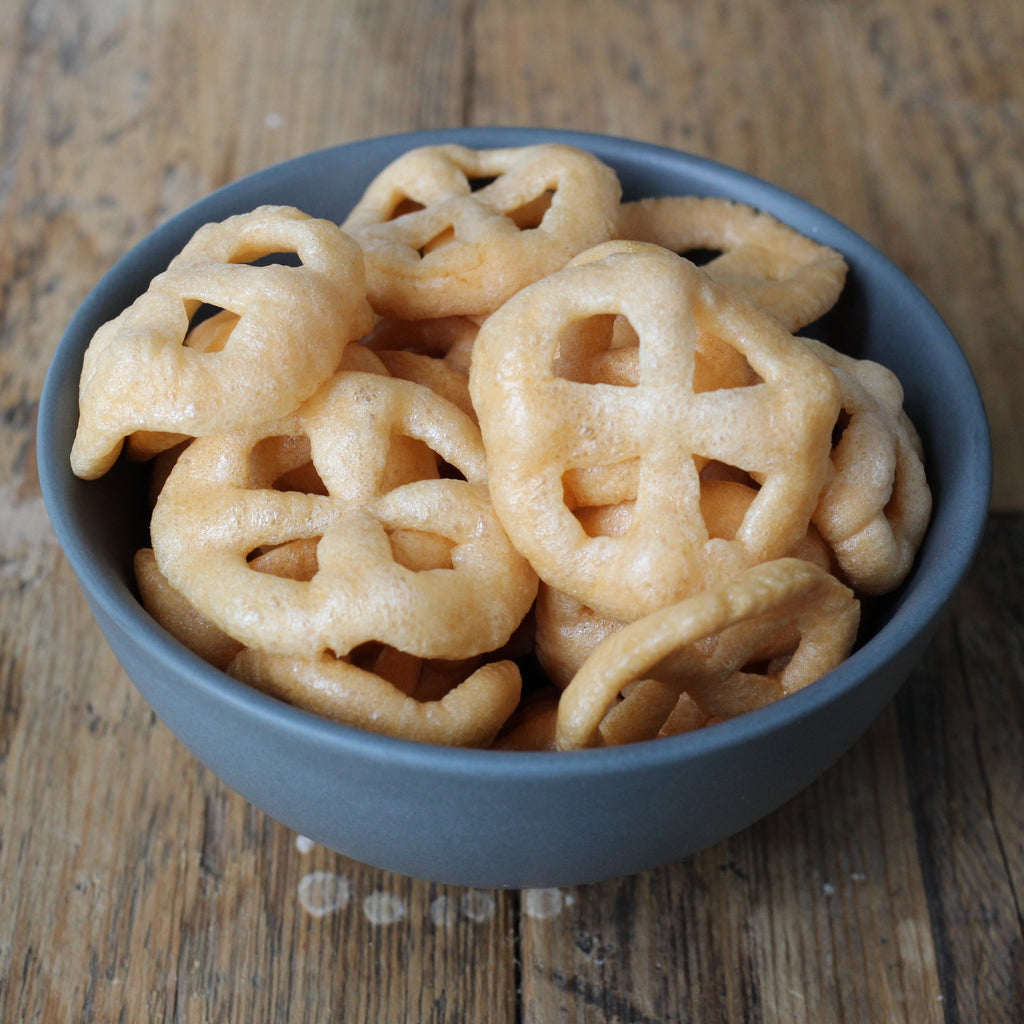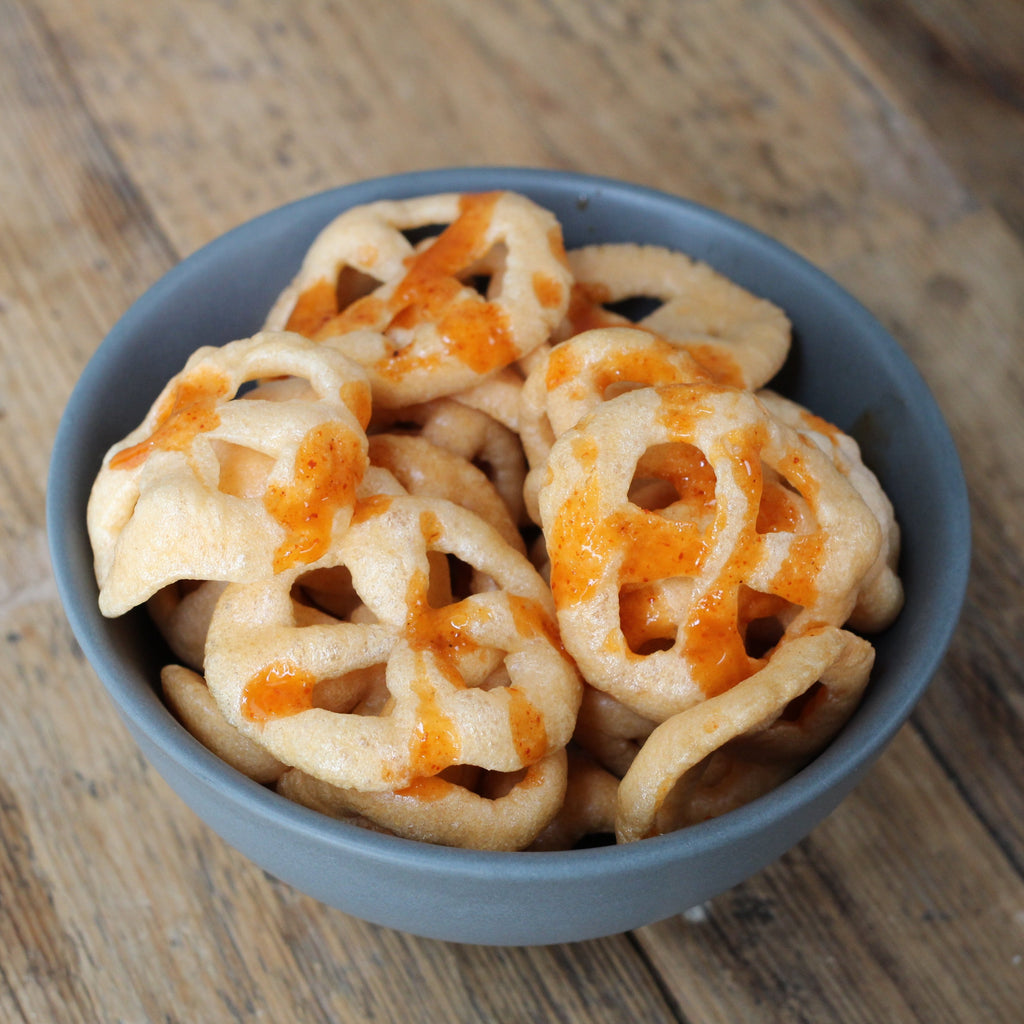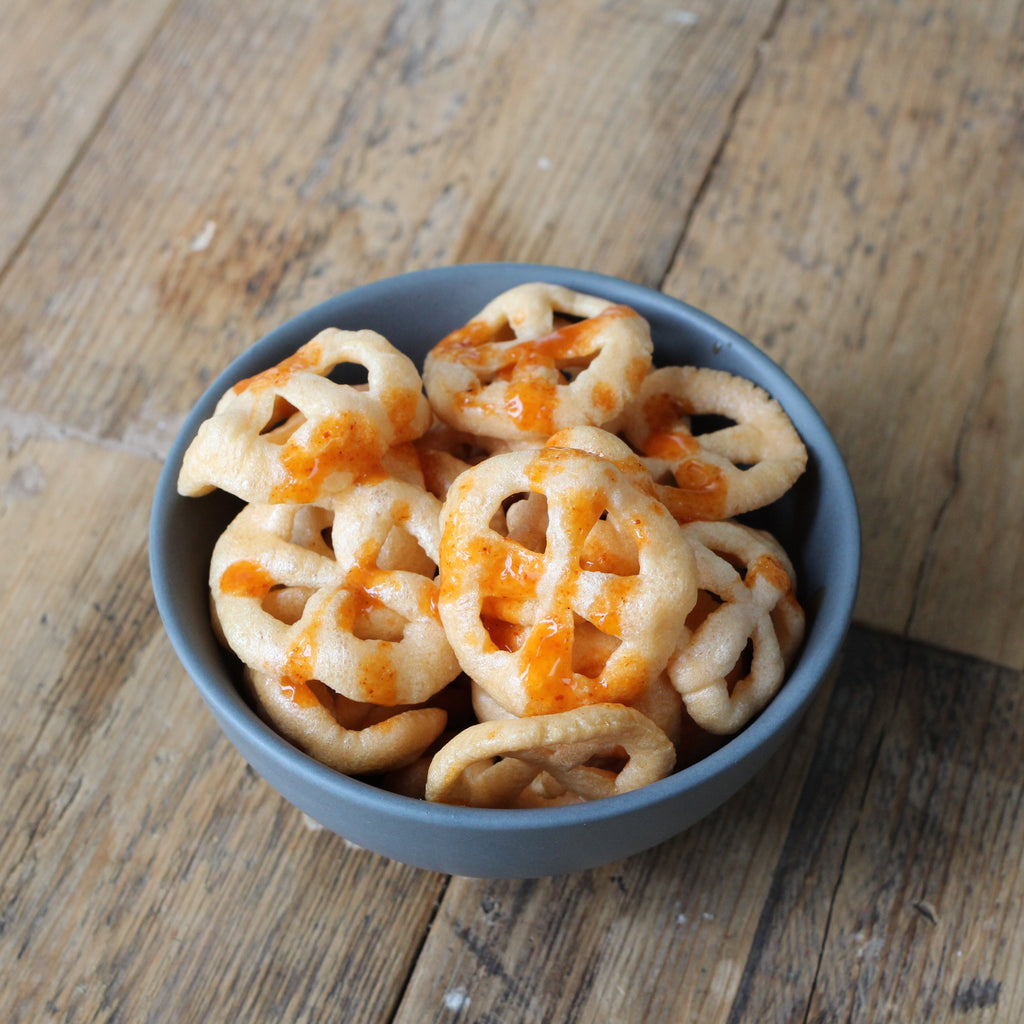 Wheat Durito Wheel Pellets
This is definitely a flash from the past for any Mexican. Growing up, I remember the vendors in the local plaza with baskets full of bags of ready made wheels drizzled with Valentina or Buffalo sauce and a squeeze of lime juice. It was my favourite treat! 
These pellets are ready to fry. Making them is super easy, heat up the oil, drop a few of the pellets and wait 5 to 7 seconds while you watch them expand and become these crispy, delicious wheels; fish them out, drain them and season with your favourite  hot sauce or chilli and lime powder, like Tajin or Valentina.  If you don't want to fry them, you can also space them into a plate (give them room to grow so don't overlap them) and put them on the microwave for 1 minute. Either way, they're delicious with a cold beer!
Details: Gustinos' Wheat Snack Pellets, 227 grams
Care: store in a cool, dry place in a sealed container.