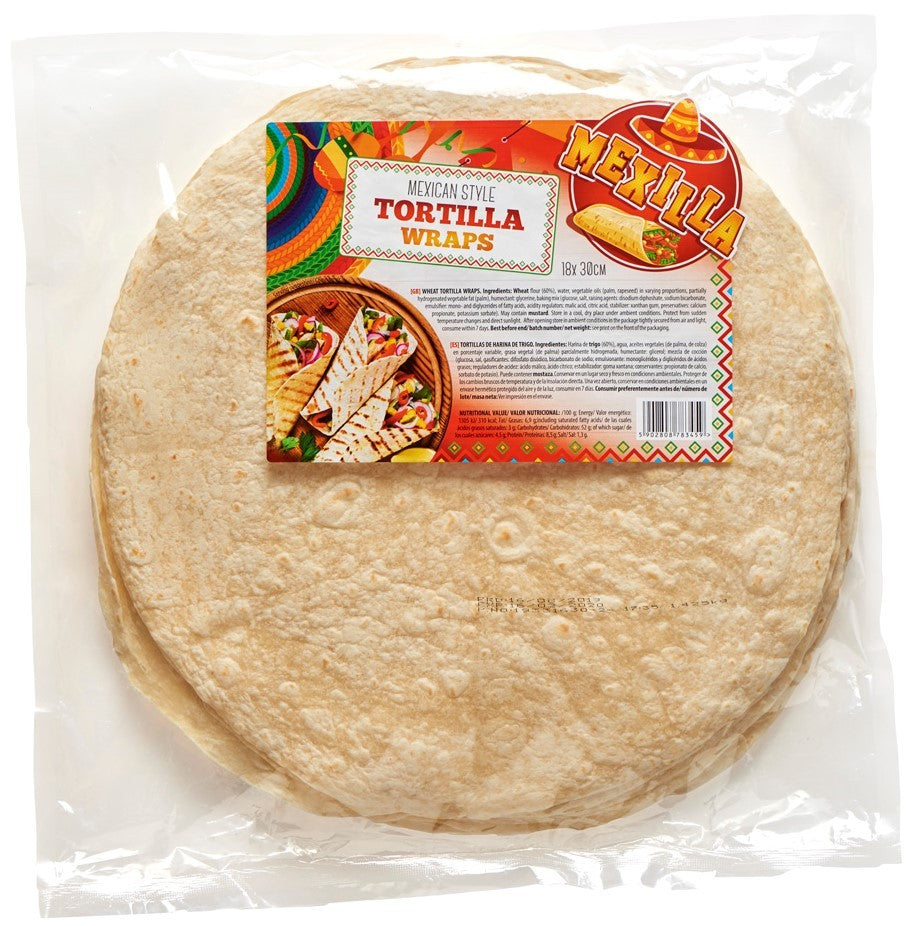 Wheat Burrito Wraps - Mexilla
Ok, on a good day, I'm not mad about burritos because they epitomise the biggest stereotype of Mexican cuisine outside of Mexico. Most Mexicans have never eaten a burrito unless they live in the northern territories of Sonora and Chihuahua, however....
If we have to have burrito wraps in stock, we were determined to have only THE BEST burrito wraps we can find, so these mammoth 30 centimetre wheat wraps, are made fresh (not frozen) and of outstanding quality, perfect to make your own burritos or super sized quesadillas at home. They come in packets of 18 (party size!) and like any wheat wrap, you can eat them cold or warm. They're obviously not suitable for Coeliacs or people with a wheat intolerance. These Mexilla ones are also vegan friendly. 
Detail: Wheat Burrito Wraps, Mexilla, 18 unit pack, 30 cm 
Care: These wraps keep well in the fridge for up to two weeks in a well sealed bag and they are freezer friendly. Toast them, warm them or have them cold. Great for packed lunches.