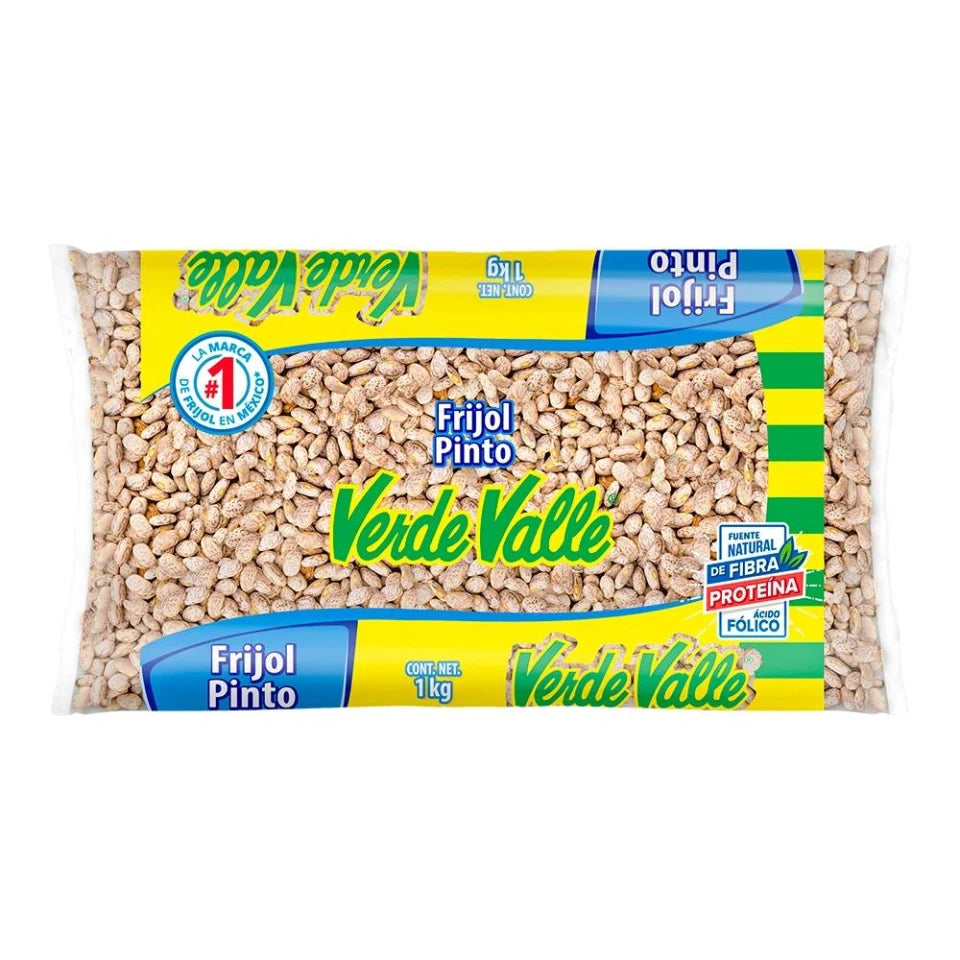 Verde Valle Raw Pinto Beans
Pinto beans are very tasty and good for you. They literary mean 'speckled' or 'spotted' bean. They are or a creamy colour with speckles of dark red or brownish freckles. They are slightly sweeter in taste than black beans. 
I love them in stews, refried or just mixed with a nice meat casserole. Very versatile and tasty.
Detail: Raw Pinto Beans, Verde Valle, 1 kilo
Care: store in a dry, cool place.