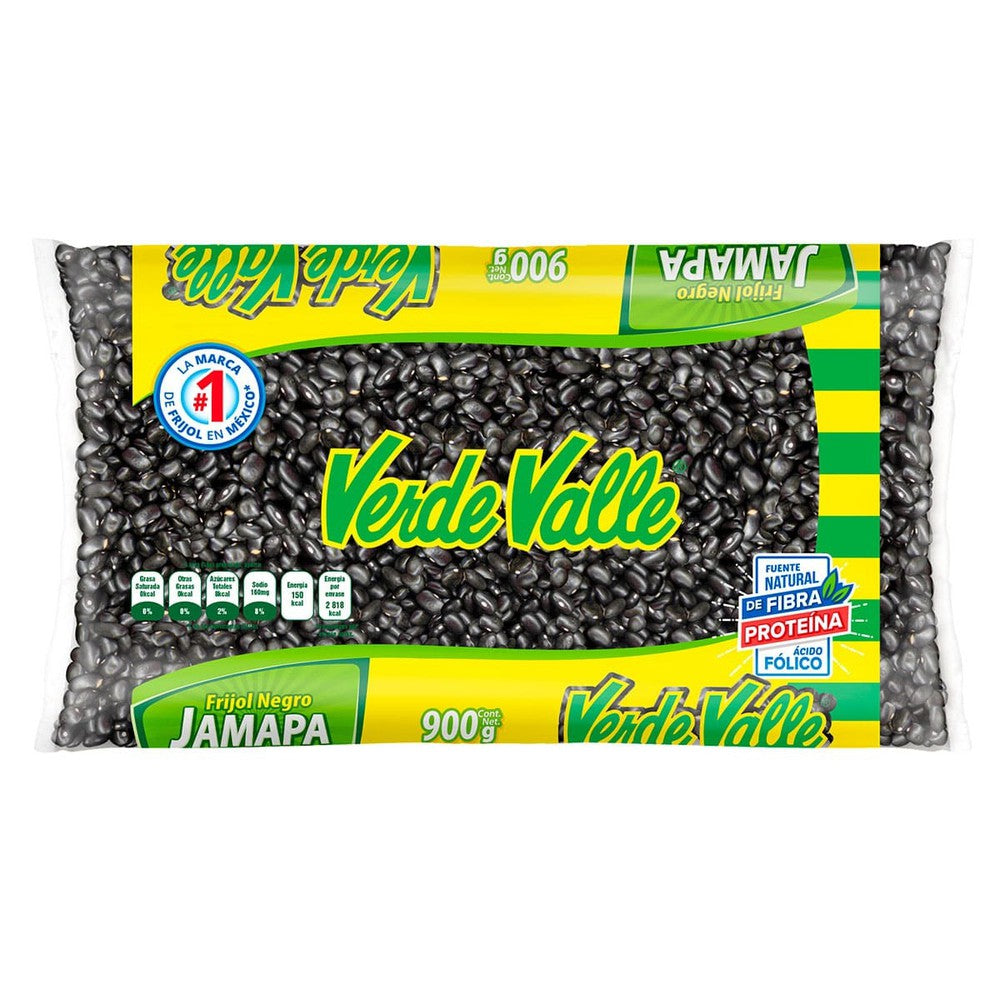 Verde Valle Raw Black Beans
Black beans are one of the most popular varieties of beans in Mexico. They're medium size, with shiny, black skin and a tiny white dot where they germinate. Sometimes they're also known as black turtle beans. 
A lot black beans found in Ireland in supermarkets and Asian shops are not the same variety as those grown in Mexico. They tend to have a less meaty flavour and be smaller and more round in shape. Apart from the difference in taste, which to me is huge, I find they also take a lot longer to cook than the beans grown in Mexico. I'm not entirely sure if this is because they are different strain of bean, or if it is because they are old (old, or long stored beans go stale and take a long, long time to cook).
In any case, the beans we stock are a product of Mexico, so nice, tasty and fresh! They are perfect for making your own refried beans or bean soups and stews. Naturally high in Iron and fiber, they are both healthy and delicious!
Detail: Raw Black Beans, Verde Valle, 1 kilo 
Care: Store in a cool and dry place.