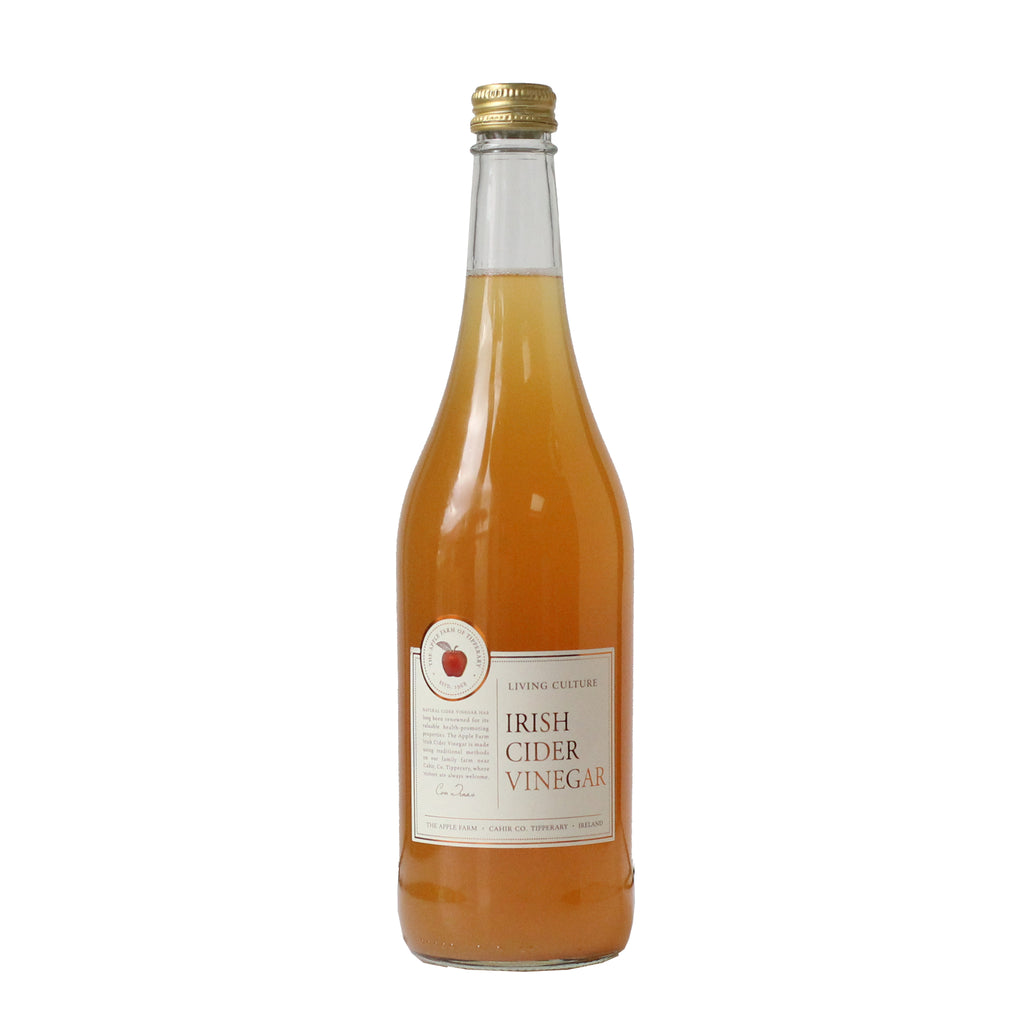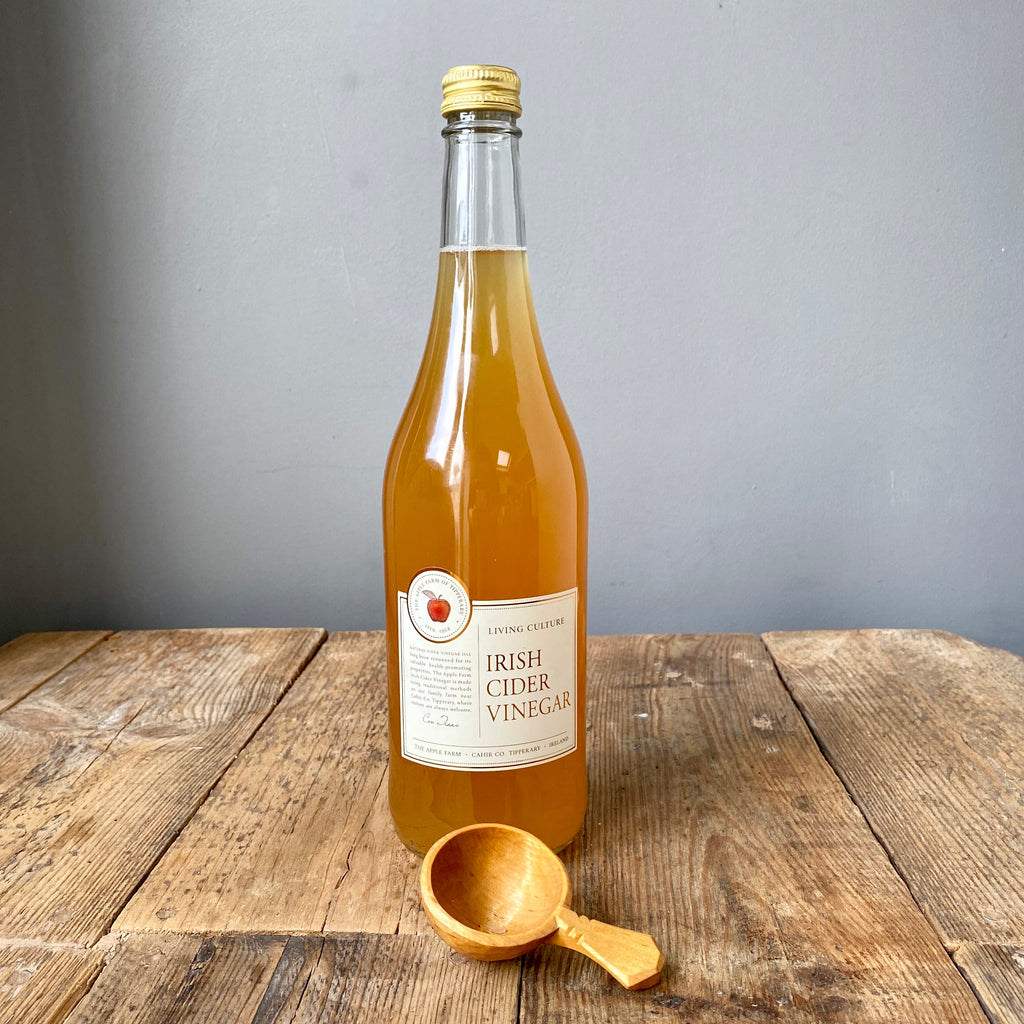 The Apple Farm Cider Vinegar
Mexicans love cider vinegar, we use it in tons of stuff: cochinita pibil, red onion pickle, loads of salsas and adobos use it too. Ireland is incredibly lucky to have several Irish cider vinegar producers all incredibly good and delicious!
The Apple Farm of Tipperary is one of my favourite cider vinegars. Made in Ireland, in Cahir in County Tipperary, Con uses apples from his lovely orchard using traditional methods. You just have to look at its gorgeous golden colour to know that good apples were used.  It's super delicious with the right balance between sweet and tangy that makes it perfect for all your Mexican cooking needs! We highly recommend it.

Detail: The Apple Farm of Tipperary Cider Vinegar, 750 mls
Care: Store in a dark, cool place