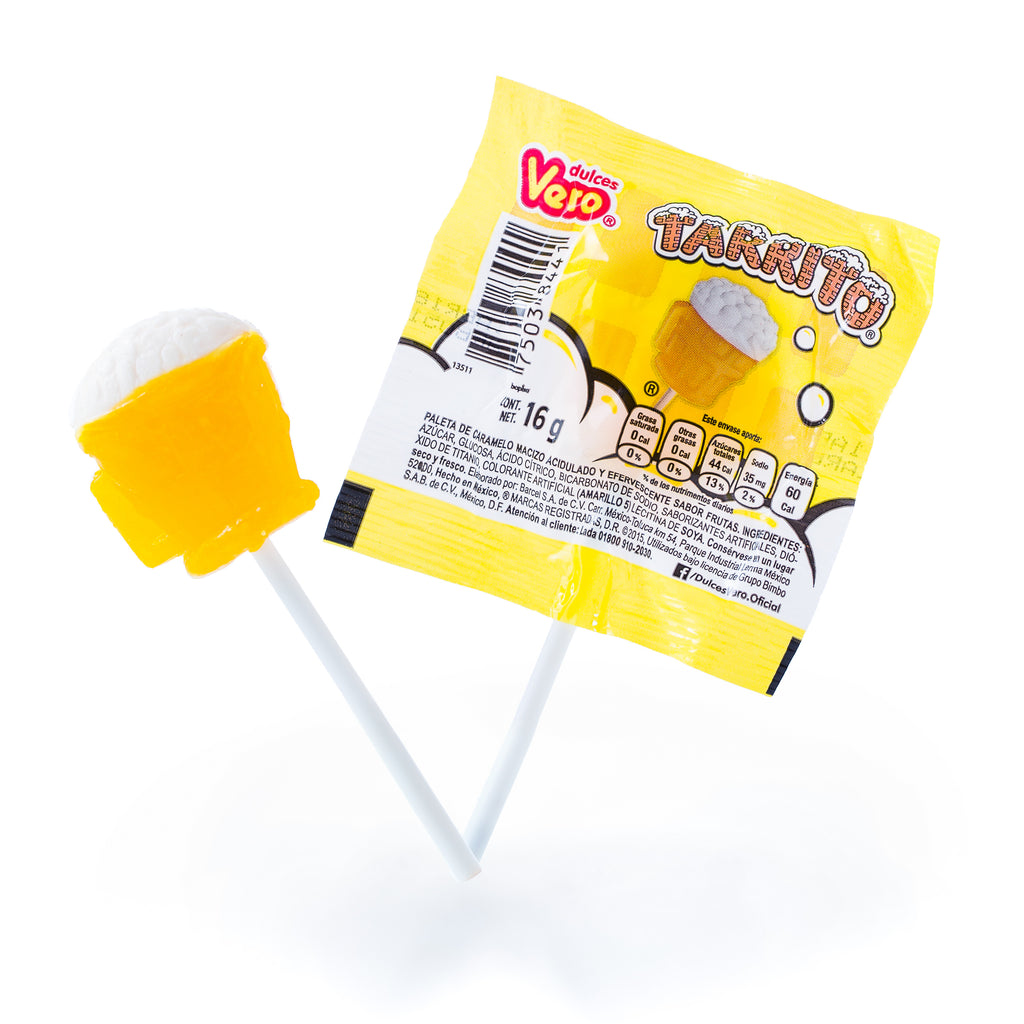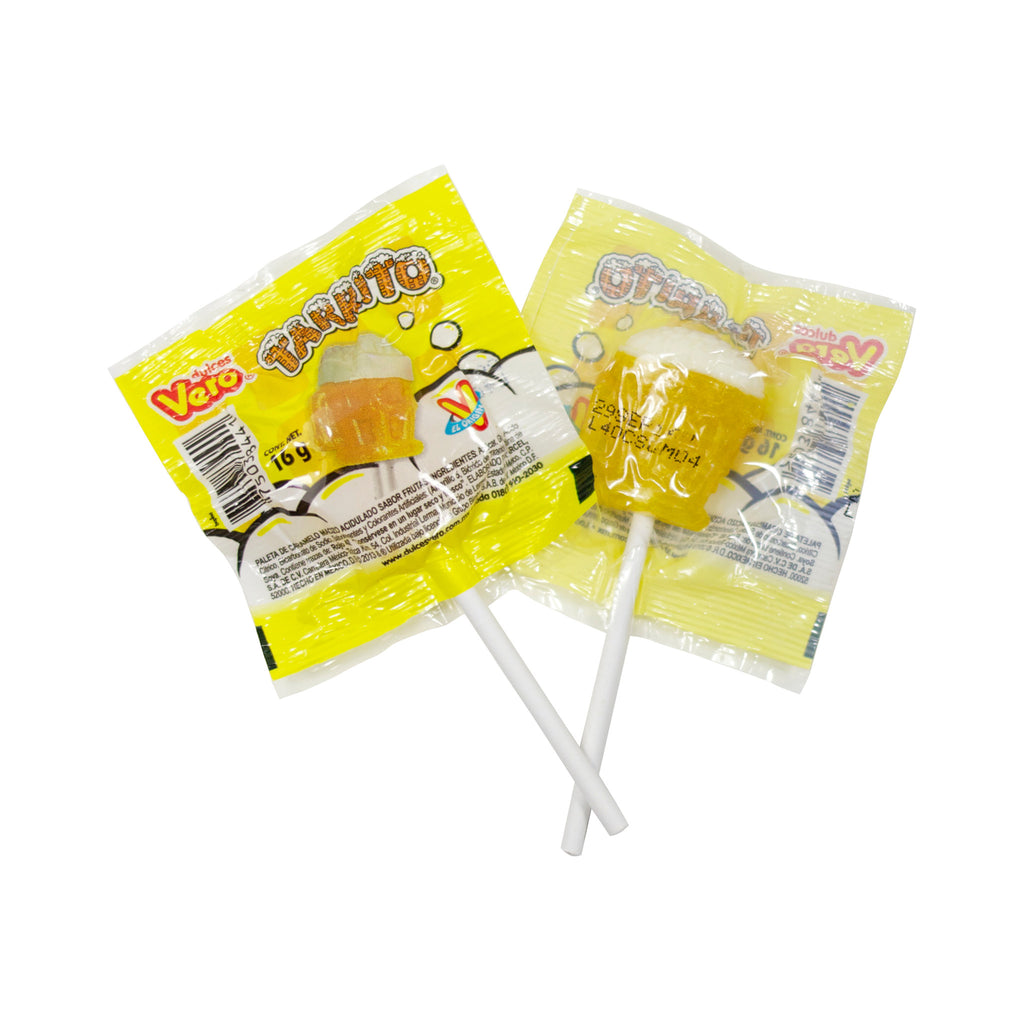 Tarrito Lollipop
Tarrito means 'tankard' in Spanish. These little 'tankard' lollipops are not only super cute, but they taste pretty good too. Made with a pineapple flavour slightly resembling pineapple beer, they are completely non-alcoholic.
Enjoy them as a treat. One of the very few Mexican sweets without any chili in it!
Detail: Tarrito Lollipop
Care: keep in a dry, cool place. Consume immediately after opening.