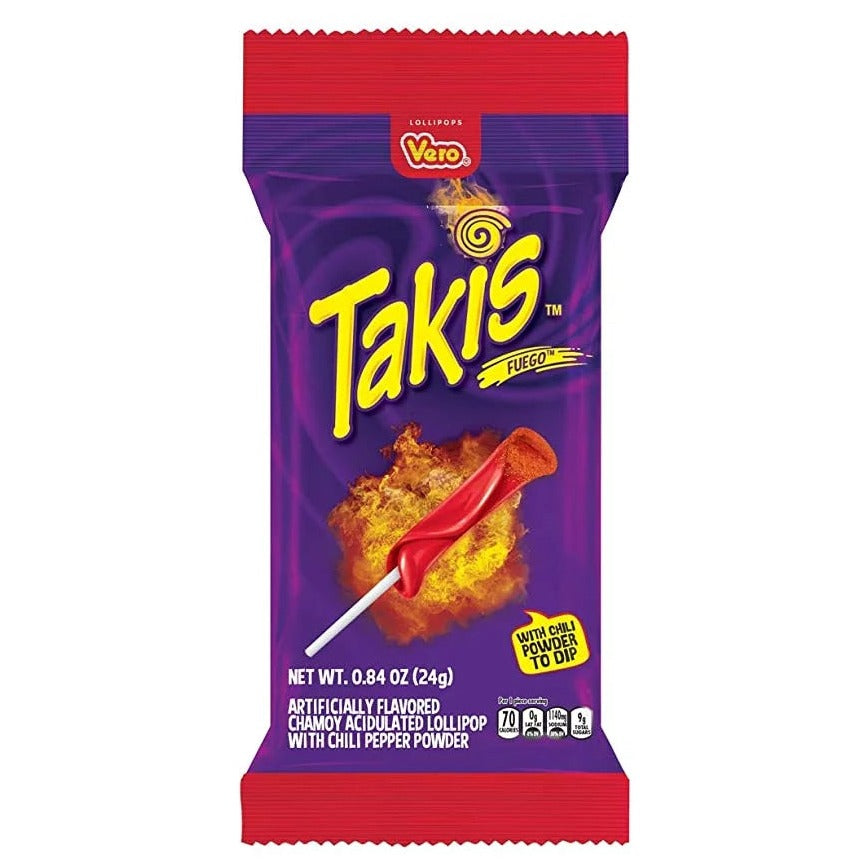 Takis Fuego Lollipop
I'm going to say it before you do, this is absolutely insane product and only a mad person would think of it... BUT, I love it! It's fruity, tangy and super spicy! The lollipop is shaped like an actual takis and the bag has a bunch of a version of the iconic Takis Fuego chilli used in the coating of the snack (although it does not taste like a sweet takis, so don't worry!).
The idea is to lick the lollipop and dip it into the powder. It's a lot of chilli, so I don't think I would finish it all, so I can see myself saving that glorious ruby powder to sprinkle on popcorn or over fruit! Despite all my initial reservations, I totally love this lollipop!
Detail: Takis Fuego Lollipop, Vero, 24 grams.
Care: keep in a dried, cold place.