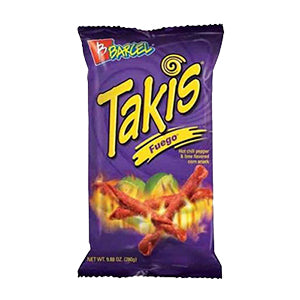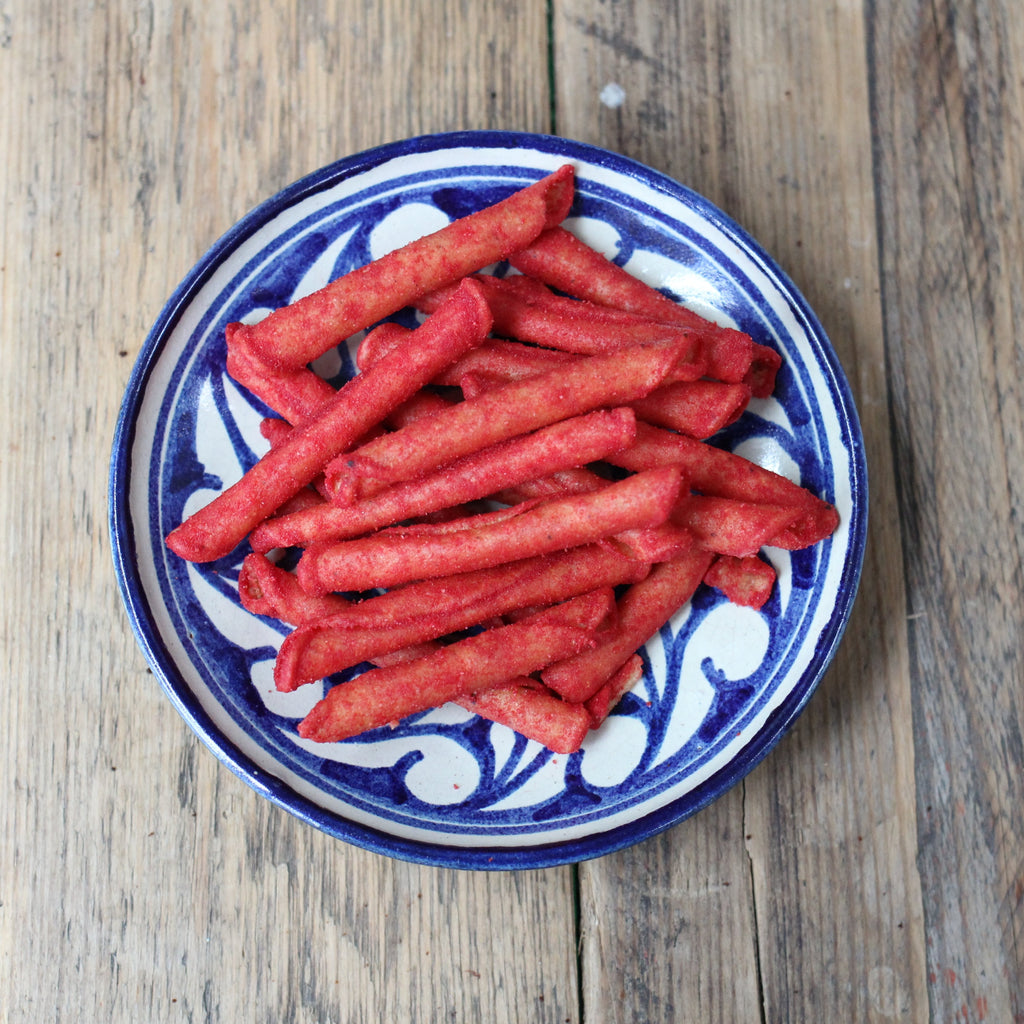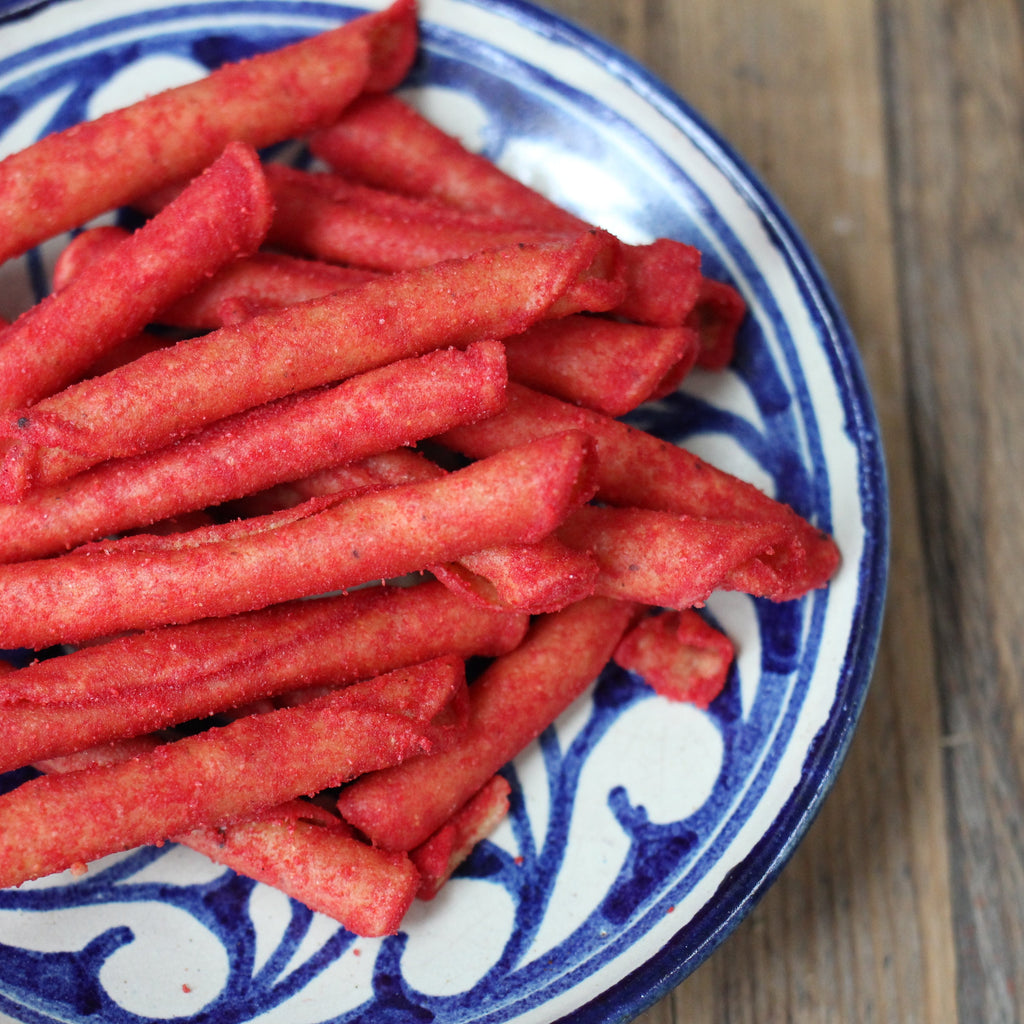 Takis Fuego
When it comes to spicy snacks, Mexicans really know how to make them! These Takis Fuego are corn snack shaped like a rolled taco with tons of lime and chilli, they're absolutely bonkers but delicious! - a bit of a warning here: these are spicy, Alan thinks they're absolutely vile (I don't) and the list of ingredients would put you off them if you read it but I only eat them as a treat every now and then. 
Detail: Takis Fuego, Barcel, 56g
Care: keep in a cool, dry place.