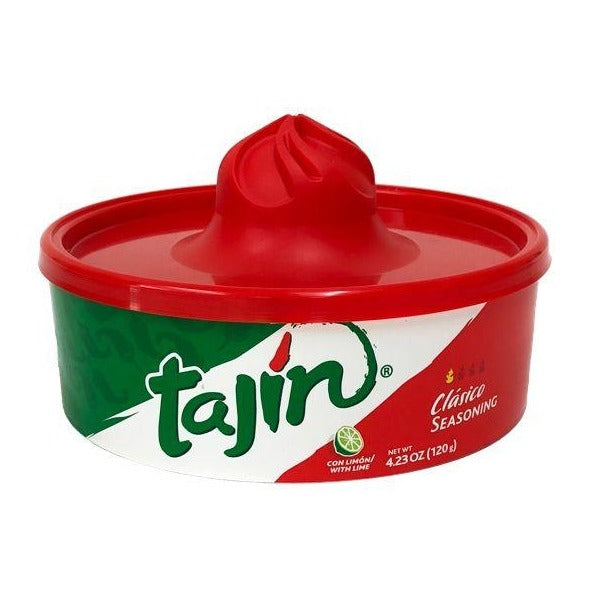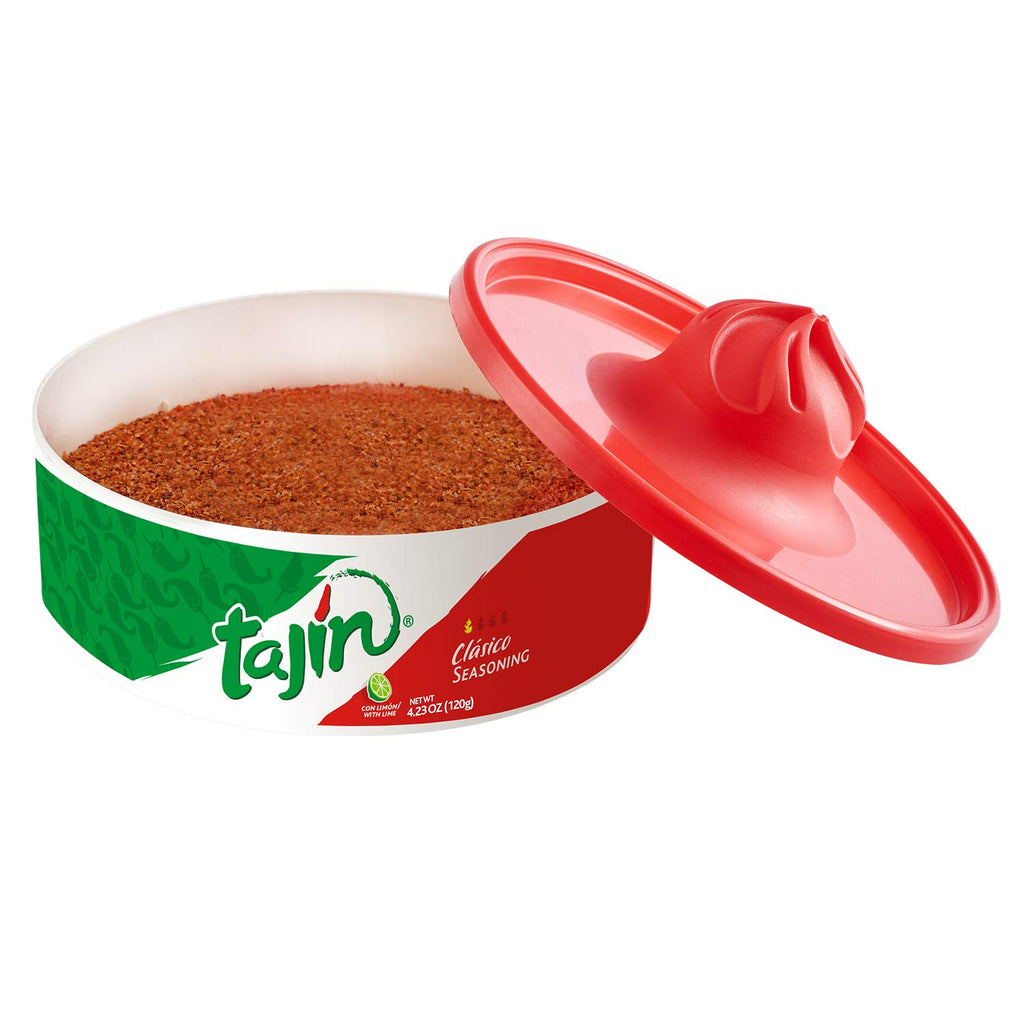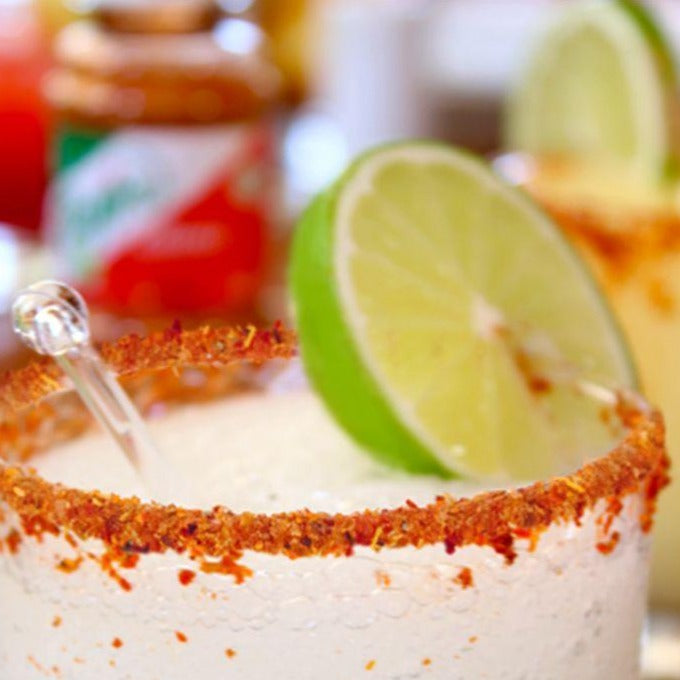 Tajin Powder Rimmer
For all of us lovers of Tajin chilli & lime powder on the rim of our favourite cocktail glass, our prayers have been answered! This Tajin Powder Rimmer is genius and solves all our rimming problems! Simply squeeze lime or orange into the lid, wet the rim of your glass, then rim the glass in the tajin container! it's absolute genius! All the divine tanginess and spiciness of tajin on your favourite cocktails! 
Details: Chili and Lime Powder, Tajin Rimmer, 120 grams
Care: once opened, keep it sealed. After using the lid, wash it and dry it well before placing it back on the tajin container.