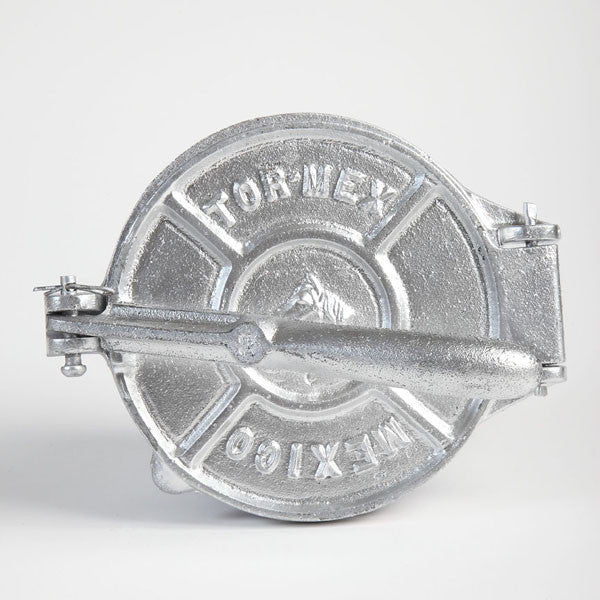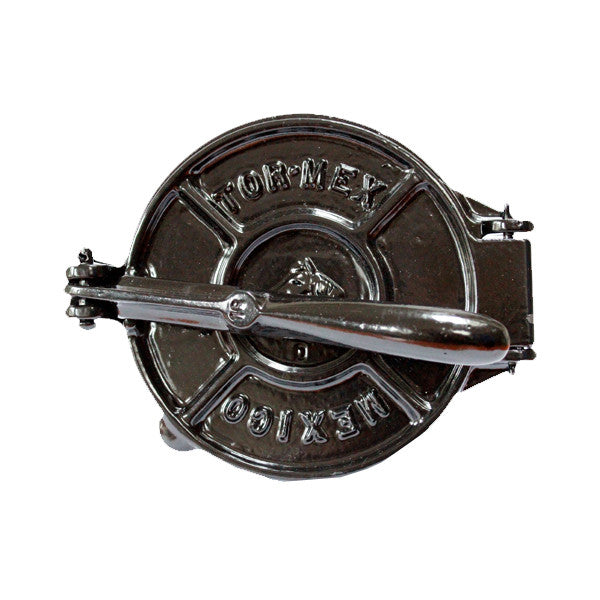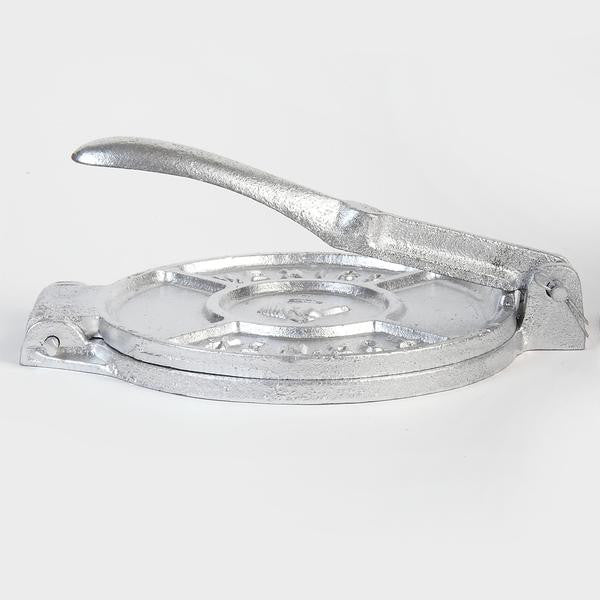 Tortilla Press, Small
If you fancy making your own corn tortillas from scratch, this is the gadget for you. A Traditional Cast Iron Tortilla Press, 15 cms / 6 inches diameter in a beautiful silver, black or red colour.
Make perfectly round tortillas every time in minutes with this manual press. Made the traditional way, in cast iron and preserving the tortilla making tradition of over 3000 years.
Detail: Tortilla Press, silver/black/red, cast-iron, 15 cms
Care: tortilla presses are normally lined with two squares of plastic, ideally a zip-lock bag cut opened, not only to protect the press but to ensure that your tortillas do not stick to it. Wipe the press and the plastic clean after every use. Wash with soapy, warm water only if necessary.  Replace the plastic after 4 or 5 uses.