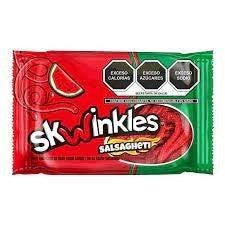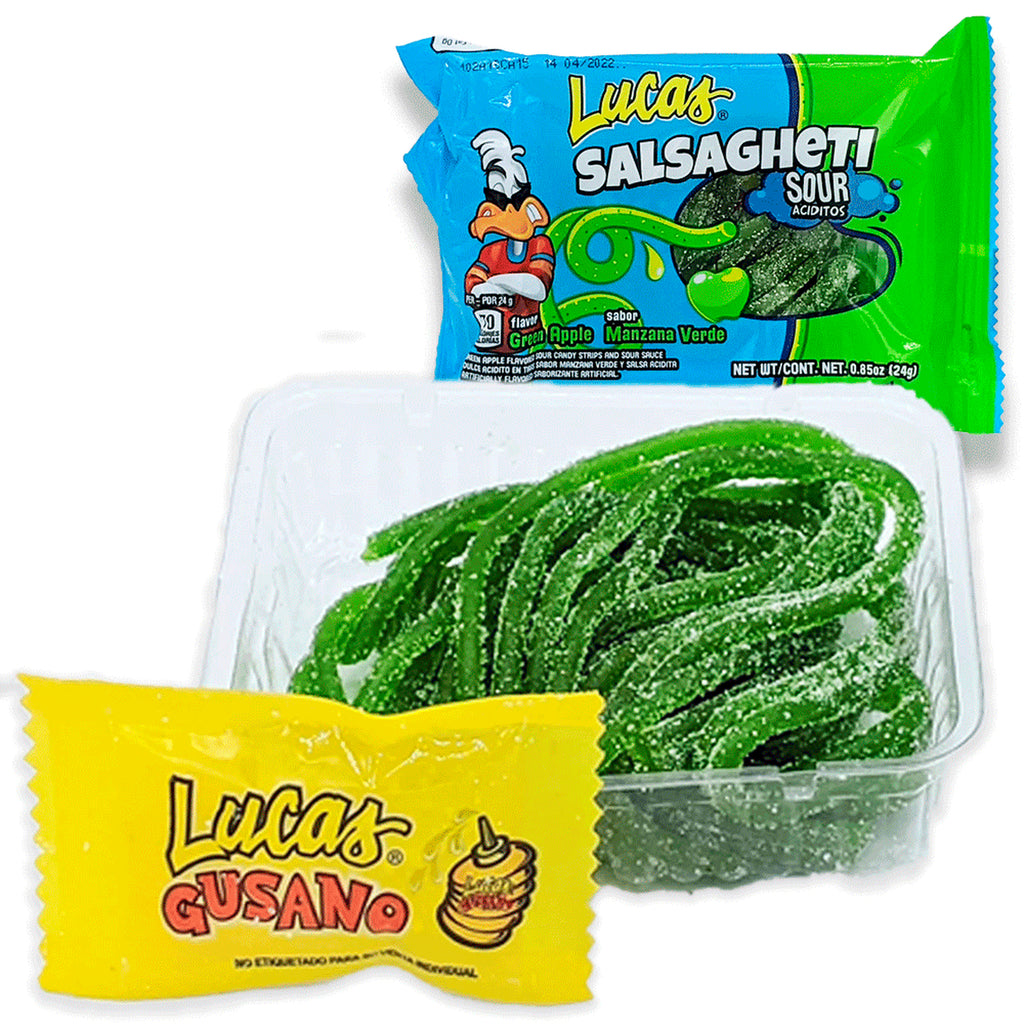 Skwinkles Salsagheti Watermelon
Another bonkers product in the Mexican sweet department... Skwinkles Salsagheti Sandia. They are watermelon flavoured jellies with a watermelon sauce on them. The sauce comes in a separate pack. It's a bit of a cumbersome combo, maybe I'm too old for the theatrics, but somehow, if I'm having sour jellies, I want them ready to go and not with a sticky (albeit delicious) salsa on them! A bit too hip for my liking, but hey, kids absolutely love them!
Detail: Skwinkles Salsagheti Watermelon, 24 grams  
Care: keep in a dry, cool place, consume after opening.