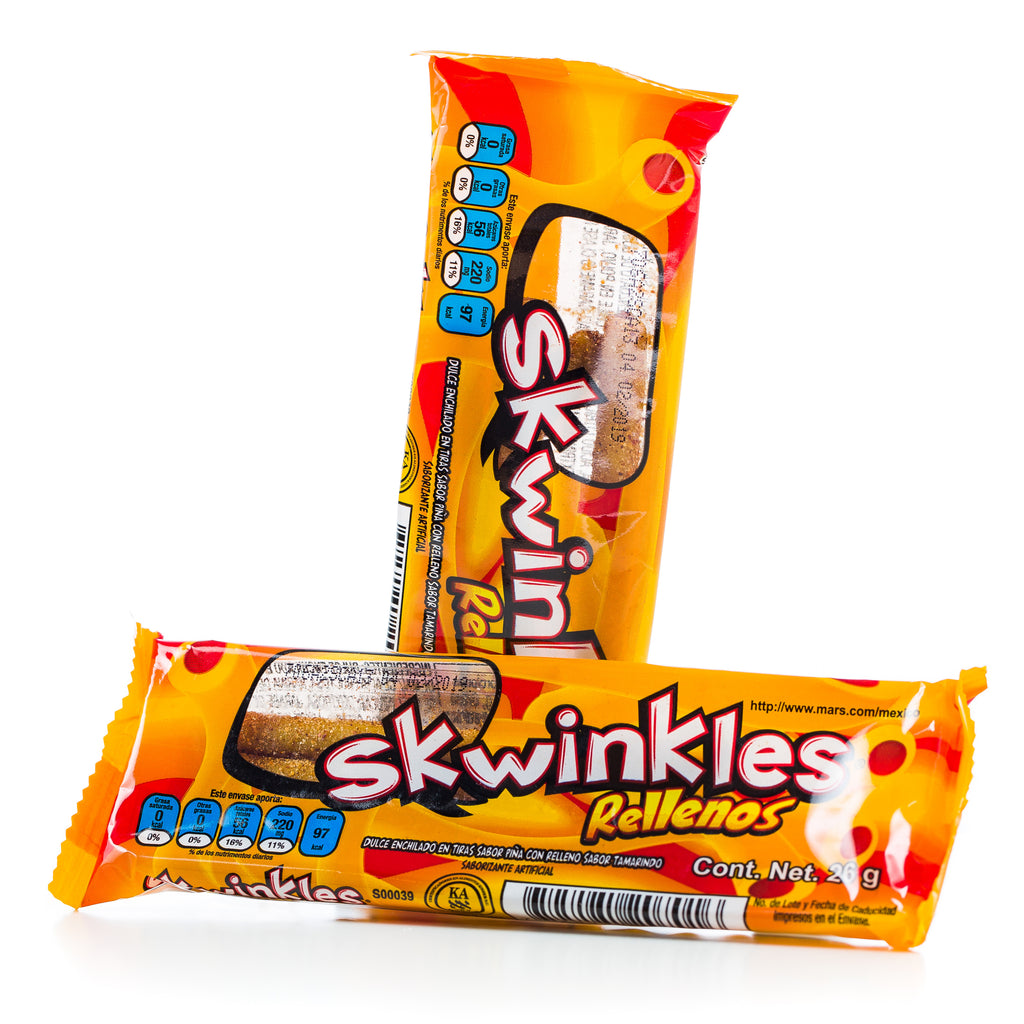 Skwinkles Rellenos
Skwinkles are an odd sweet very, very popular in Mexico. They are Pineapple flavoured, spicy, soft-candy strips very similar to jellies, only with a sweet and spicy taste to them. These Skwinkles are 'rellenos' or stuffed with tamarind flavour candy.  I love them as they bring me back home. They're an acquired taste and I try not to look at the ingredients, as they are only a treat! 
Detail: Skwinkles Rellenos, 26 grams
Care: store in a dry, cool place. Not suitable for children under three years of age.