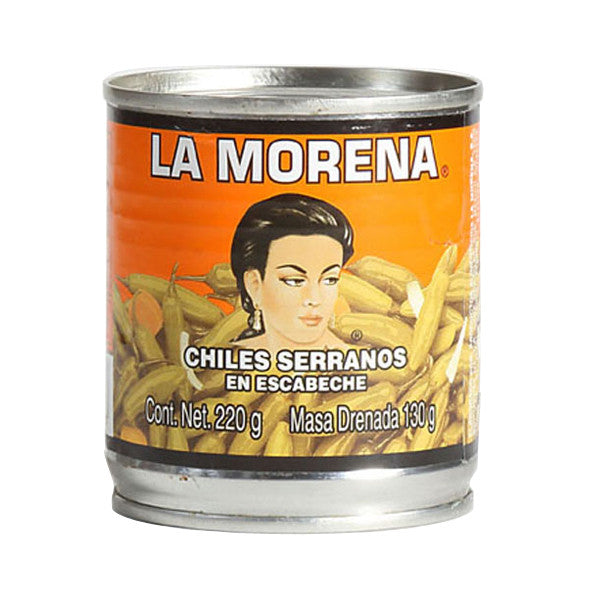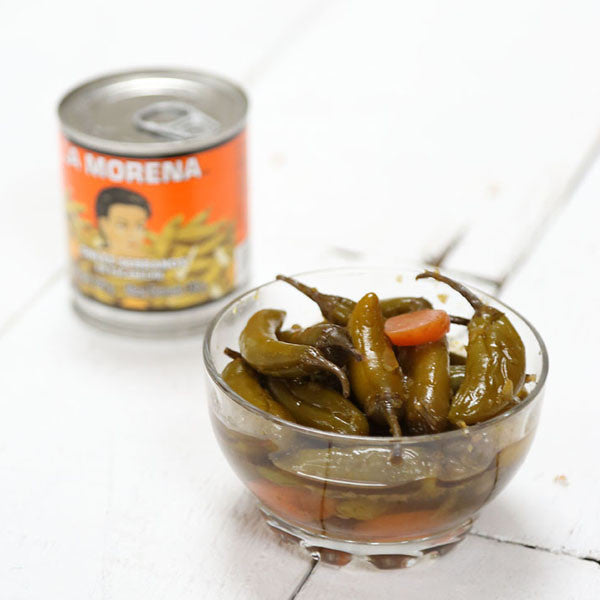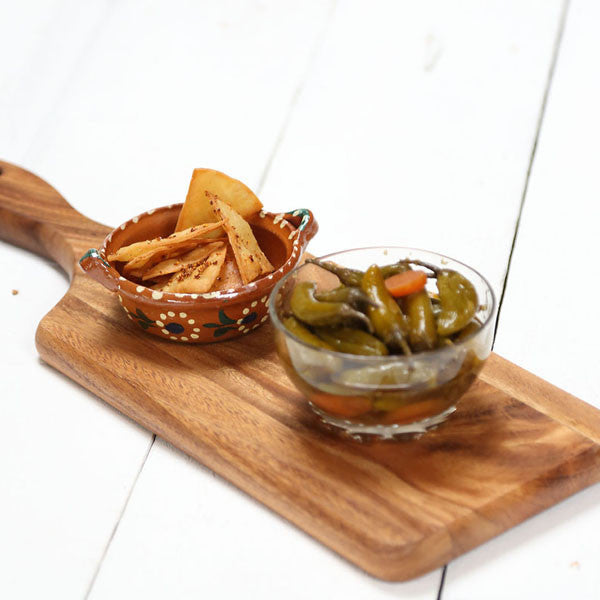 Pickled Serrano Chillies, La Morena
Serrano Chilies are long, green chilies about the same size of a Jalapeño, only thinner. They are firm in texture and tangy in flavour. They are pickled in vinager with small slices of carrots and onions, which gives the pickle vinager its original flavour.
The Serrano chili borrows its name from its original growing place 'la sierra' (the mountain). They are the most commonly used chilies in Mexico and are eaten both fresh and pickled. Slighly hotter than a regular Jalapeño pepper, they are delicious in pico de gallo and over hot dogs! 
Detail: Pickled Serrano Chilies, Whole, La Morena, 220 grams
Care: once opened, store in a sealed glass or plastic container in the fridge.