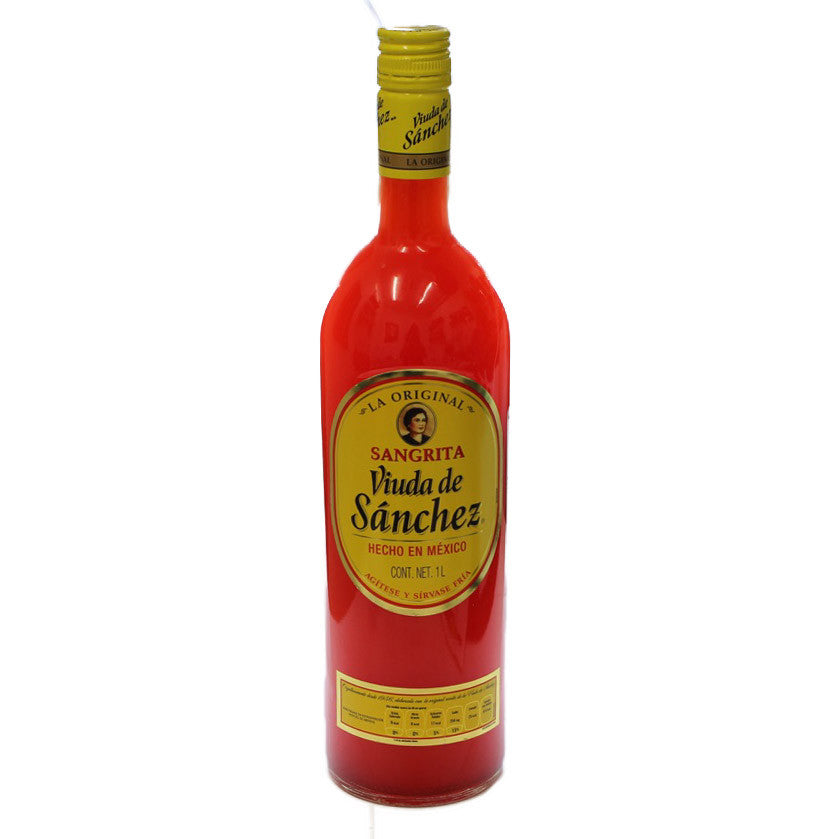 Sangrita Viuda de Sánchez
If you are Mexican, this product needs no introduction. Sangrita is to tequila what tonic is to gin. A non-alcoholic accompaniment to tequila and several cocktails developed in the early 1920s, Sangrita is bold, spity and tangy. It really highlights the crisp acidity of a good tequila and it is meant to cleanse the palate in between sips of tequila. Sangrita is made with orange juice, de Arbol chilies and spices and it is best served cold. 
Essential part of the traditional drink 'banderita' (little flag), where you get a shot glass of lime juice, a shot glass of tequila and a shot glass of sangrita, mirroring the colours of the Mexican flag. Also necessary to make 'vampiros' a grapefruit soda, sangrita and tequila cocktail and if you are like me, just to drink it straight, this is a must have for any Mexican party. 
Details: Sangrita Viuda de Sanchez, Casa Cuervo, 1 litre
Care: Refrigerate after opening.