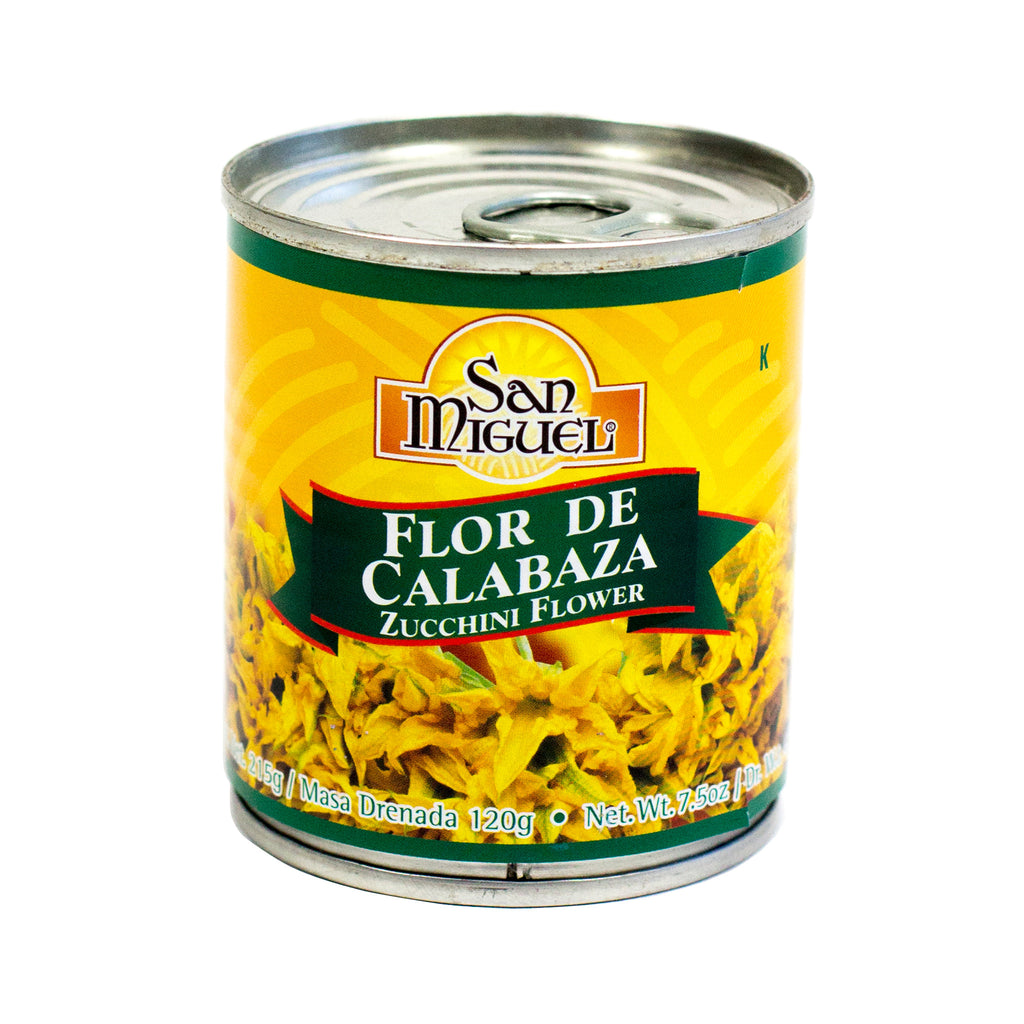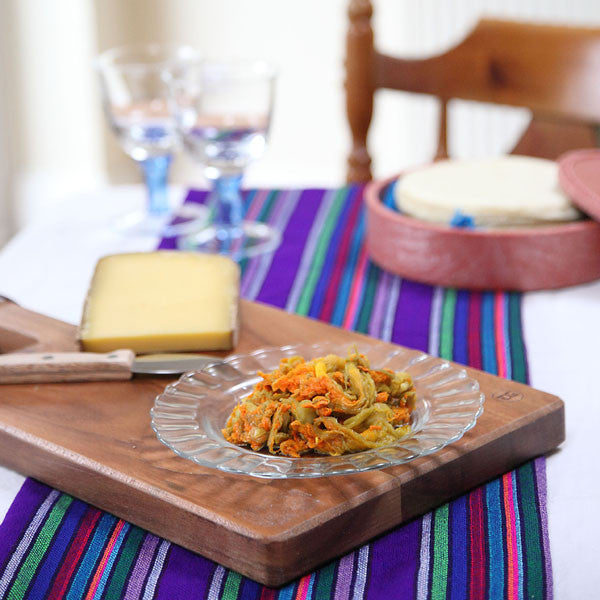 Courgette Flowers
Courgette flowers are delicious and widely used in the cuisine of the central and south regions of Mexico. Combined with corn and/or poblano peppers they are heavenly! When fresh, the flowers can be stuffed, fried, baked, stewed, etc. Unfortunately, they are hard to find in Ireland as you must harvest the correct flowers (the plant has male and female flowers) at the right time so you don't sacrifice the squash and it's a lot of work for a small demand for these flowers, so farmers in Ireland don't tend to harvest them. You will find them when in season, but they are expensive and mostly coming from other European countries. 
The tinned variety is perfect for cooking in soups, in quiches, empanadas, quesadillas and for many other fillings. Don't be discouraged by the odd look of them when they are out of the tin, the flavour is there and once cooked, the only thing you'll notice is how amazingly delicious they are! 
Detail: Courgette / Zucchini Flowers, San Miguel, 220 grams
Care: Once opened, transfer to a container with a lid and refrigerate. Use within one week.