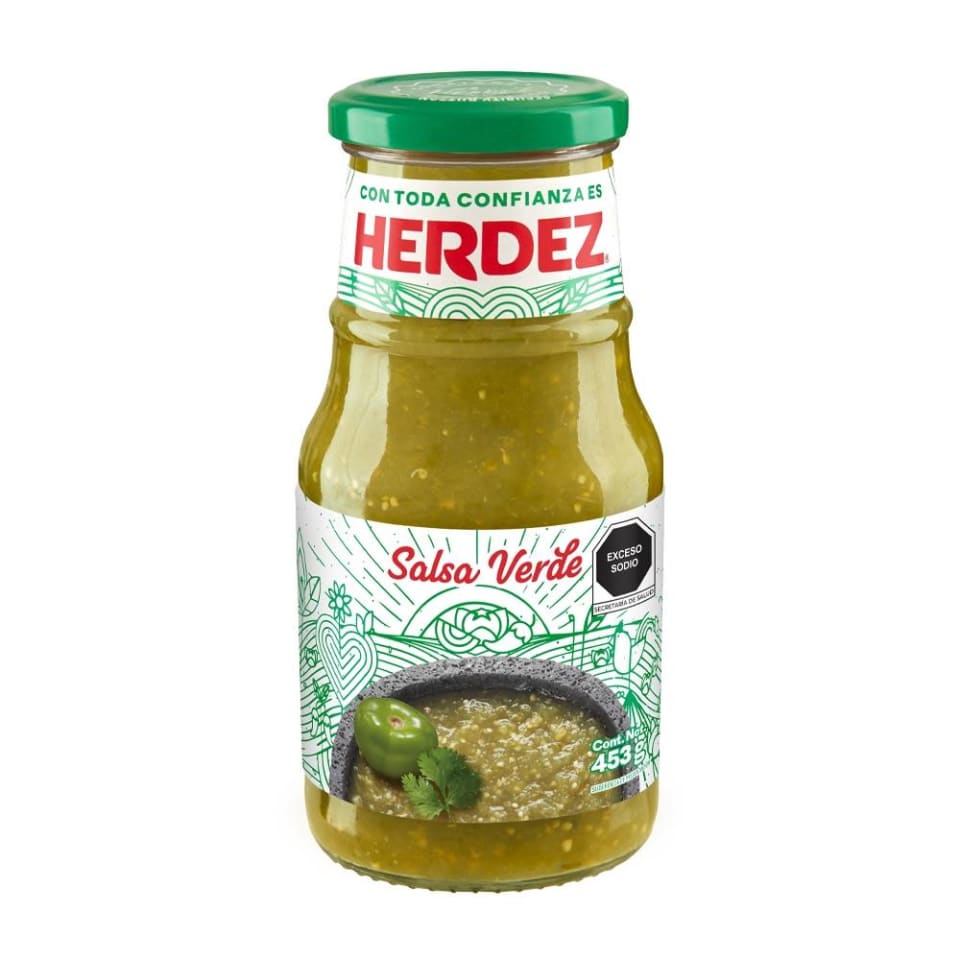 Salsa Verde Herdez
This Salsa Verde from Herdez has the tanginess of the tomatillos with a gentle amount of serrano chilli. It's fresh, fruity and super tasty. We love it! Perfect for cooking or to drizzle over your favourite tacos!
Detail: Salsa Verde, Herdez, 240 grams
Care: refrigerate after opening.