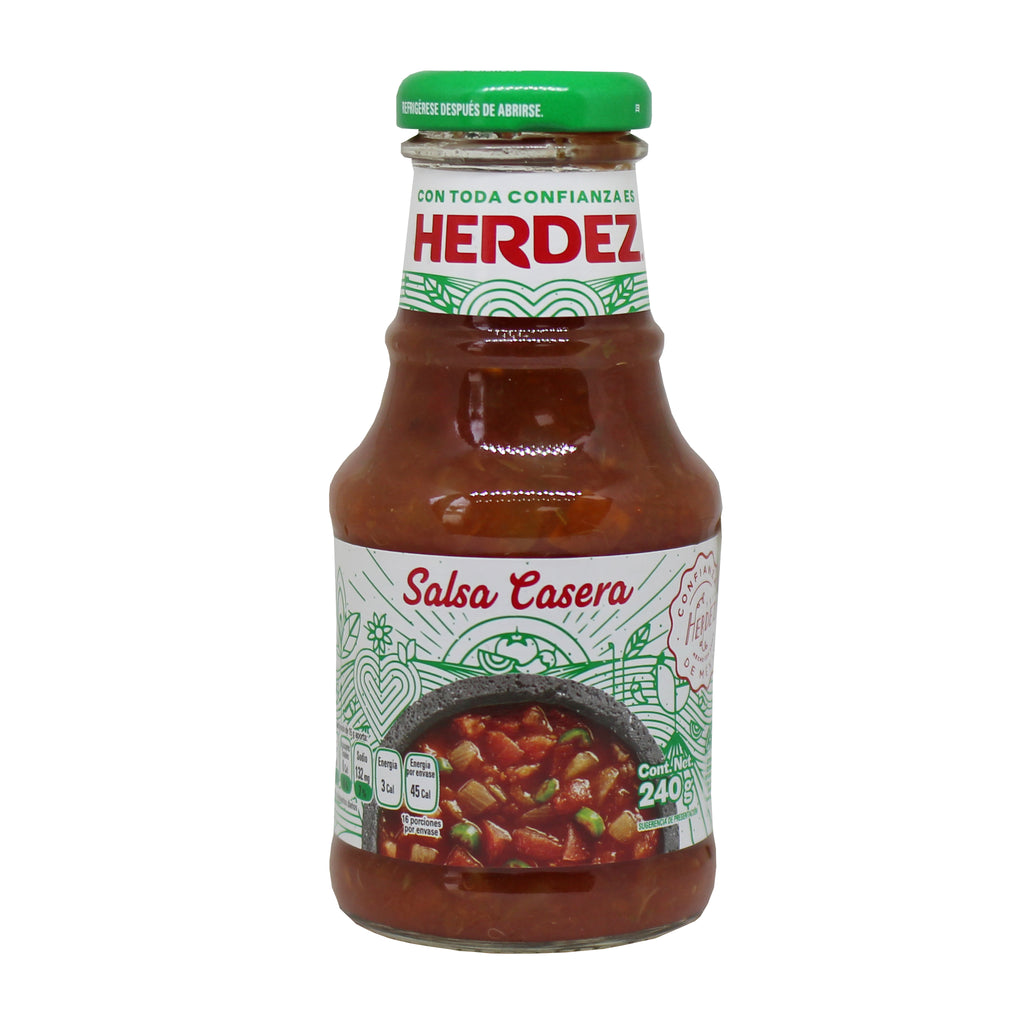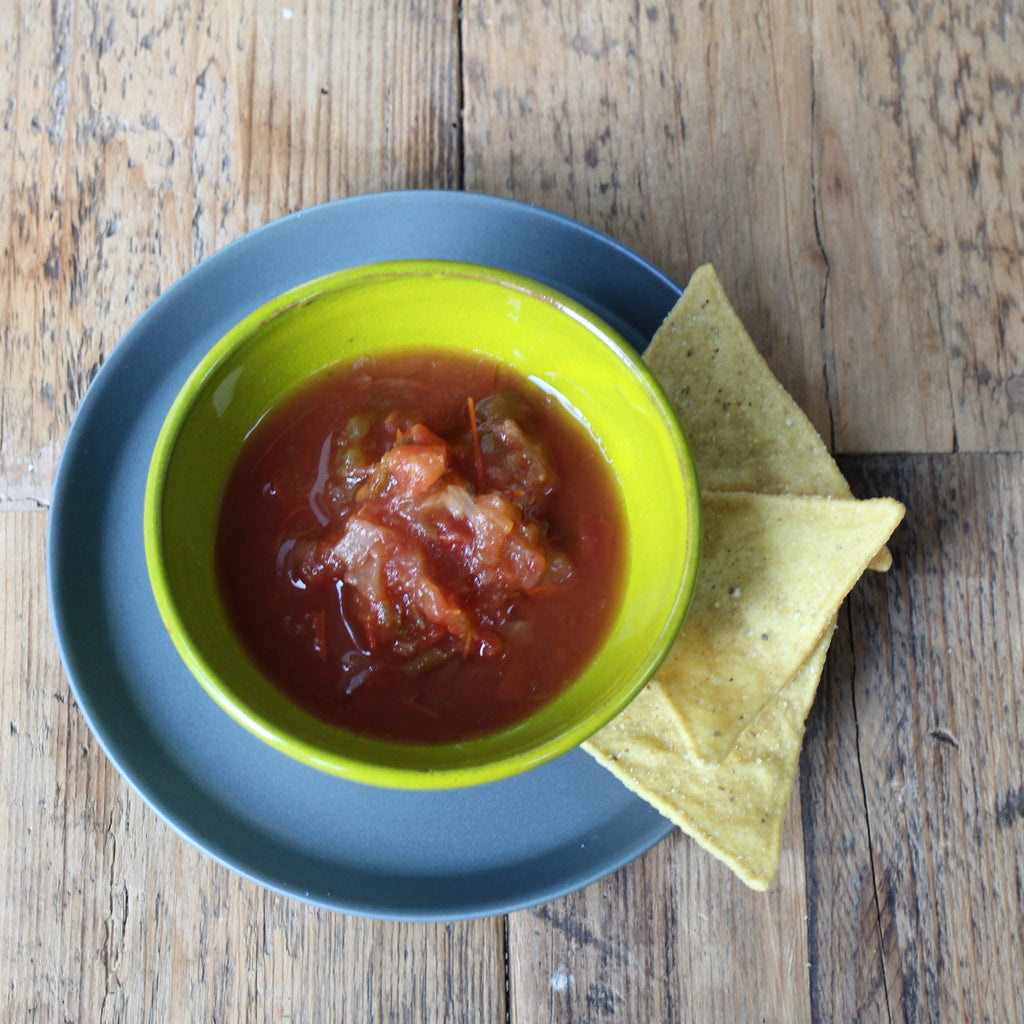 Salsa Casera Herdez
If you've been following me on social media, you know my pet hate are chunky salsas... it's not a Mexican thing, it's just me being fuzzy. I hate chunky texture in salsas. I can totally dig a Pico de Gallo, but a chunky salsa, forget it! So no matter how much any one tries, chunky salsas just repel me! For the description of this salsa, I turned to my other half as I am rarely kind to a product like this. 
Alan really loved it. He said it is fresh, with a medium level of spice, so his Irish palate dealt with it quite easily. It has a lot of texture and it is perfect to pour over your tacos or to scoop it out with tortilla chips. Judging my how quickly the bottle contents disappeared after the shooting of these photos, I say it is pretty tasty!
Detail: Salsa Casera, Herdez, 240 grams
Care: refrigerate after opening and consume within its best before date.