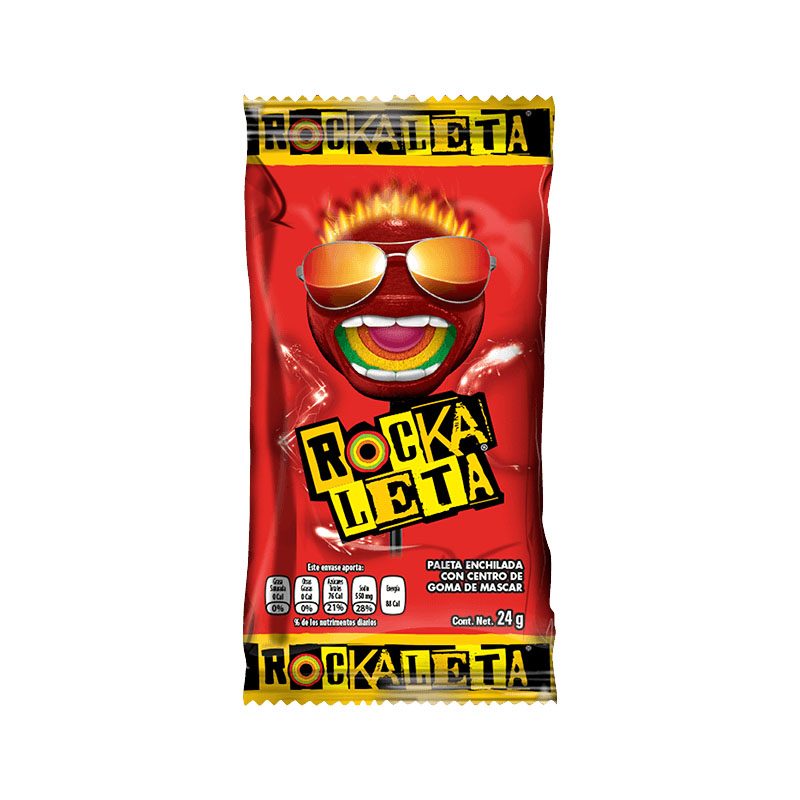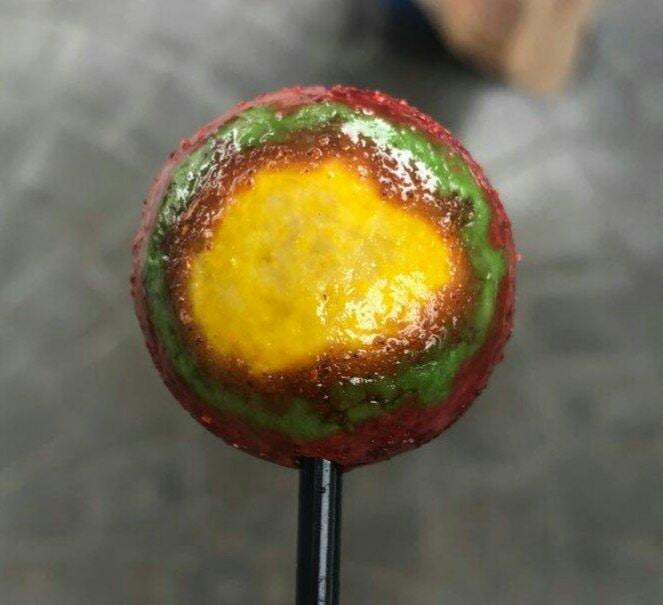 Rockaleta
Rockaleta is the bad ass of all lollypops, there's no point on beating around the bushes on this one. It's a fourth layer soft and hard candy lolly that encapsulates a bubble gum centre. Every Mexican kid (and some adults') dream come true. 
The first layer is red, sticky, spicy and soft. When you get through it, you'll reach the sweet lime layer, it's bright atomic green in colour. The third layer is scary yellow and it's the sour pineapple flavour one. The fourth and last layer is the bitter orange one and yes, it's bright orange too! Once you get through all the layers, you will end up with the bubble gum centre, which you can chew to your hearts content. By then, your tongue will be multicolour and you won't give a damn! 
I love it, but I never read the ingredients as it would probably put me off eating it. One thing you should know is that it contains gluten and some scary colours. 
Details:  Rockaleta, Sonrics, 24 grams
Care: keep in a dry, cool place.