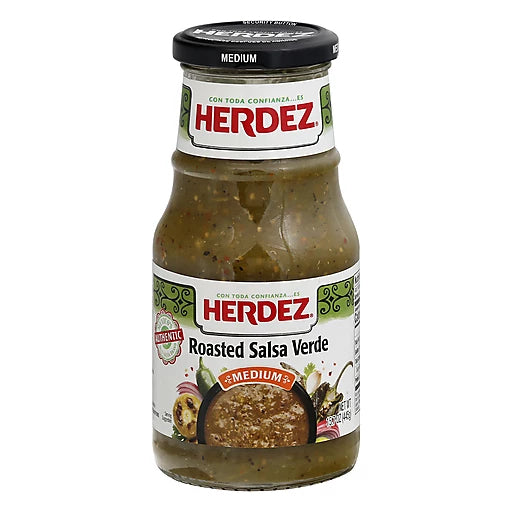 Roasted Green Salsa - Small
I have a very soft spot for salsa verdes, I just love the contrast between the acidity and tanginess of tomatillos and the heat from chilies, they just work really well. This roasted green salsa from Herdez is absolutely gorgeous! Made with fire roasted tomatillos, poblano peppers and jalapeno chillies, it is the perfect accompaniment for all your Mexican dishes. Medium heat, loads of flavour and conveniently resealable in this glass jar. I love it with eggs, over tacos or tostadas, for cooking and also for dipping tortilla chips. Quite versatile, you won't go wrong with it! 
Details: Roasted Green Salsa, Herdez, 240 grams
Care: Shake well before opening and refrigerate once opened.