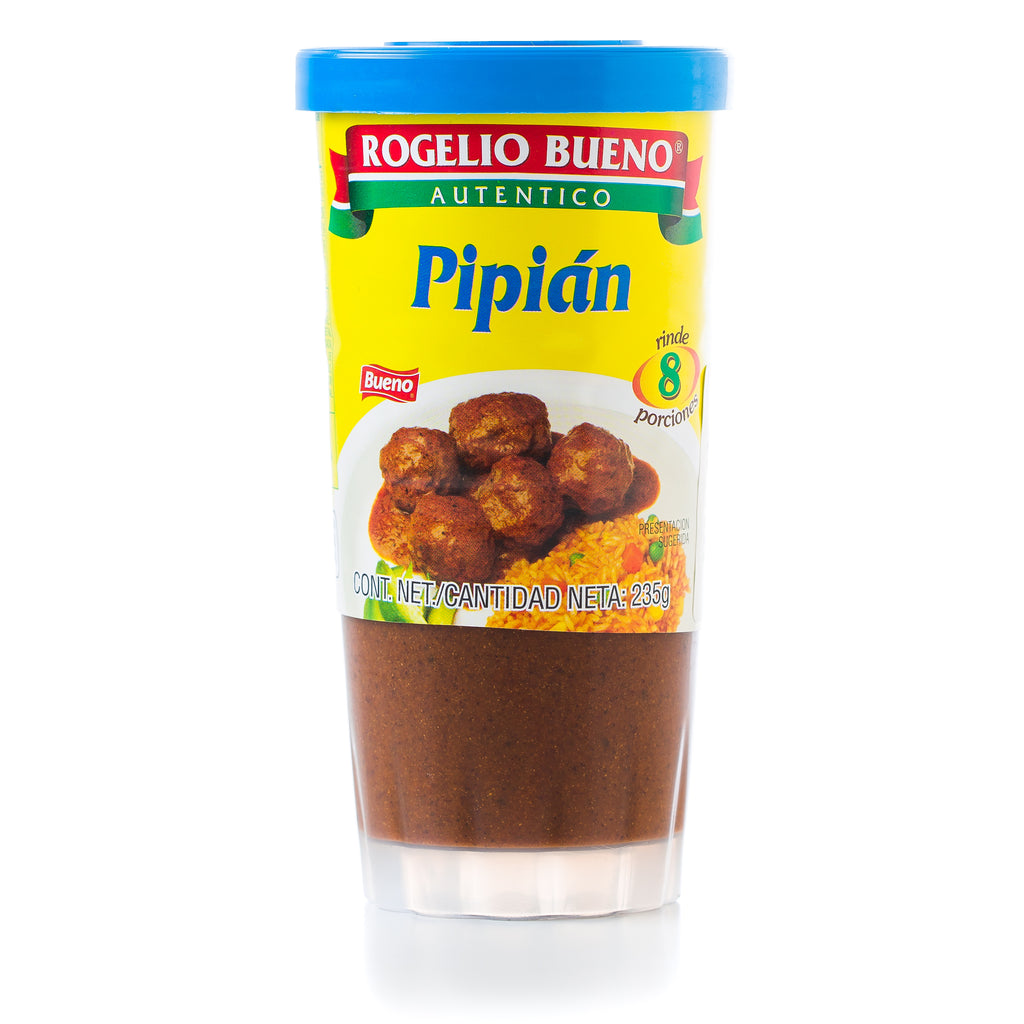 Red Pipian Paste
Red Pipian Pasta, Rogelio Bueno, 235 gram jar. Pipia is a Mexican sauce made with pumpkin and sesame seeds, herbs and chilies that is served very much like a mole sauce with chicken, fish, pork or turkey accompanied with beans and rice. It is also use to make tamales. It is simpler and less complex in flavour than a mole sauce, but just as delicious! 
Very easy to prepare by adding one part of pipian paste to 3 parts of stock. Mix well, season with a pinch of sugar and a pinch of salt and cook gently stirring occasionally to prevent sticking. Absolutely delicious to cook fish on. 
Detail: Red Pipian Paste, Rogelio Bueno, 235 grams
Care: Leftovers can be stored covered in the fridge; consume within a week.