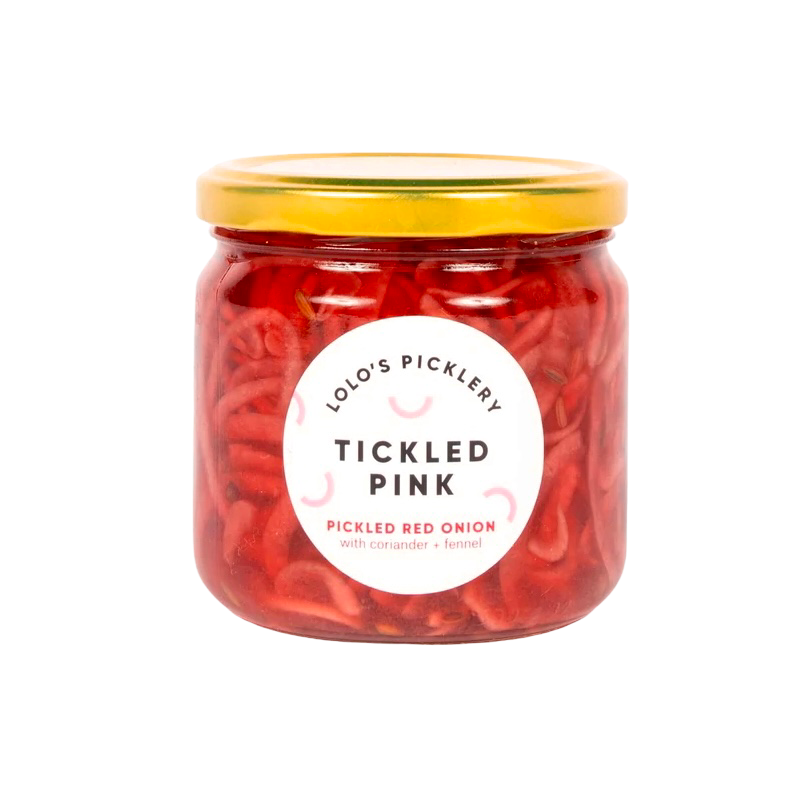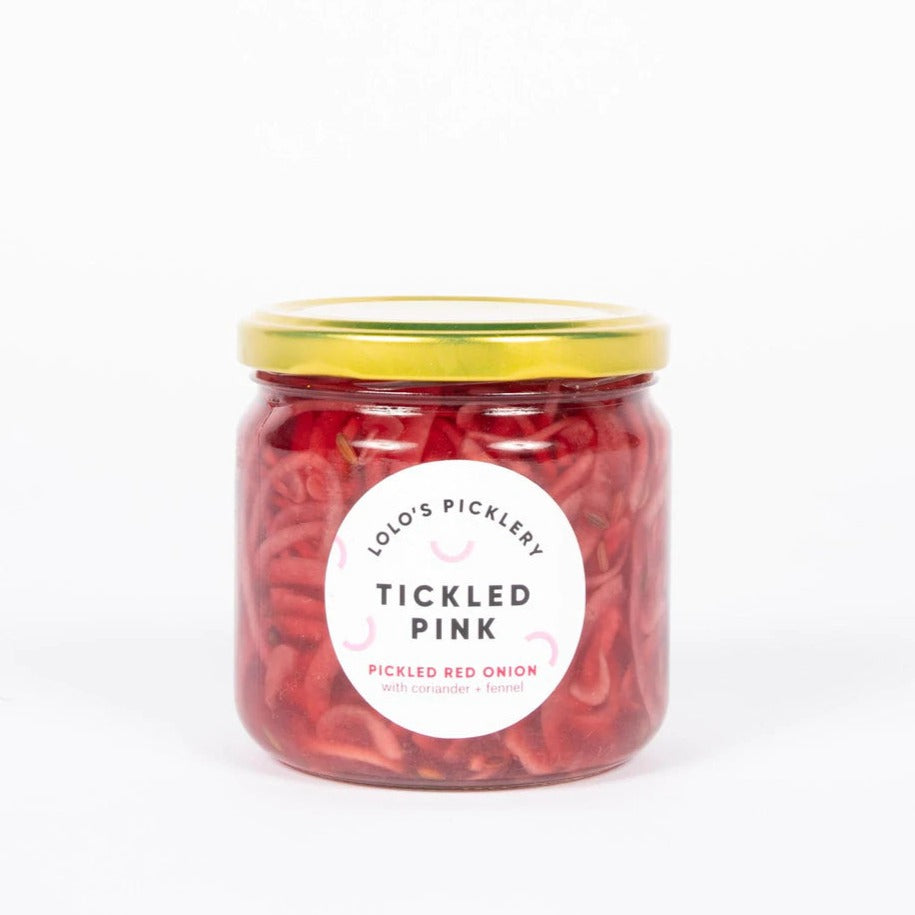 Pickled Red Onions
I'm in love Lolo's Picklery and everything Laura, its lovely owner, does. These jars of absolute sunshine are just brilliant!  You know I love anything pickled, so the idea of an entire business dedicated solely to make pickles makes me happy! These pickled red onions with coriander and fennel are honestly just wonderful! I can't get enough of them.  And I know they're not made to a Mexican recipe, but they are just so damn tasty and in my opinion (and may the Aztec gods forgive me for this) they go really, really well with loads of Mexican tacos!  Try them with pork pibil and come back and thank me later!
Detail: Tickled Pink, Pickled Red Onions with coriander and fennel, 350 grams
Care: refrigerate after opening.