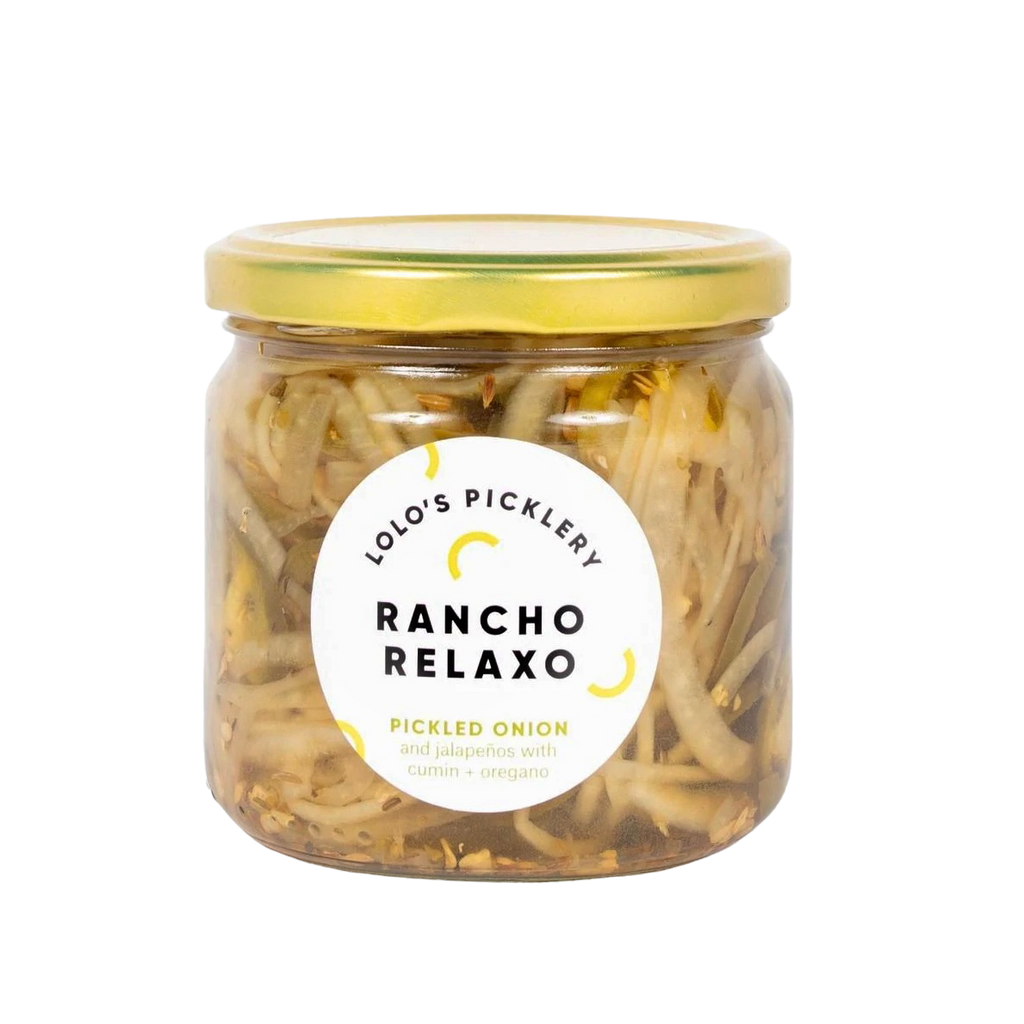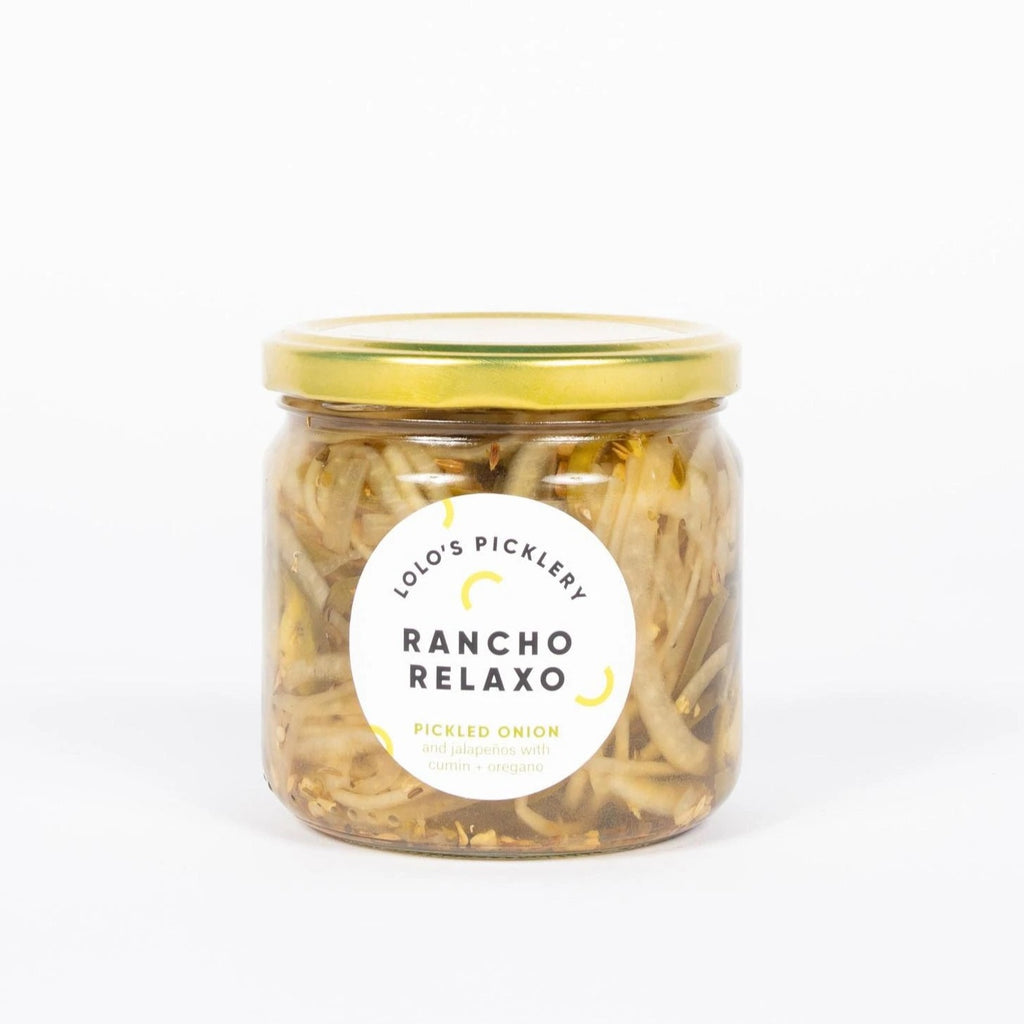 Pickled Onions with Jalapeños
There I was, scrolling through my instagram when I saw an intriguing account: Lolo's Picklery.  Now, you know I love anything pickled, so the idea of an entire business dedicated solely to make pickles was right down my alley! I contacted Laura, the lovely owner, and we were soon on first name terms with samples sent. When I opened a jar of these pickled onions and jalepeños with cumin and oregano I was in pickled heaven! I am hooked forever! 
We're using them on anything and everything, but Alan is hooked on cheese toasties and quesadillas with a good spoonful of these. They have a good amount of heat and great flavour! Made in Ireland with a lot of love!
Detail: Rancho Relaxo, Pickled Onions with Jalapeños, Lolo's Picklery, 350 grams
Care: refrigerate after opening.