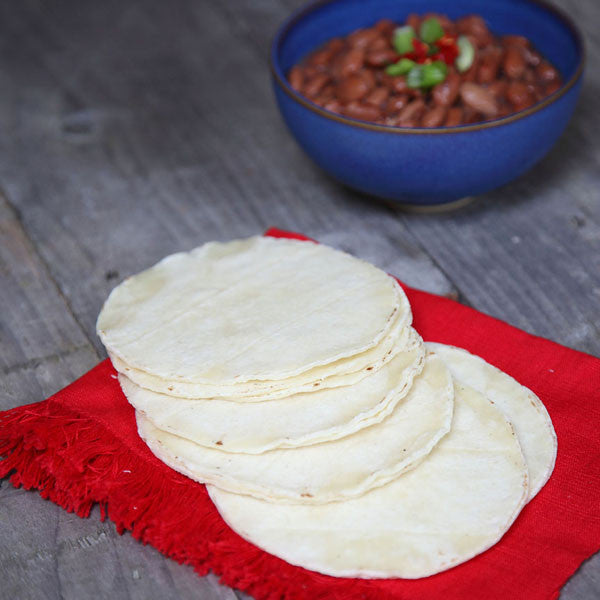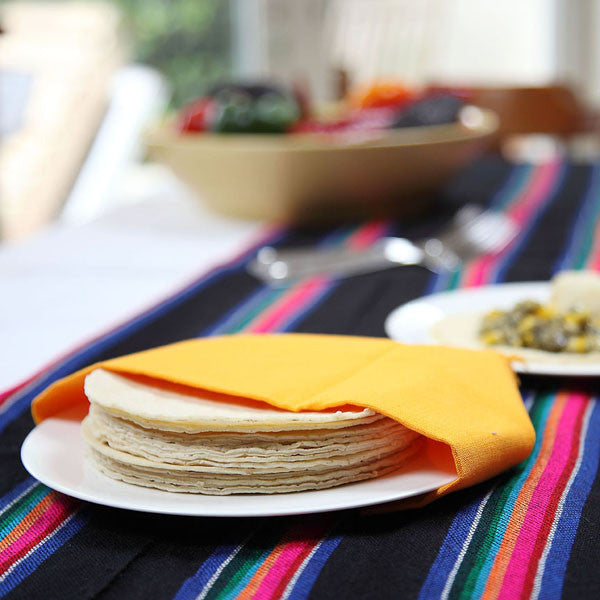 Picado White Corn Tortillas, 20 Pack
Corn Tortillas are to Mexico what potatoes are to Ireland: the staple and cornerstone of our diet. Mexicans consume an average of 630 million tortillas a day! Breakfast, lunch and dinner will include a few of them. 
Our White Corn Tortillas are deliciously fresh and made to my family's traditional Mexican recipe in Europe. They are gluten free certified, made with 100% GMO free corn and are lactose free and vegan friendly. What's not to like?!

We love the earthy taste of these authentic corn tortillas, they bring me back to the summers I worked in the family business making these. In case you don't know, I am a third generation tortilla baker, so I pride in not only making, but spotting a good tortilla a mile away!

So enjoy these corn babies gently heated in a dry pan for about 60 seconds on each side; you can also toast them, shallow fry them, make them crispy on the barbecue or in the oven; super versatile to make tacos, tostadas, home-made tortilla chips or enchiladas. Whichever way you enjoy eating them, just don't eat them cold, they not only taste horrid, but will also break and be messy!
Detail: Corn Tortillas, 20 pack, Picado Mexican, 500 g
Coeliac Certified, Gluten and Lactose Free

Care: once opened, store them in the fridge inside a resealable bag, and keep for about a week and a half. They are freezer friendly, but make sure to thaw them without any wrapping, preferably in a place where the moist of water from the thaw can drip off them (like a cake wire wrack). If they go a bit stale on you in the fridge, don't throw them out, make tortilla chips or chilaquiles with them!