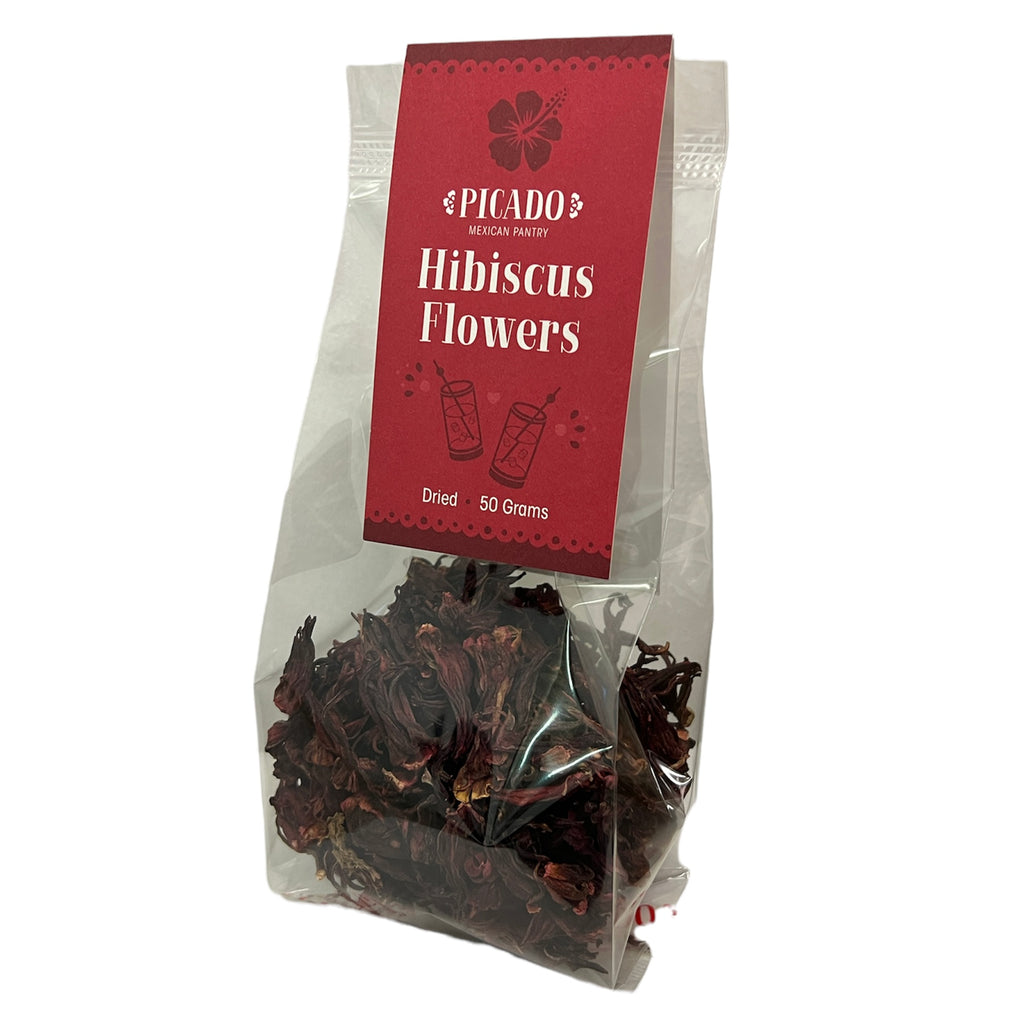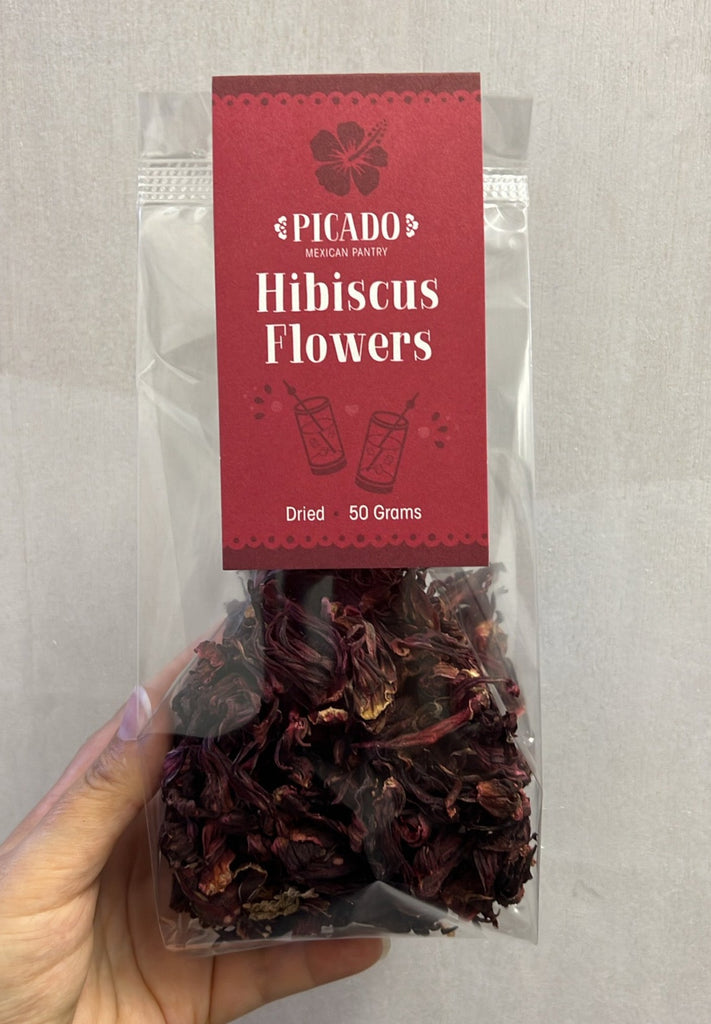 Picado Hibiscus Dried Flowers
Tea made of Hibiscus flowers is a very popular iced drink in Mexico. Traditionally, people boil these flowers to make a rich ruby coloured tea, which is high in antioxidants and tastes delicious. After straining the tea and cooling it down, they add sugar and ice and drink it to quench their thirst on hot days.
The strained hydrated flowers are then used in several dishes as they have a meaty texture and a tangy taste, good in salads or cooked. I love them cooked with sweet potato or butternut squash as an alternative vegan tacos filling. 
I shouldn't be telling you this, but the dry flowers are f-a-b-u-l-o-u-s to make hibiscus infused spirits, I've tried it with vodka and tequila and it's really, really good! 
Detail: Hibiscus Flowers Dried, Picado, 50 grams

Care: Store your hibiscus flowers in an airtight container after opening. They keep well and go a long way.