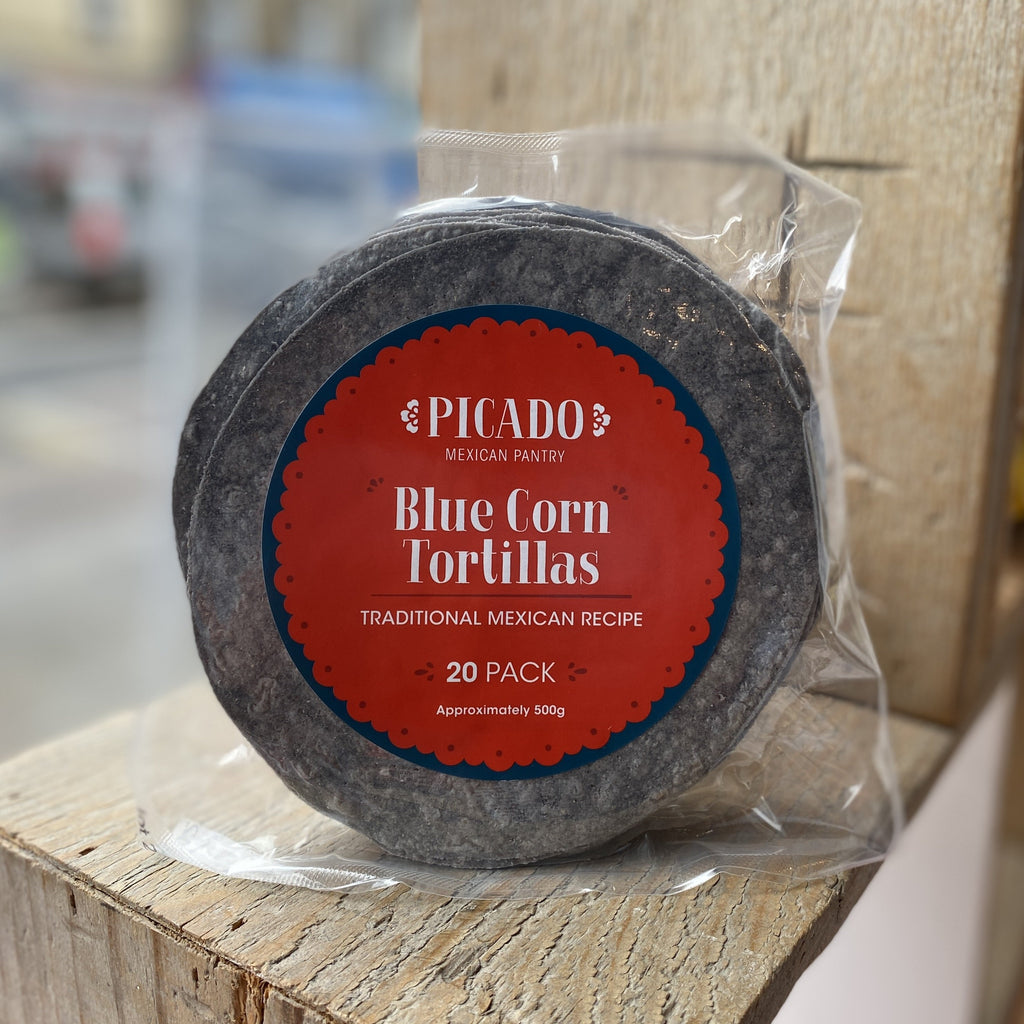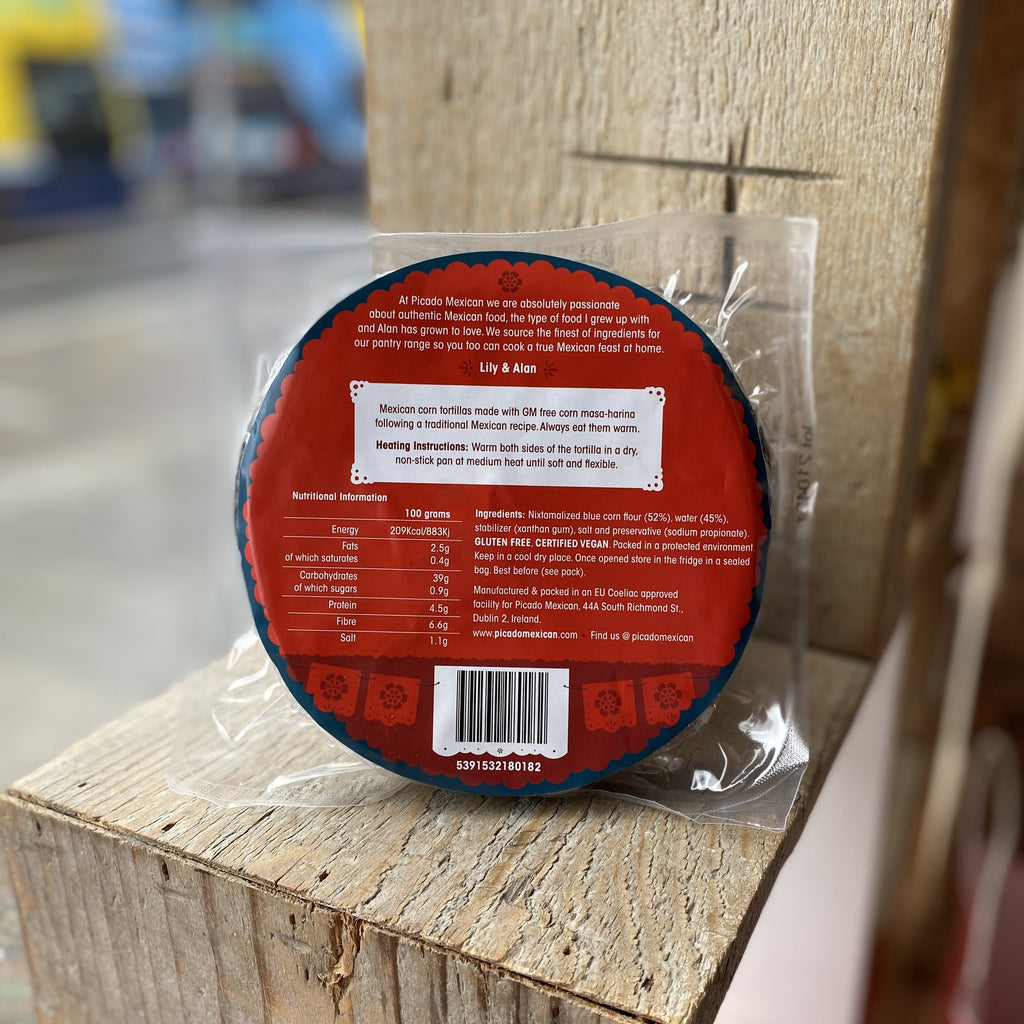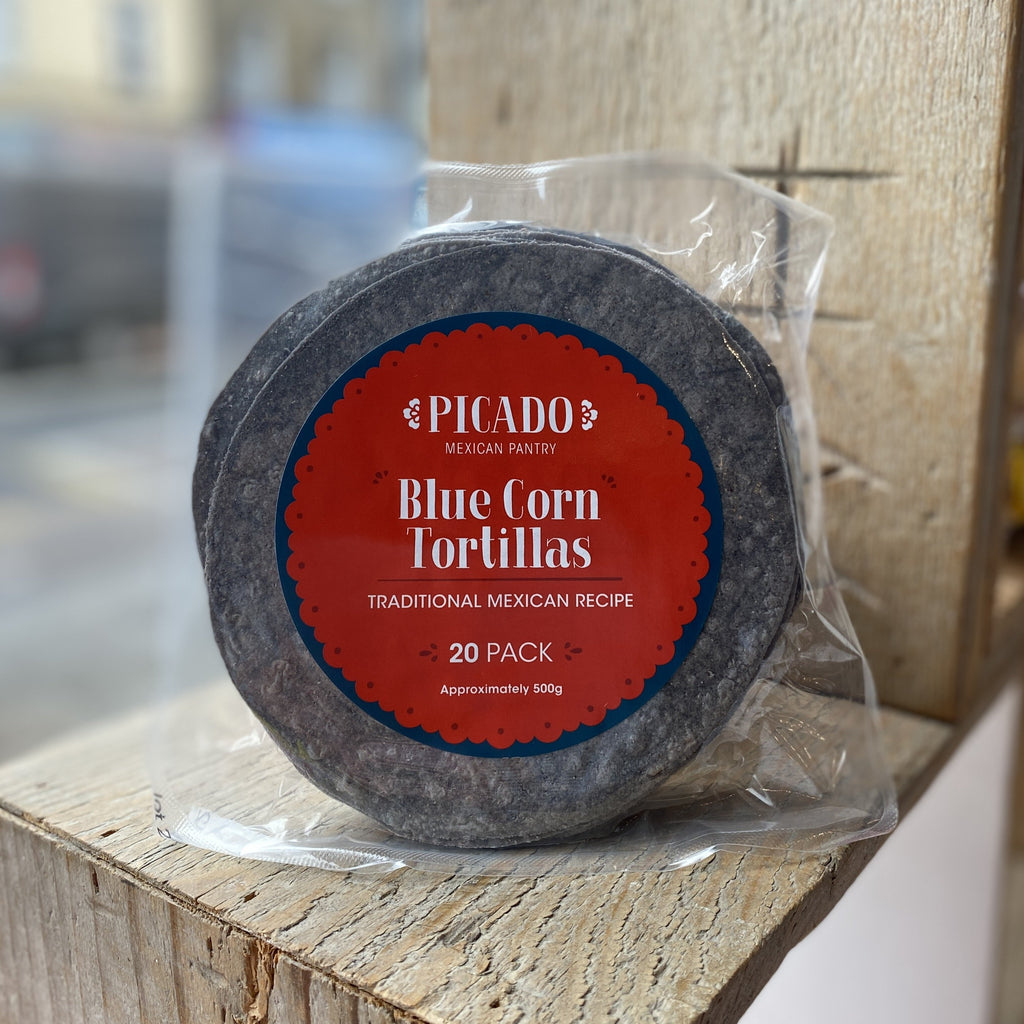 Picado Blue Corn Tortillas, 20 Pack
They're finally here! I'm over the moon with our new blue corn tortillas! After much testing, they're ready to come to our shelves!  Made with Mexican blue corn, the colour of the tortilla is just as striking as the colour of the corn. They are little earthier in flavour than their cousins, the white corn tortillas, but just as delicious and with the same lovely texture and versatility that corn tortillas bring to your kitchen! Tacos galore!!!

So enjoy these corn babies gently heated in a dry pan for about 60 seconds on each side; you can also toast them, shallow fry them, make them crispy on the barbecue or in the oven; super versatile to make tacos, tostadas, home made tortilla chips or enchiladas. Whichever way you enjoy eating them, just don't eat them cold, they not only taste horrid, but will also break and be messy!
Detail: Blue Corn Tortillas, 20 pack, Picado Mexican, Coeliac Certified, Gluten and Lactose Free

Care: once opened, store them in the fridge inside a resealable bag, and keep for about a week and a half. They are freezer friendly, but make sure to thaw them without any wrapping, preferably in a place where the moist of water from the thaw can drip off them (like a cake wire wrack). If they go a bit stale on you in the fridge, don't throw them out, make tortilla chips or chilaquiles with them!