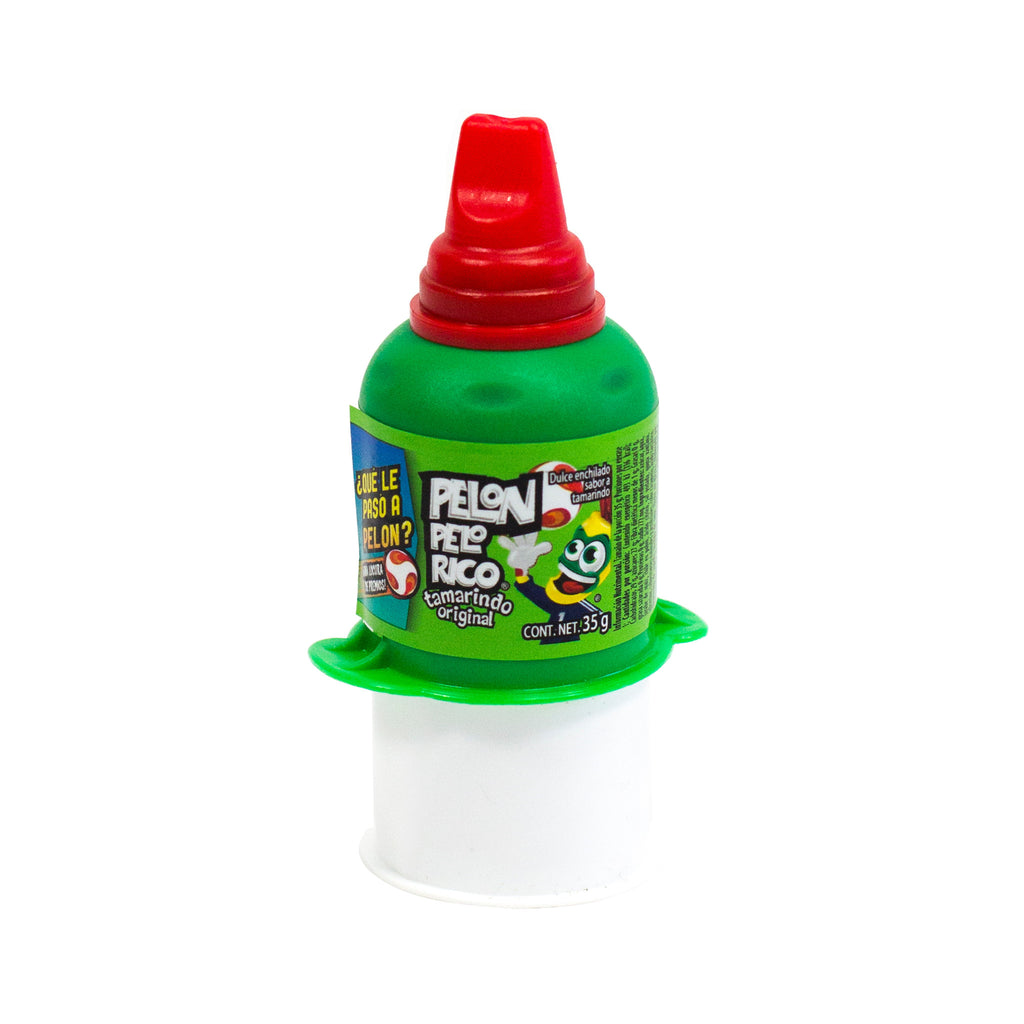 Pelon Pelo Rico
This Tamarind & chili flavoured sweet pulp comes in its iconicly wacky dispenser.
Pelon Pelo Rico sweets are made of chili flavoured tamarind pulp bottled in its iconic dispenser which is both wacky and fun. When you take the 'hat' off this novelty dispenser, you'll find a bold guy (Pelon) that when pushed, it grows 'yummy hair' (Pelo Rico). Extremely popular and novelty sweet in Mexico.
It has tangy tamarind flavours with a bit of heat from chili powder. My Irish niece and nephew love this wacky sweet! 
Detail: Pelon Pelo Rico, Hersey's, 35 grams
Care: keep in a dry, cool place and once opened, consume immediately.