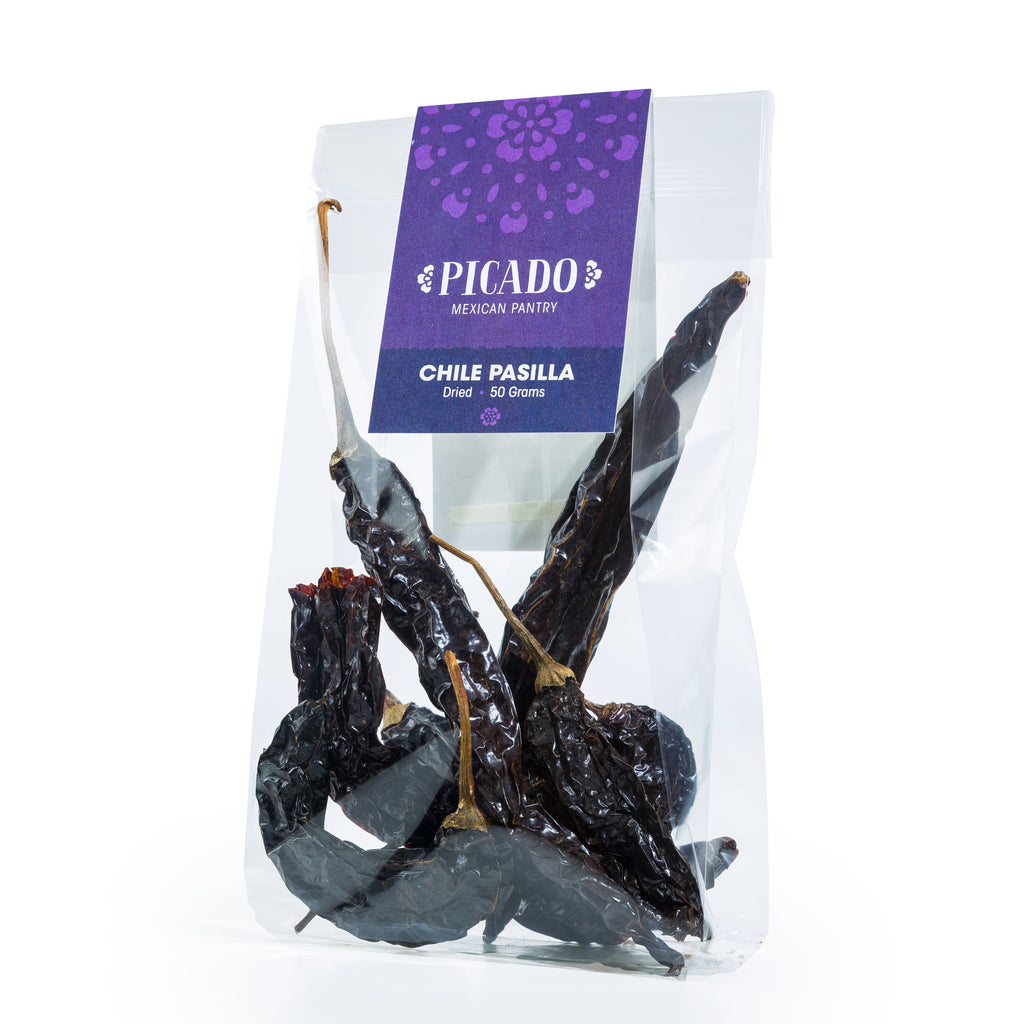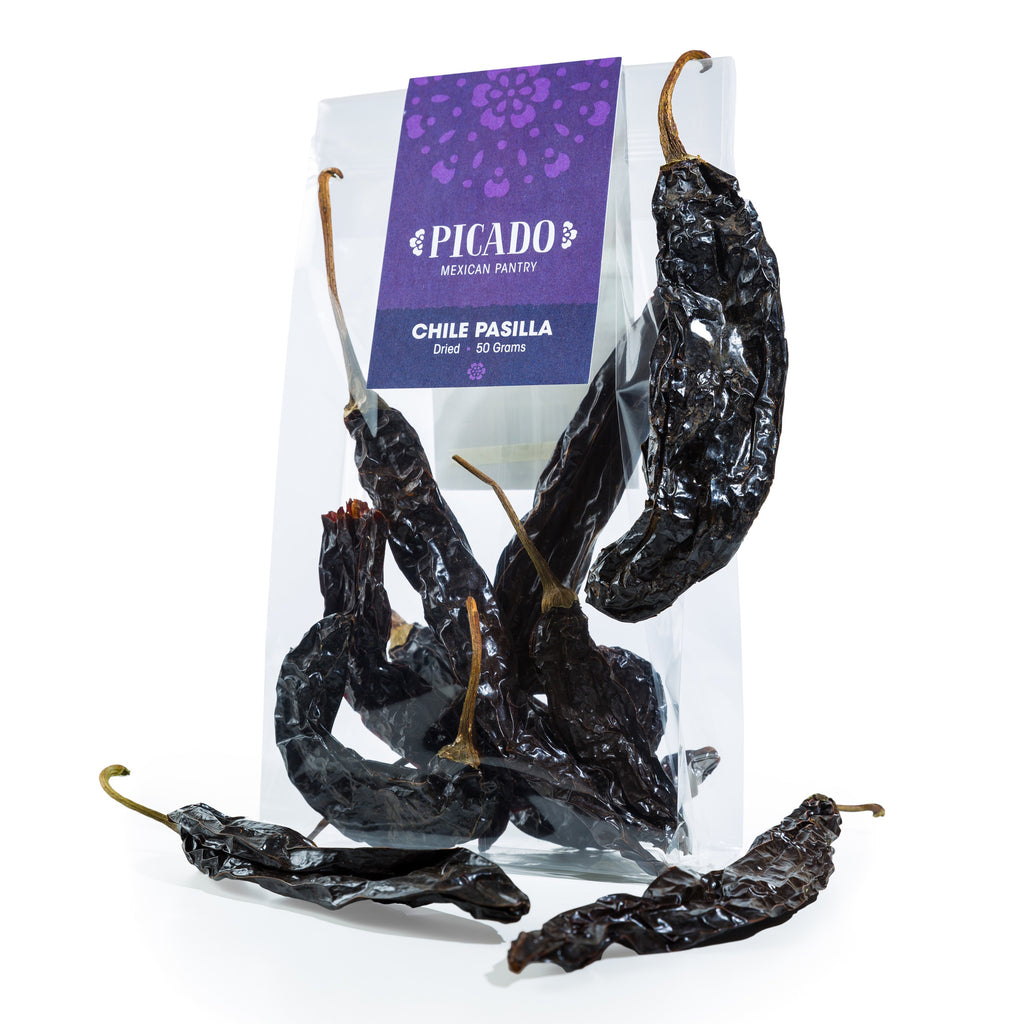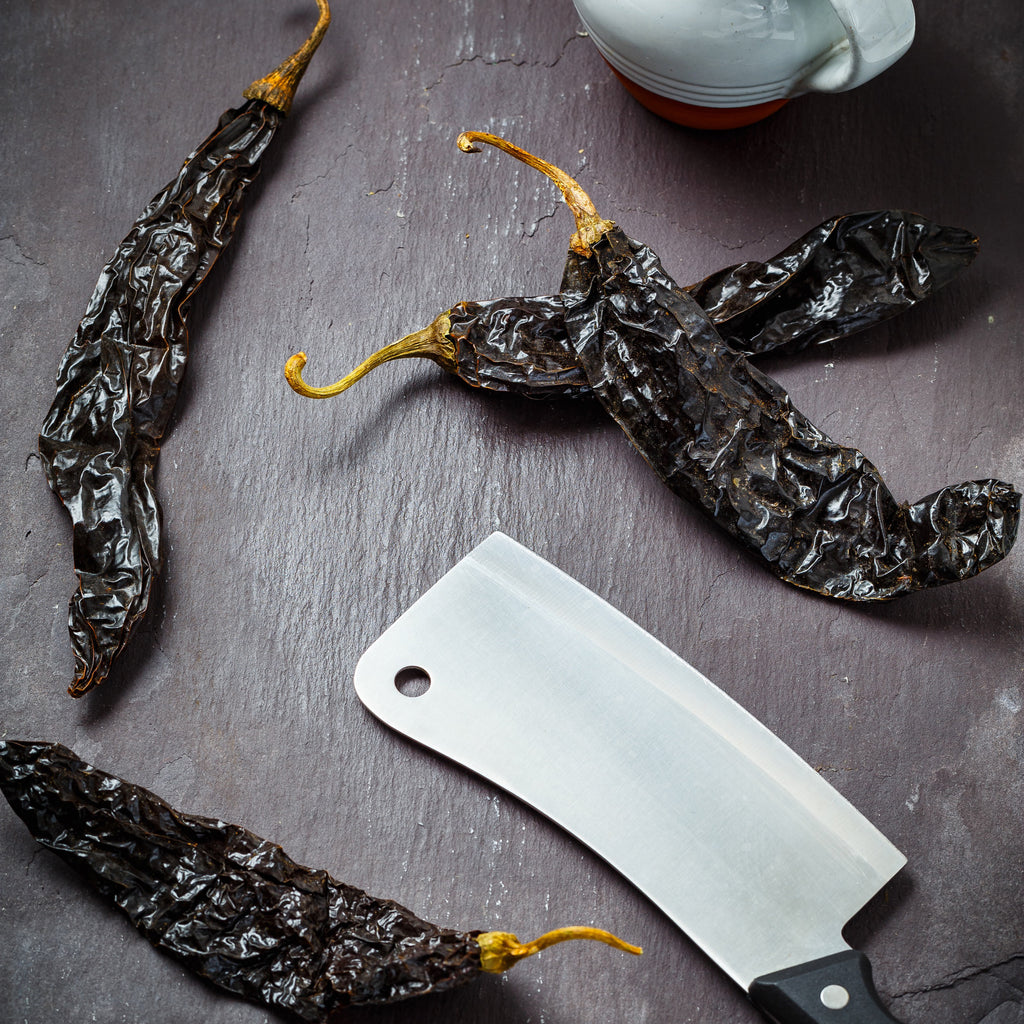 Dried Pasilla Chilies
Pasilla Chilies, also known as black chilies, are thin, long, dark chilies with an almost brittle, wrinkly appearance. Pasilla means 'little raisin' in Spanish, which is quite fitting as they are rich, sweet with an almost prune-like taste to them. They smell a bit like liquorice too.
When fresh, they are known as 'chilaca chili' and they are grown in the central regions of Mexico. It is the main ingredient used in Oaxaca's black mole sauce. I adore it with lamb, for some reason I think they are meant for each other. 
Detail: Dried Pasilla Chilies, Picado, 50 grams
Care: Store in a sealed bag or container and keep in a dry cool place