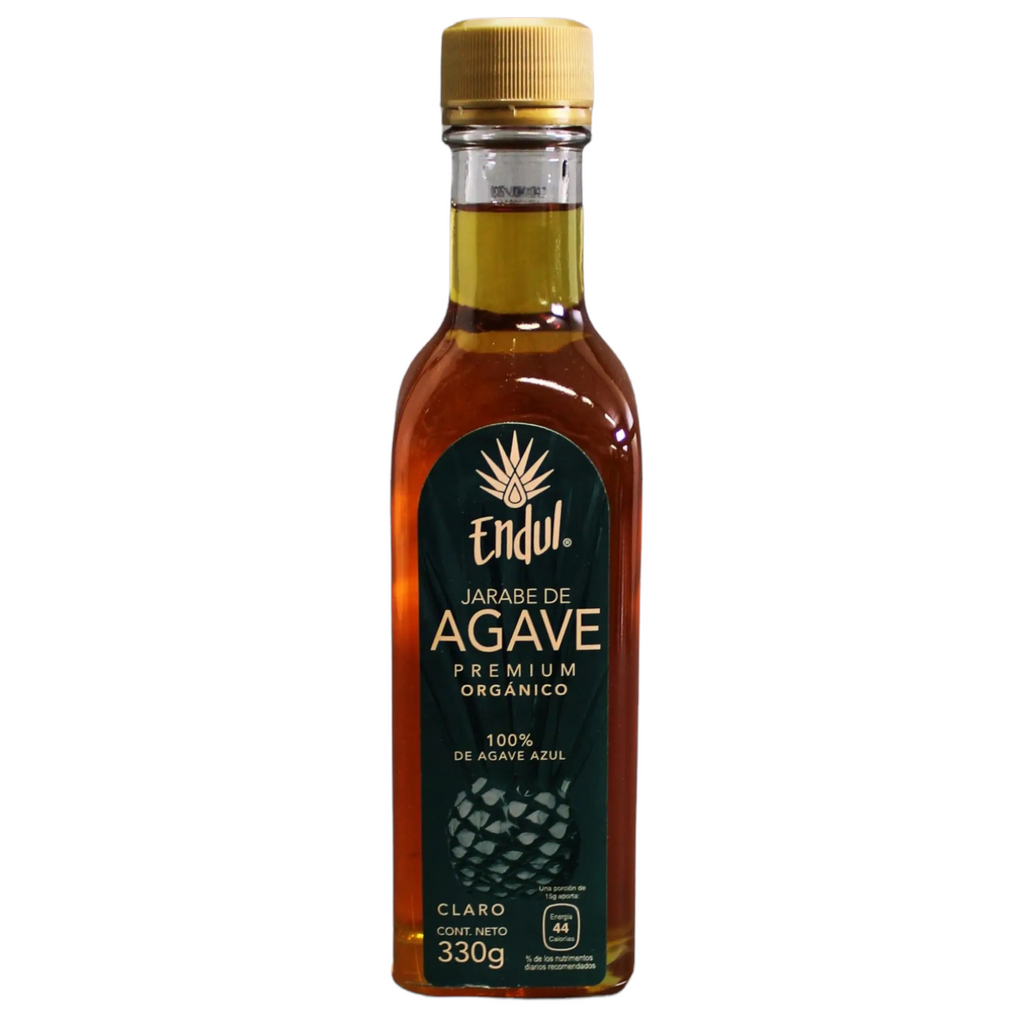 Organic Blue Agave Syrup
This agave syrup is made in Mexico with 100% organic blue agave. It is mildly flavoured with a  lovely hint of cacti to it.  I often use it in my baking and recently added it to a hot chocolate sauce with great results. 
Agave syrup is not an ancient Mexican ingredient, it is in fact quite a modern one. My granny never used it and in all honesty, my mother rolls her eyes all the way to the back of her head when I talk about it. In my opinion, it is not healthier than any other sweetener, but it does tastes different, with the added advantage of being vegan friendly. 
Detail:  Organic Agave Syrup, Endul, 330 grams
Care: Store in a cool dry place and use within its best before date.