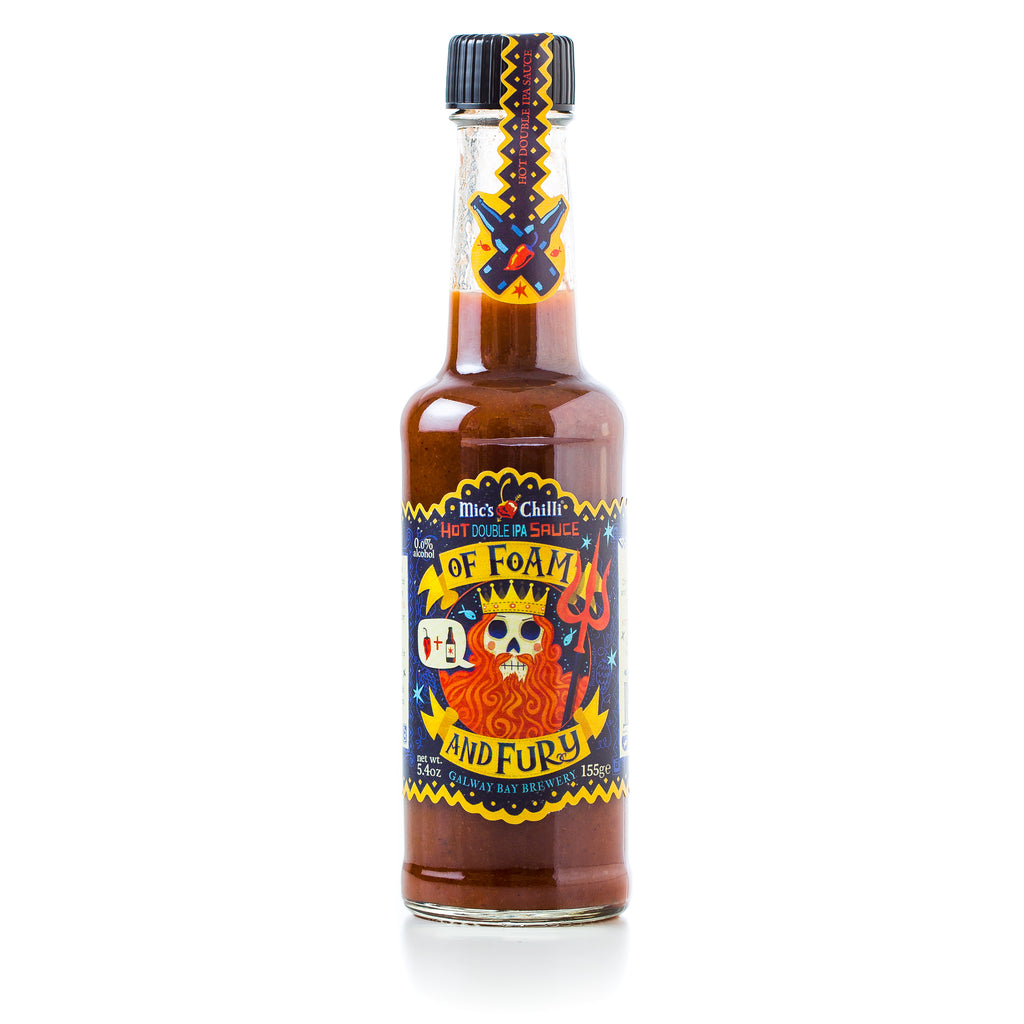 Of Foam and Furry
Mic's Chilli has done it again folks! This super tasty sauce combines the fruitiness and spice from habanero chilies with the hops from Galway Bay Brewery's double IPA. This sauce is a slow burner with quite a good heat level and very tasty grapefruit notes. 
With the quirky name Of Foam and Fury, this hot double IPA sauce took me a little while to get into, but once I found how amazingly tasty it is drizzle over my pork carnita tacos, I couldn't get enough of it! Perfect combination and 100% Irish product! Oh and don't worry about alcohol content, this one is 0.0%!!
Detail: Mic's Chlli Hot Double IPA Sauce, of Foam and Fury, 155 grams
Care: Refrigerate after opening and consume within three months.