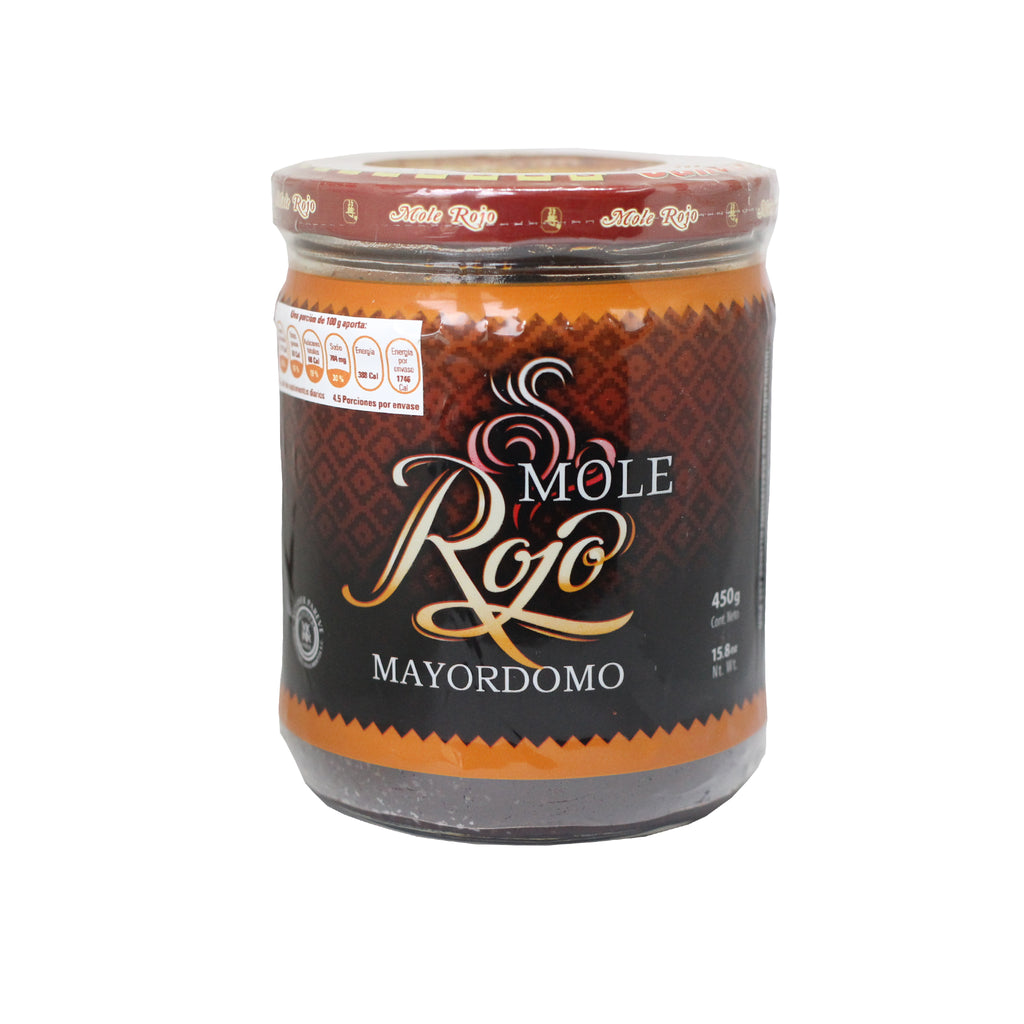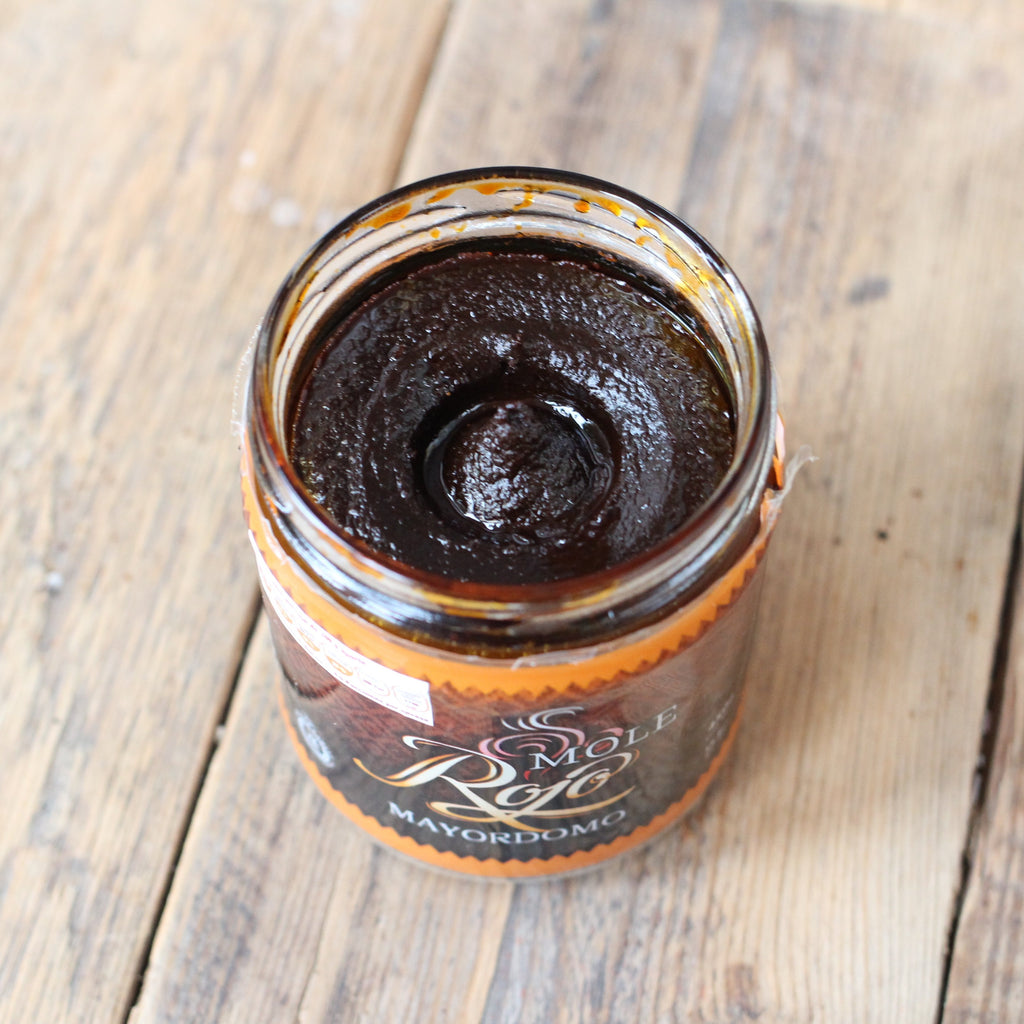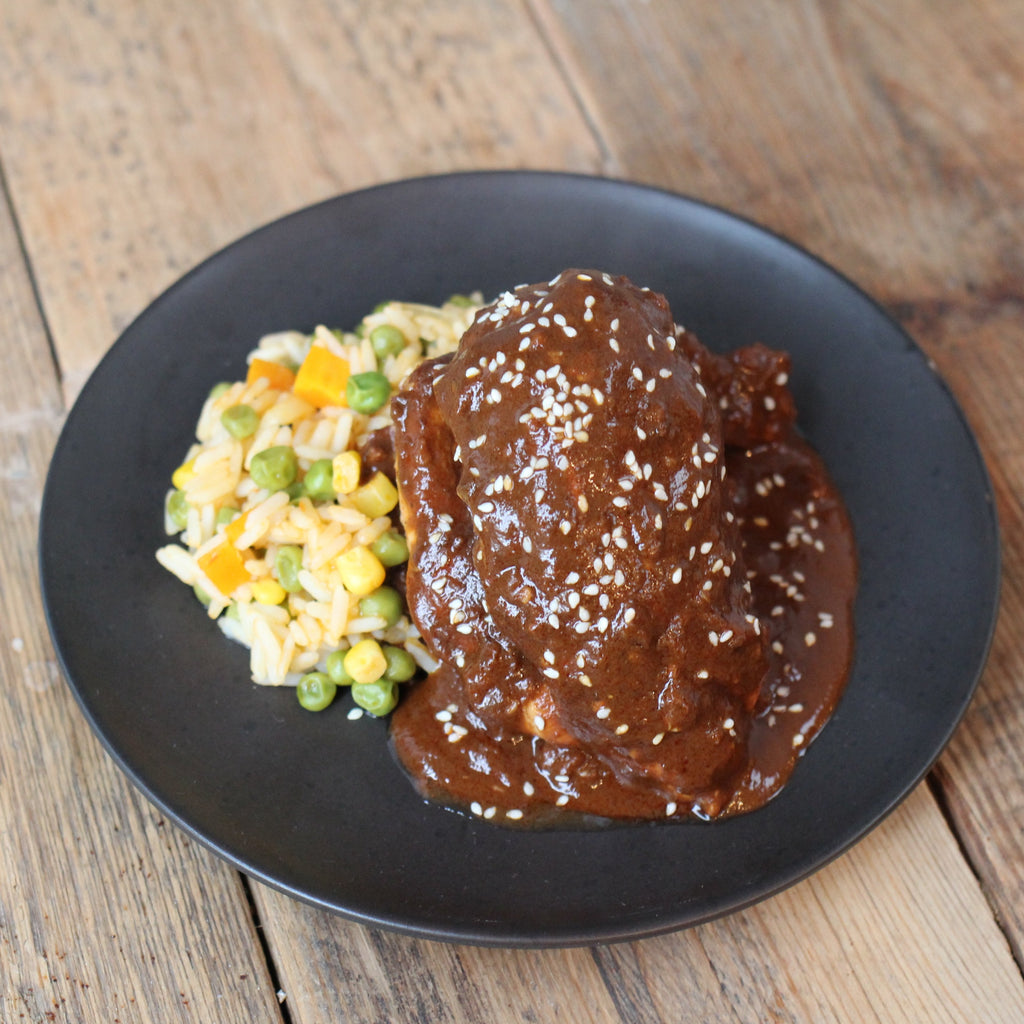 Oaxacan Red Mole
This Mole Rojo (red) from Oaxaca, is one of the seven traditional moles of the Oaxacan region in Mexico. Mole (pronounced mo-lai) is a concoction of pre-hispanic times that marries a number of chilies, chocolate, seeds, nuts, leaves, spices and fruits to produce a paste that is complex and sophisticated to the palate. It's moorish, deep and so dam good you won't want to stop eating it! 
This red mole produced by Mayordomo is without a doubt, one of the best red moles in the market. Smokey and spicy, but with the right amount of sweetness, it is totally addictive and like nothing you've ever had before. Made with carefully selected and sourced ingredients and with Mayordomo's pride on Oaxaca's heritage and its strong social commitment to local farmers and their communities, makes this traditional red mole paste an absolute joy to enjoy. 
This is a big jar, good for about 10 to 12 portions of mole, so don't be put off by the price. It makes a lot of mole! To make the mole, put a third of the jar or 150 grams of the mole paste in the blender or food processor, add about 160 grams of ripe plum or Irish vine tomatoes cut in half, plus about 20 grams of stale bread, or a corn tortilla broken into pieces and about 250 mls of chicken stock (preferably from the liquid where you poached your chicken) and a pinch of salt and ground pepper. Blitz until you obtain a uniform sauce. Heat a tablespoon of pork lard or vegetable oil in a pan, pour the mole sauce from the blender and cook for a few minutes to heat through. You can add extra chicken stock to adjust thickness. Serve with Chicken and Rice.
Detail: Oaxacan Red Mole, Mayordomo, 450 grams
Care: Refrigerate once opened.