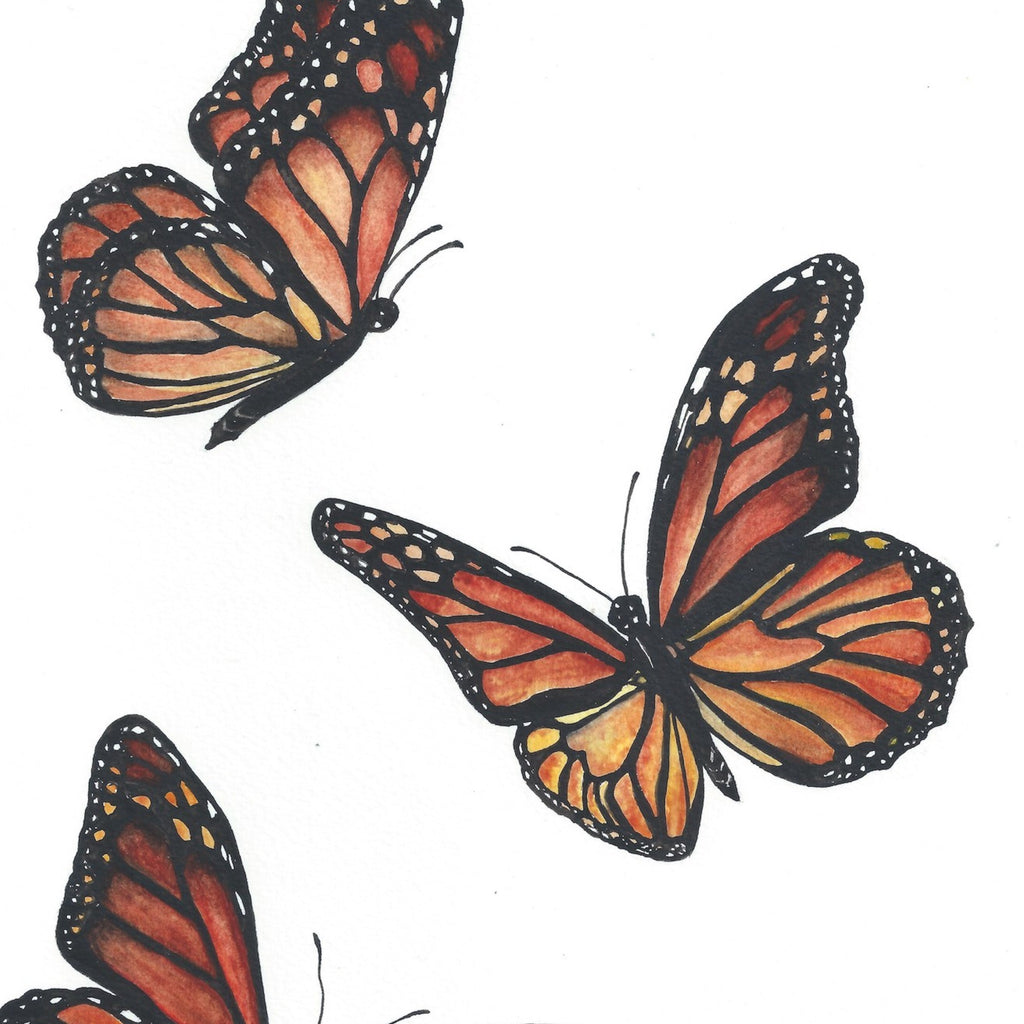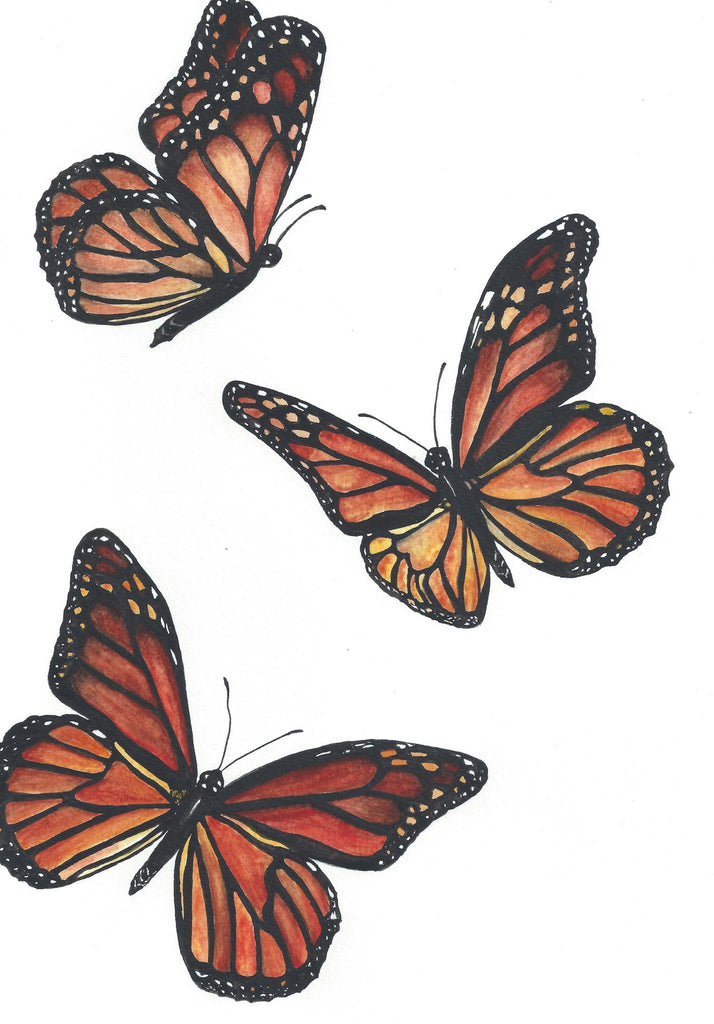 Monarch Butterflies Print
How gorgeous is this print from our super talented friend artist Maria Valdez? This print with the beautiful Monarch Butterflies was hand drawn by Maria and printed in Ireland. Each design is available on A4 and A3 sizes ready for framing. Fab gift! 
Please note the photos on our website must be square, but the prints are not, have a look at the second photograph to see the entire image.