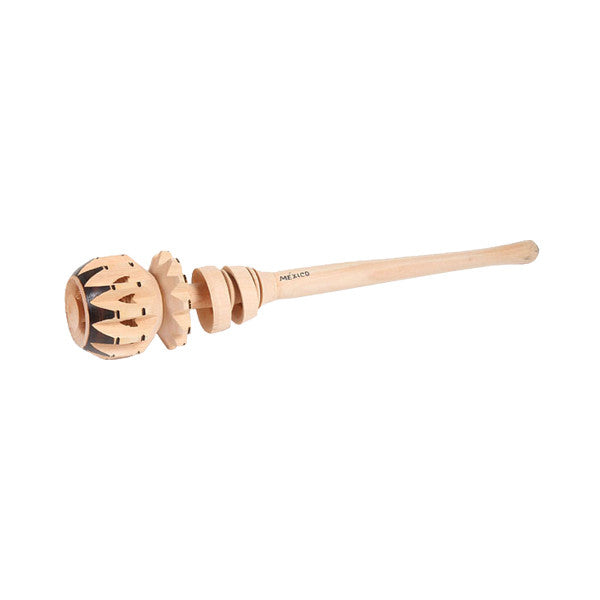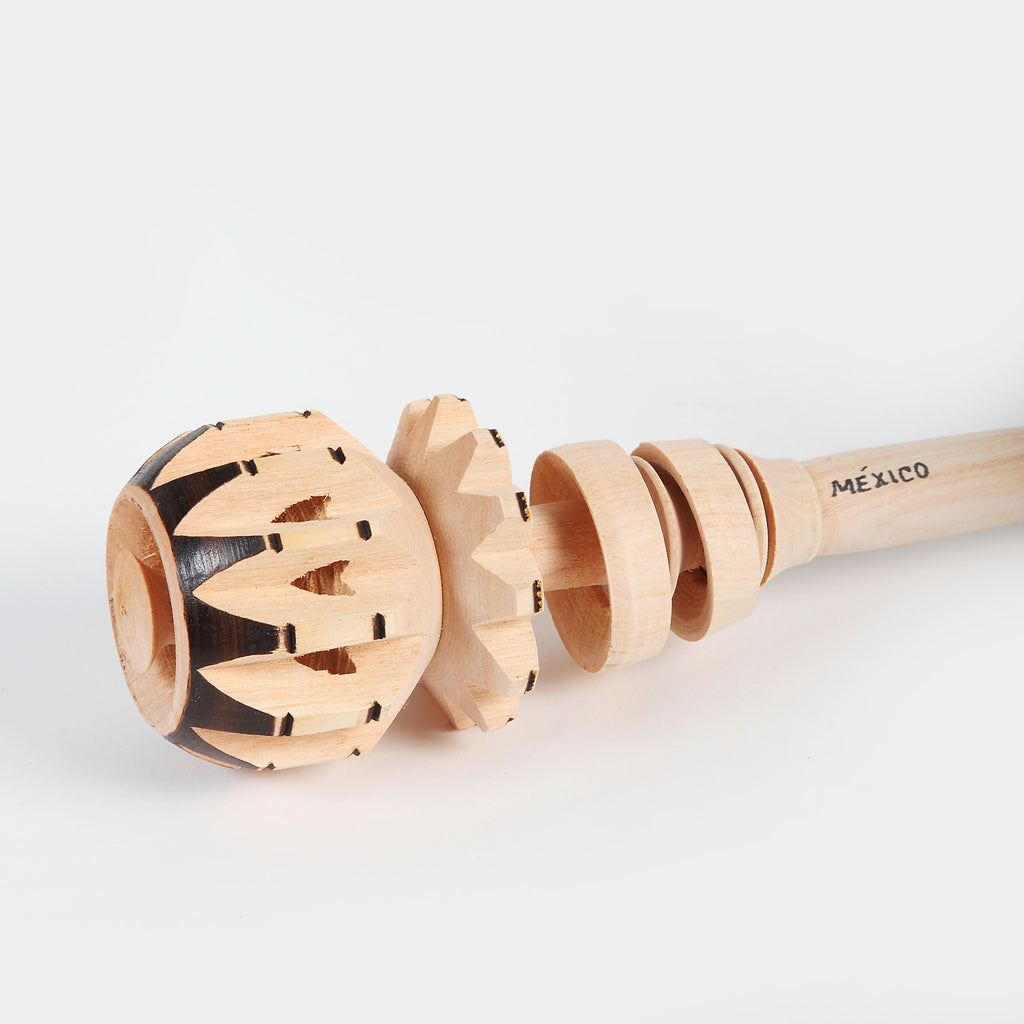 Mexican Molinillo
A Molinillo is a Mexican wooden whisk that used to froth Mexican chocolate. A pre-colonial utensil adopted by the Spanish Conquistadores, this nifty wooden tool, is not only great for frothing chocolate, but also looks very, very pretty with a great vintage feel to it.
Aztecs and Mayans paid huge care into the frothing of chocolate, as they believed the foam had spiritual connection with the gods and was believed to have curative powers. Frothing is done by holding the molinillo between the palms of your hands and rubbing them together to make the molinillo rotate and create froth in the chocolate. Every Mexican household has one of these!
Detail: Mexican Wooden Molinillo, Artisan Product, Handcrafted in Mexico
Care: wash with warm soapy water and dry thoroughly after every use.