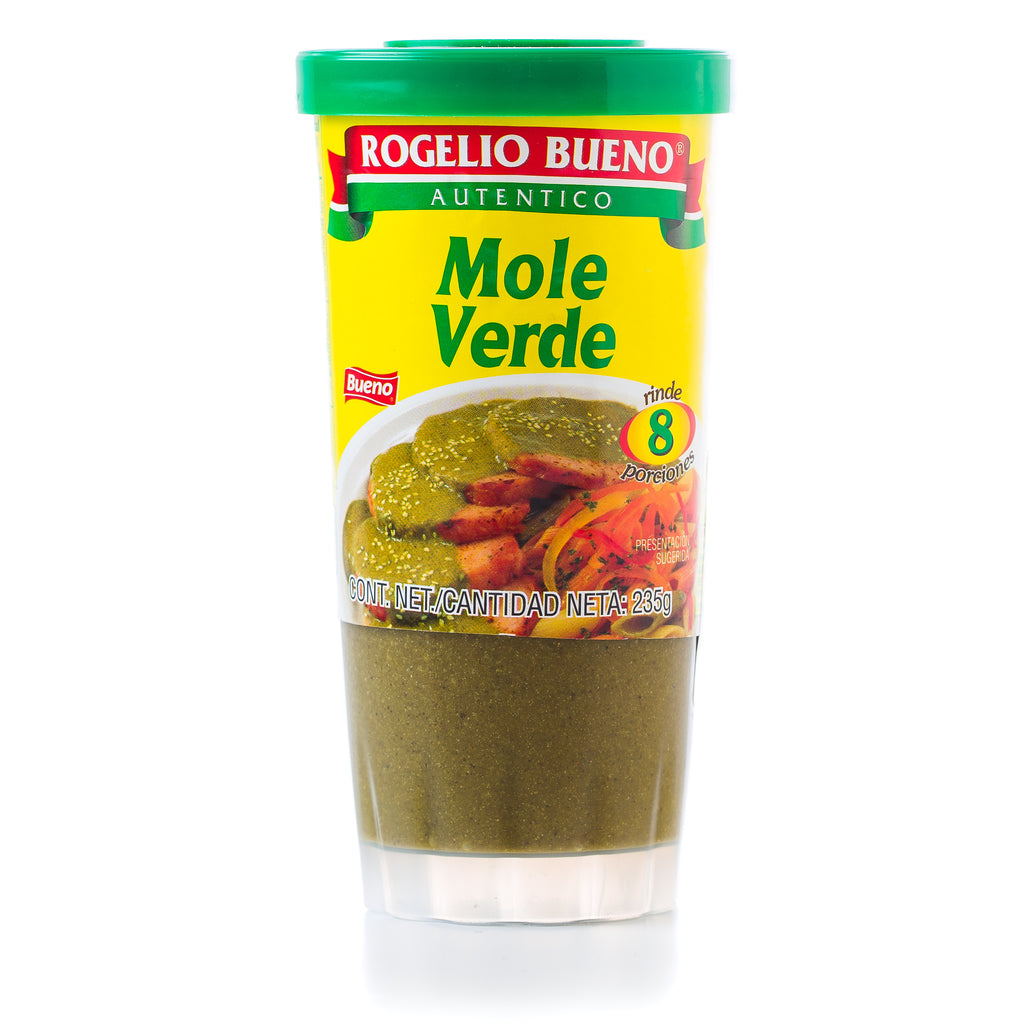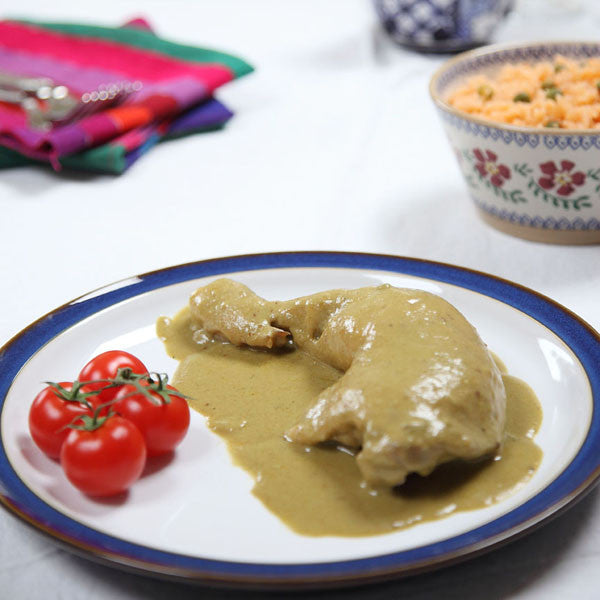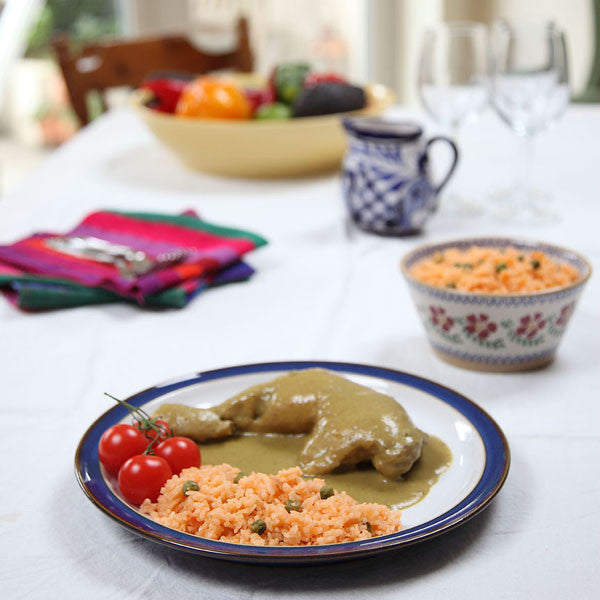 Mole Verde Paste
Mole Verde Paste, or green mole, is made with pumpkin seeds, tomatoes, green chilies, aromatic herbs such as epazote, coriander and hieba santa, and spices such as cloves, garlic and pepper. It has a grainy texture and a complex, fresh flavour. An delicious thick sauce with a bright green colour. Traditionally eaten with chicken or pork.
Make your own mole casserole or green mole enchiladas with this paste, only add 3 portions of stock per every portion of mole paste, heat slowly until it boils and add it to cooked chicken, turkey, in tamales, pork or enchiladas. It's delicious and it is a fabulous way of getting rid of leftover meats!
Details: Green Mole Paste, Rogelio Bueno, 235 grams
Care: thin out with 1 part paste, 3 parts stock (vegetable or stock from whichever meat you are using). Leftovers can be store in the fridge, covered for up to a week.