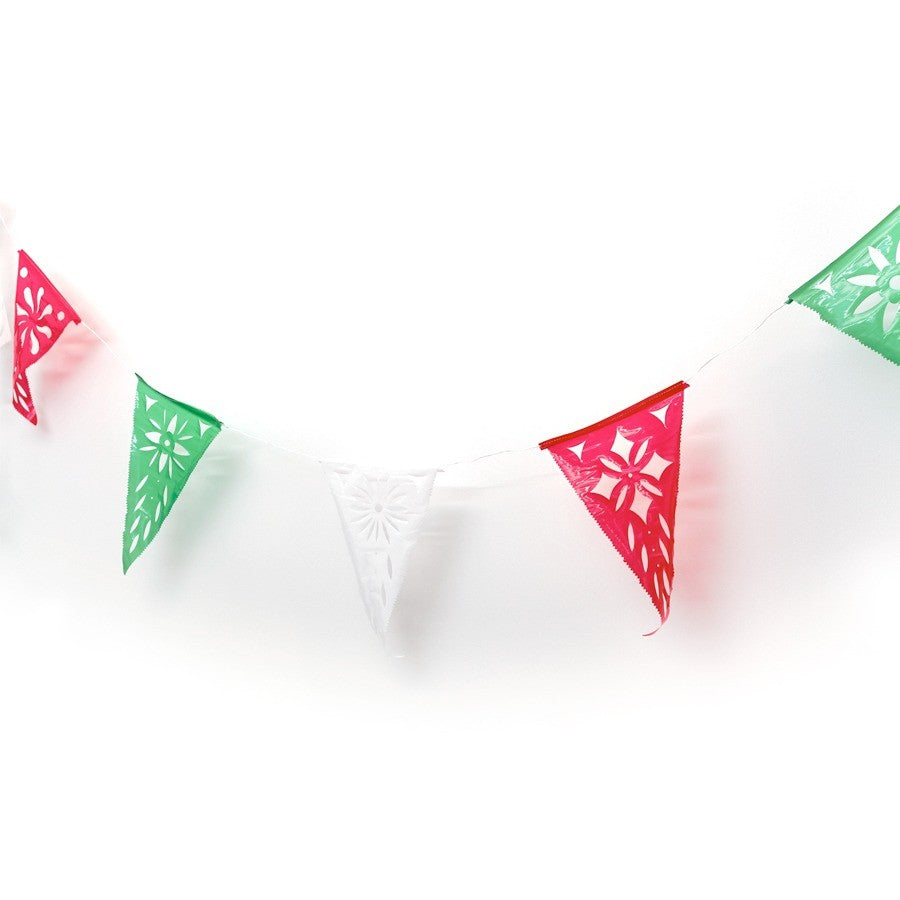 Mexican Plastic Bunting
Mexicans love colourful decorations. These Plastic Bunting mimicks the traditional papel picado that is used all over the country during celebrations such as Independence Day, Day of the Dead and Christmas. The bunting is shaped in triangles in three colours and it comes in an 8 meter long string. The material is plastic so it can be reused and it suits indoor and outdoor settings. You can recycle it at the end of its useful life. 
Detail: Mexican Plastic bunting, 8 meter long string.