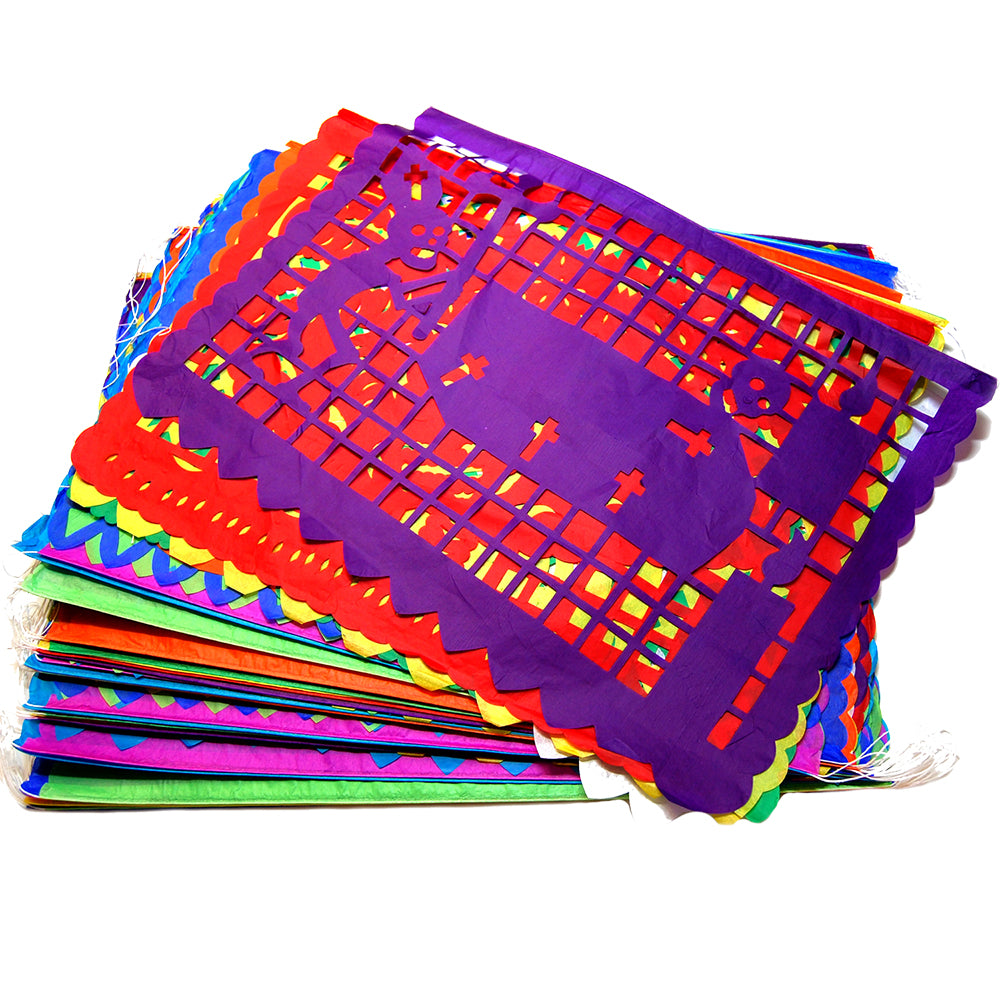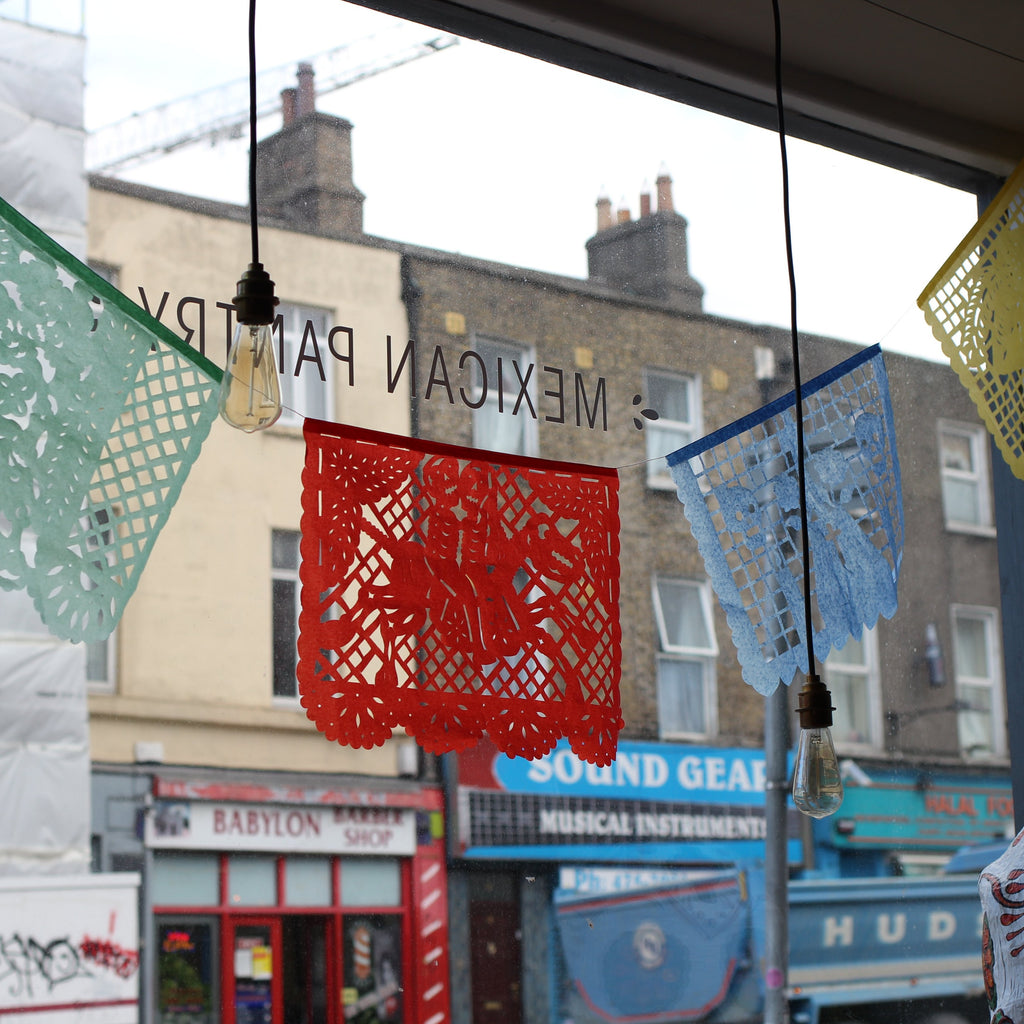 Mexican Papel Picado
When I think of Mexico, I always think of papel picado, the folk art of 'cutting paper' into shapes and tied them into banners to decorate every occasion in Mexico. It is this art that inspired our name. This fab paper bunting comes in a string of 5 meters with colourful sheets tided into a banner with each individual sheet displaying Mexican Day of the Dead motifs. This is a very delicate tissue paper item and not one is the same, but you're guarantee a colourful bunch. 
Each bunting pack covers approximately 5 meters in length.  The individual sheet dimensions are 46cm wide x 33cm tall roughly.