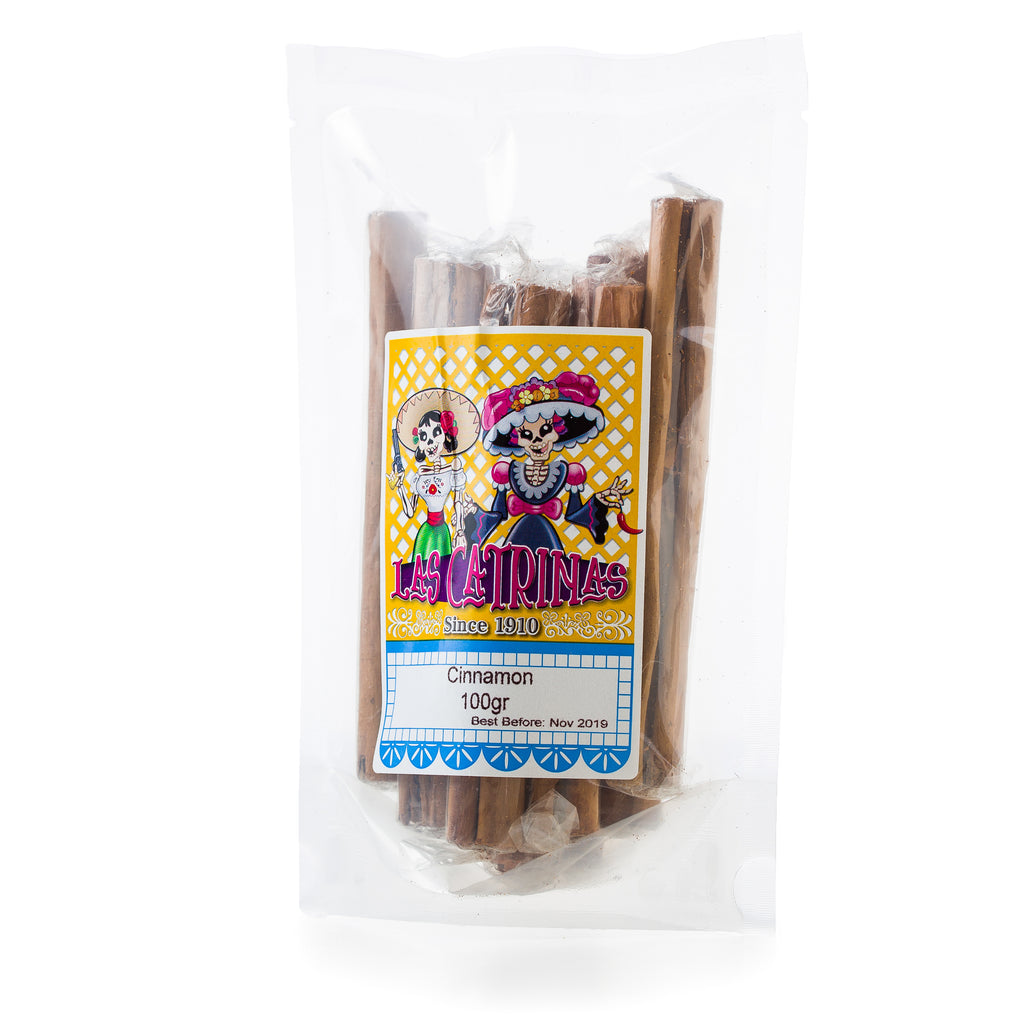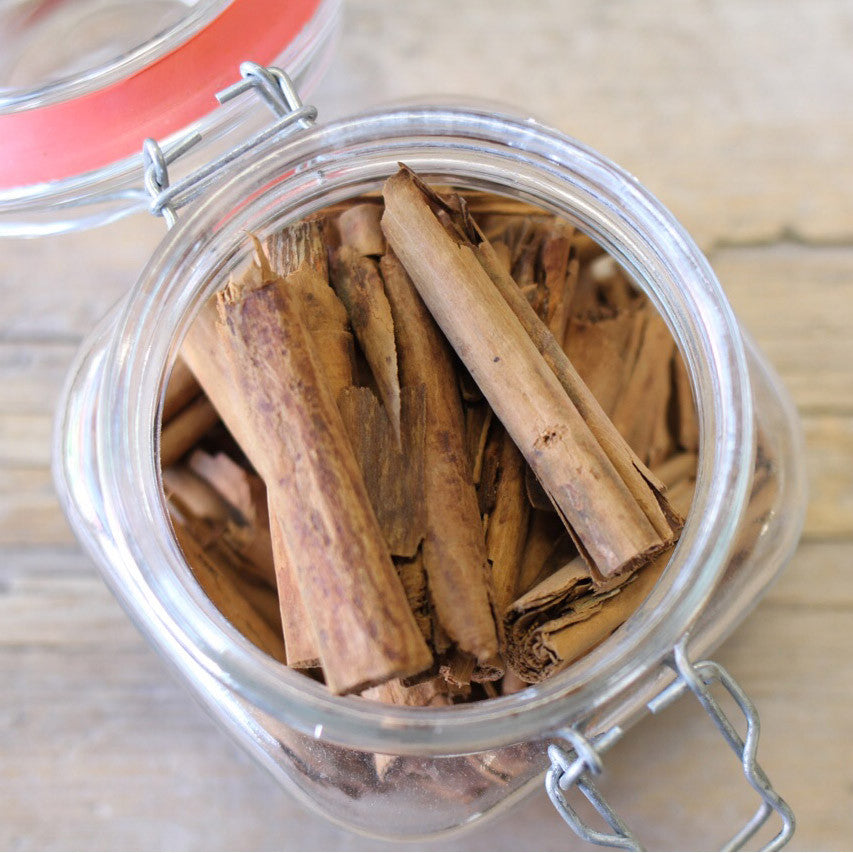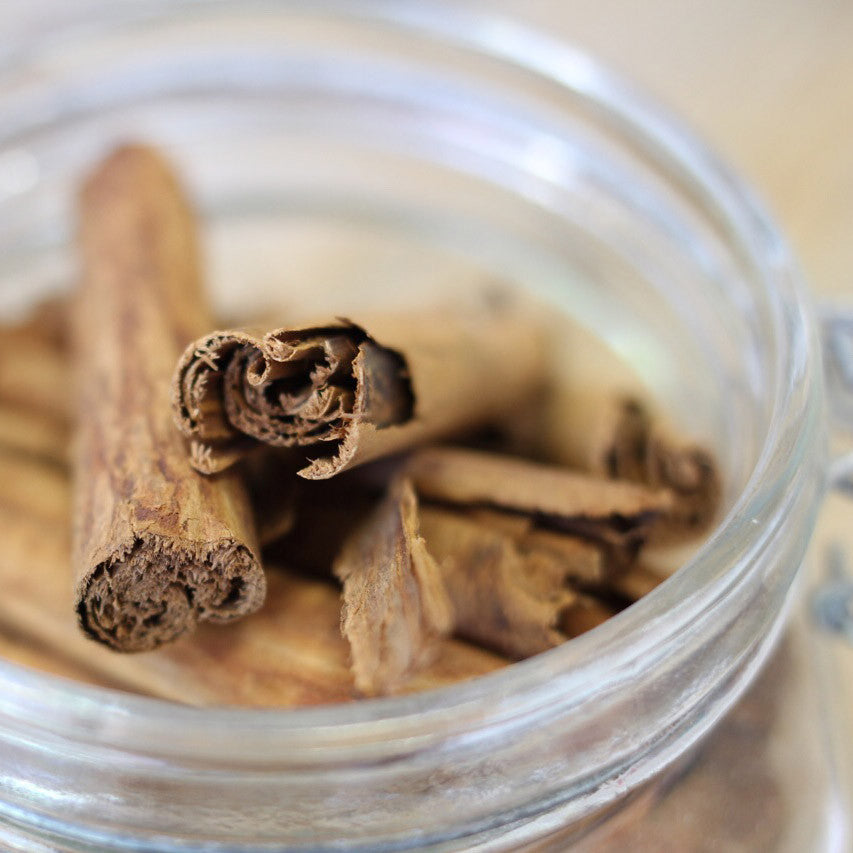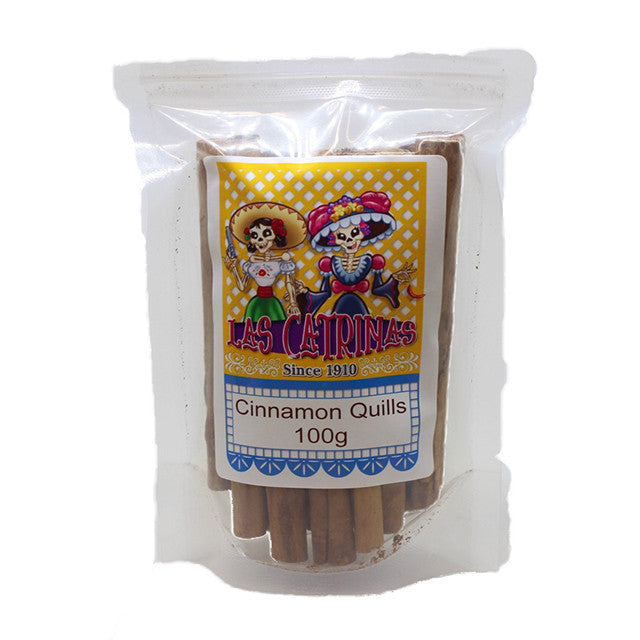 Mexican Cinnamon
Mexican cinnamon or 'canela' as it is known in Mexico, is not a native spice of the country, but came from Ceylon now known as Sri Lanka (hence Ceylon cinnamon). The tropical climate of the state of Veracruz in Mexico is quite similar to the tree's original climate, so Mexicans took to the planting and harvesting of cinnamon with gusto. 
Mexican cinnamon is tan brown in colour,  fragile, soft, crumbly and very fragrant; it is sweet and has delicate notes of clove to it. The overall flavour profile is quite subtle so it never overpowers, but enhances the flavour of a dish. We use it to flavour meats, in salsas and moles. 
Detail: Mexican Cinnamon Quills, Las Catrinas, 100 grams
Care: store in its resealable bag in a dark, cool place away from direct sunlight.