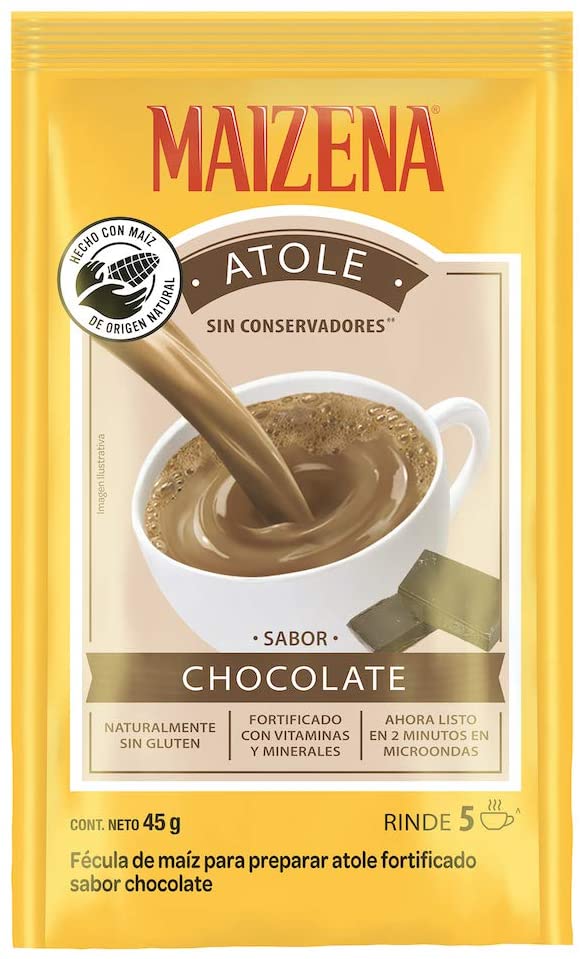 Maizena Chocolate Atole
I associate this product with my childhood, a lovely drinkable chocolate custard made quickly in the winter to warm you up or in the summer as a cold dessert. It is corn flour (corn starch) flavour with chocolate. It's unsweetened so you can decide how much sugar to add. 
To make it, heat a litre of milk on a large, heavy bottom pot. While the milk heats up, dissolve the contents of the packet in 1 cup of cold milk, then add it to the hot milk whisking vigorously to avoid lumps.  Sweeten with sugar to taste. Cook for 2 minutes and enjoy hot or cold! Apparently, you can also make it in two minutes in the microwave! 
Detail: Maizena Chocolate Atole, 45g
Care: Keep in a dry, cool place.