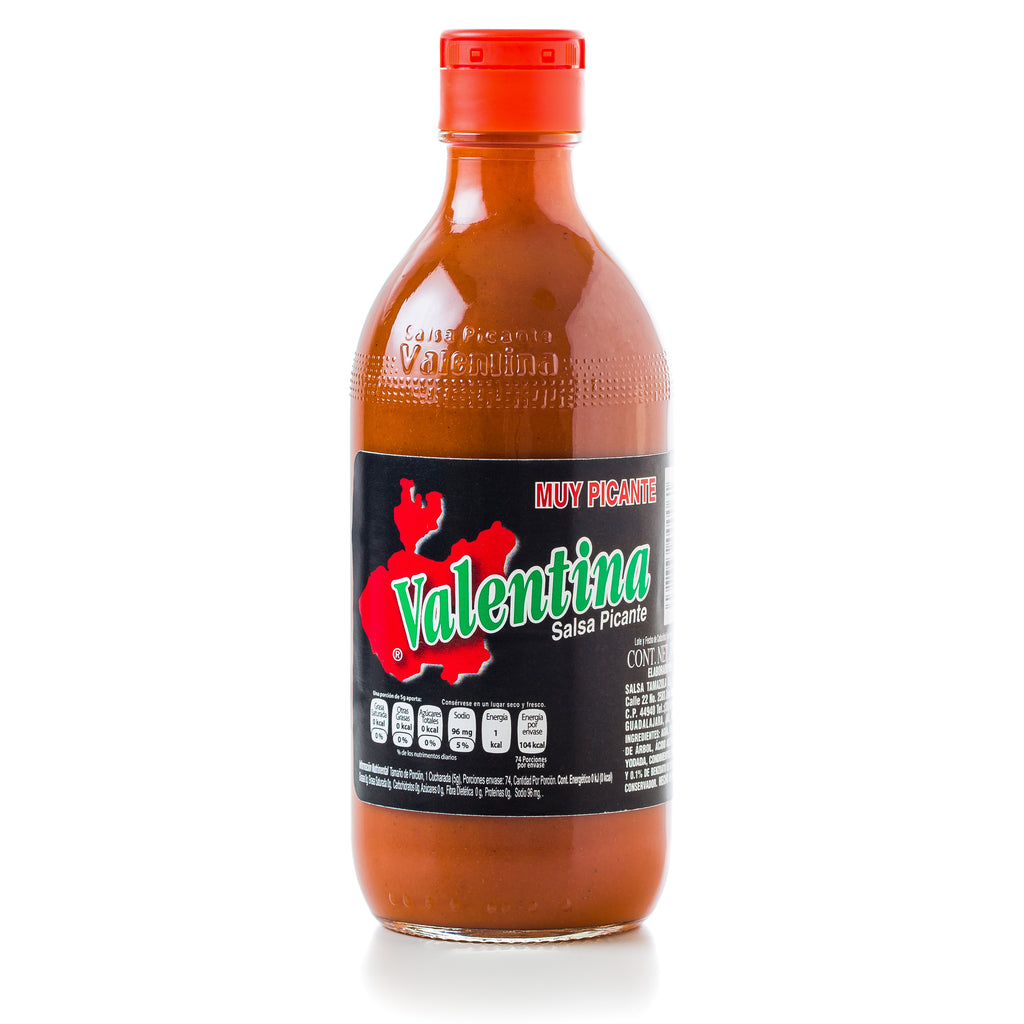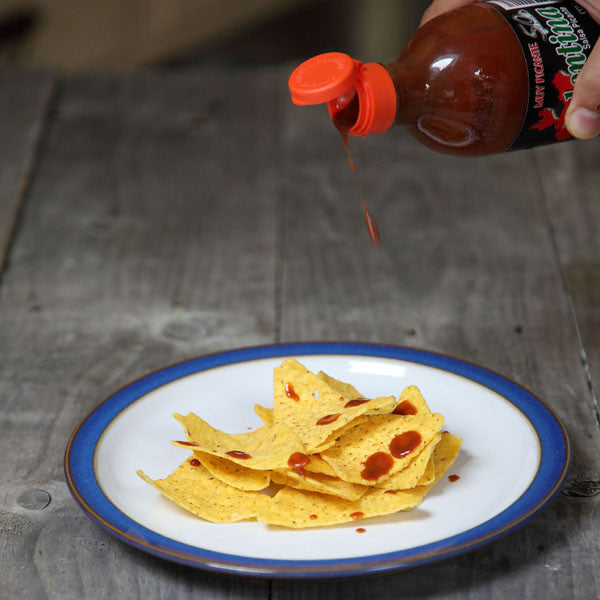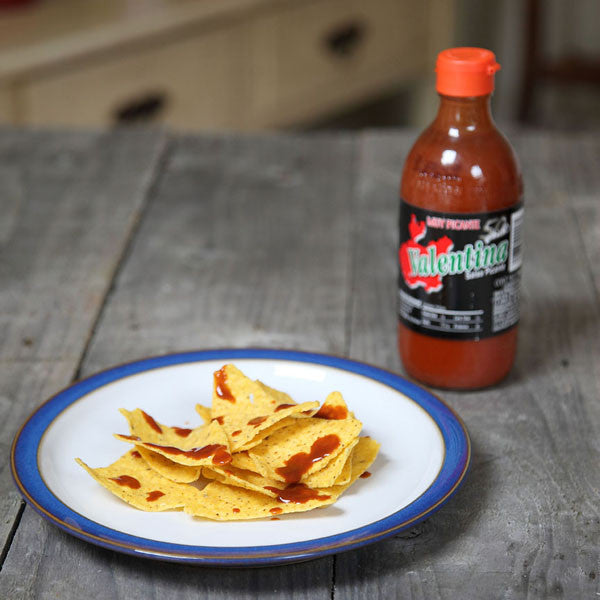 La Valentina Salsa - Black
As a Mexican, I feel this Salsa La Valentina in its iconic 370 mil glass bottle, needs no introduction; it's been a Mexican favourite for over 50 years and it has been drizzled over snacks like fritos, crips, popcorn, peanuts and fresh fruits for years. In coastal areas is used a lot with fish and shellfish and it's a delight in Mexican prawn cocktails. I love it when non-Mexicans walk in and just buy it off the shelf! 
Made primarily with dry arbol chili, this sauce is great splashed into anything your taste buds dare you to go.  
Detail: La Valentina Salsa Negra, 370 mls
Care: Store it in its convenient, resealable glass bottle in a cool and dry place. You can refrigerate if you want after opening but it keeps well outside for the length of its shelf life too.