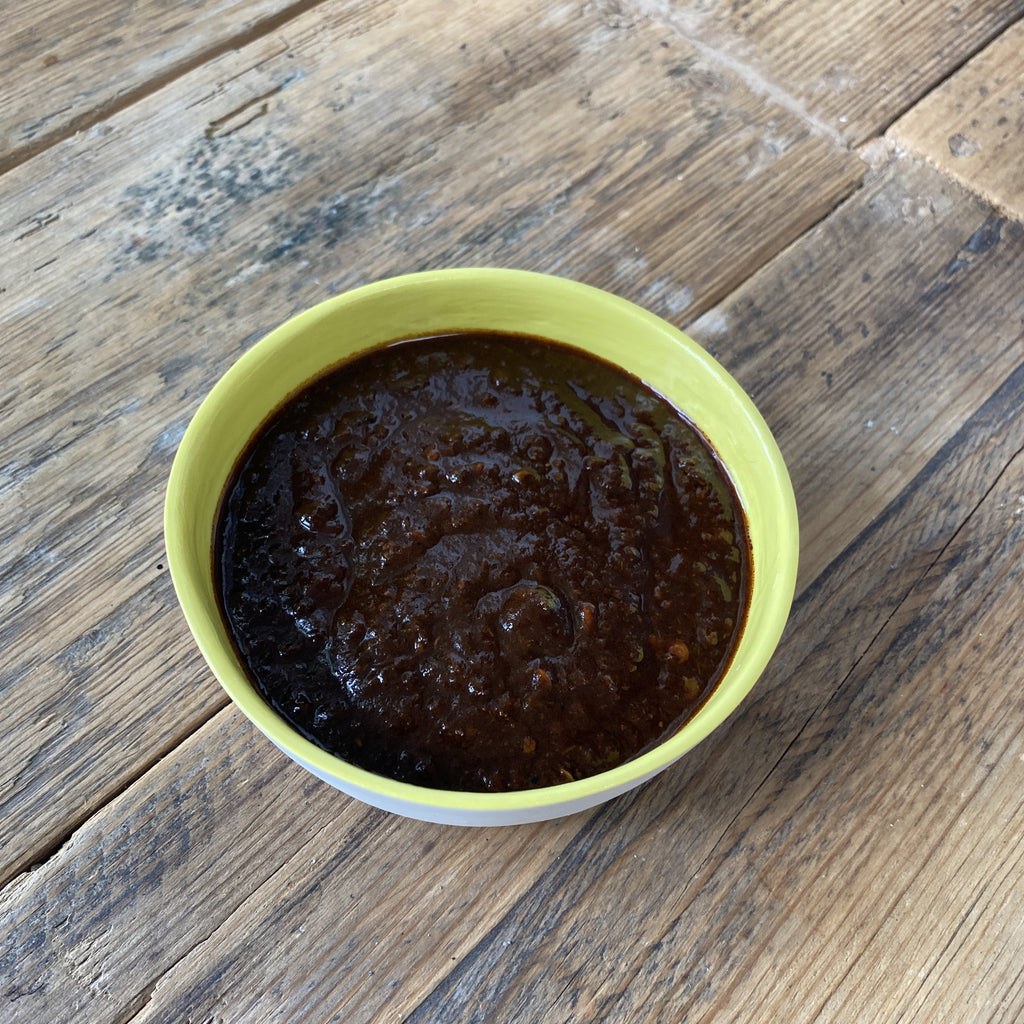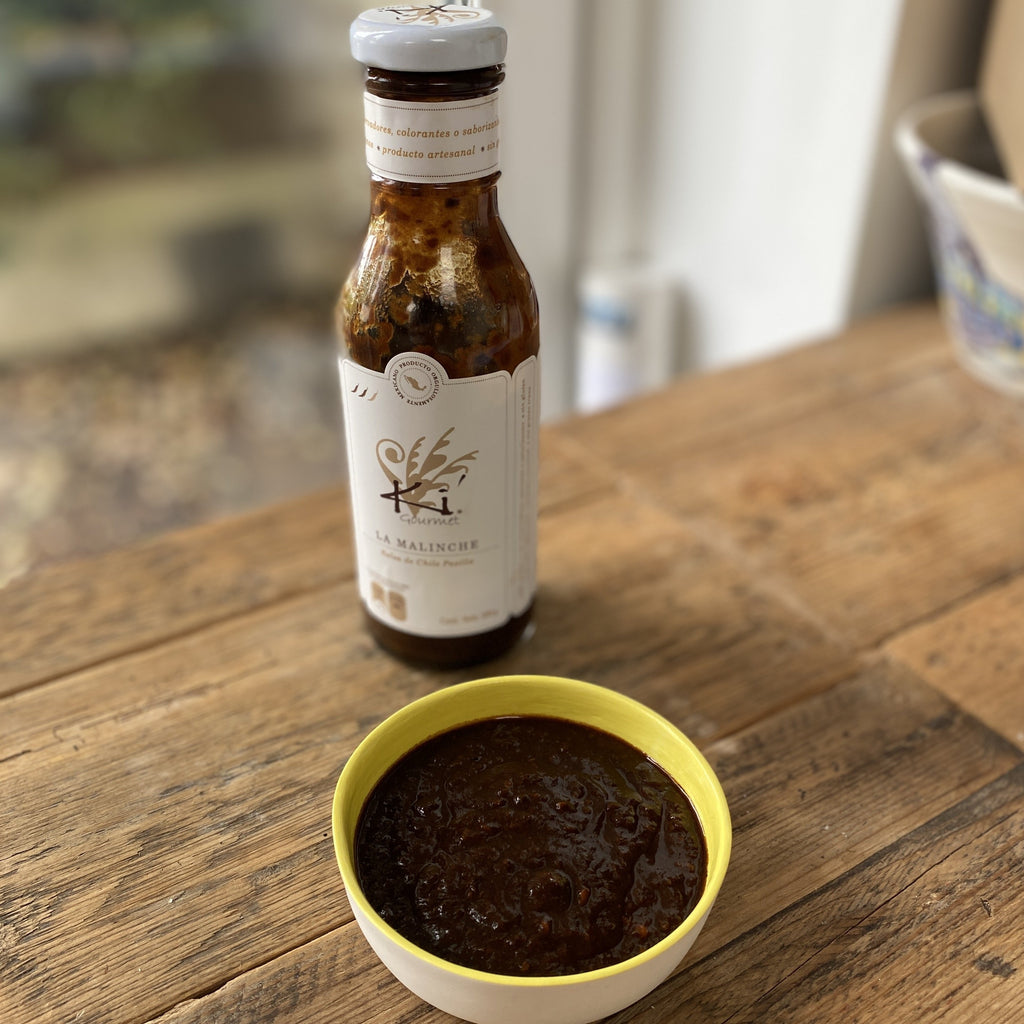 La Malinche Pasilla Salsa
This is a very interesting salsa, although it is sold as a regular salsa, the high content of Pasilla chilli in it, makes it, in my opinion, more suitable for cooking than for dipping tortilla chips in it.  It is mild but full of flavour and I think it is a match made in heaven for a lamb rack or a goat shoulder. It is robust enough to stand up to game flavours. 
Ki Gourmet is a relatively new brand in Mexico with a very clean ethos. All their salsas are gluten free, vegetarian and 100% natural, with no artificial colours, flavours or preservatives added. 

Detail:  La Malinche Pasilla Salsa, Ki Gourmet, 380g
Care: refrigerate after opening and use within 8 weeks.