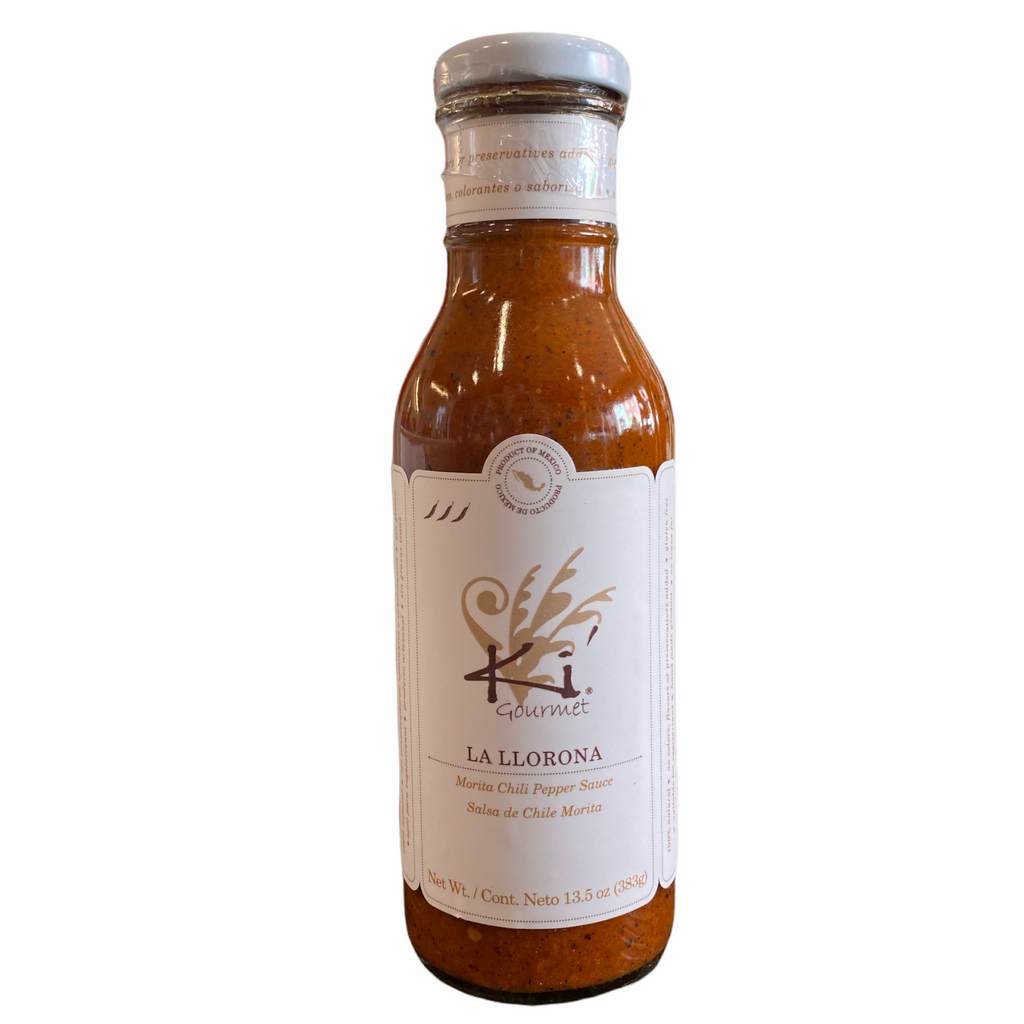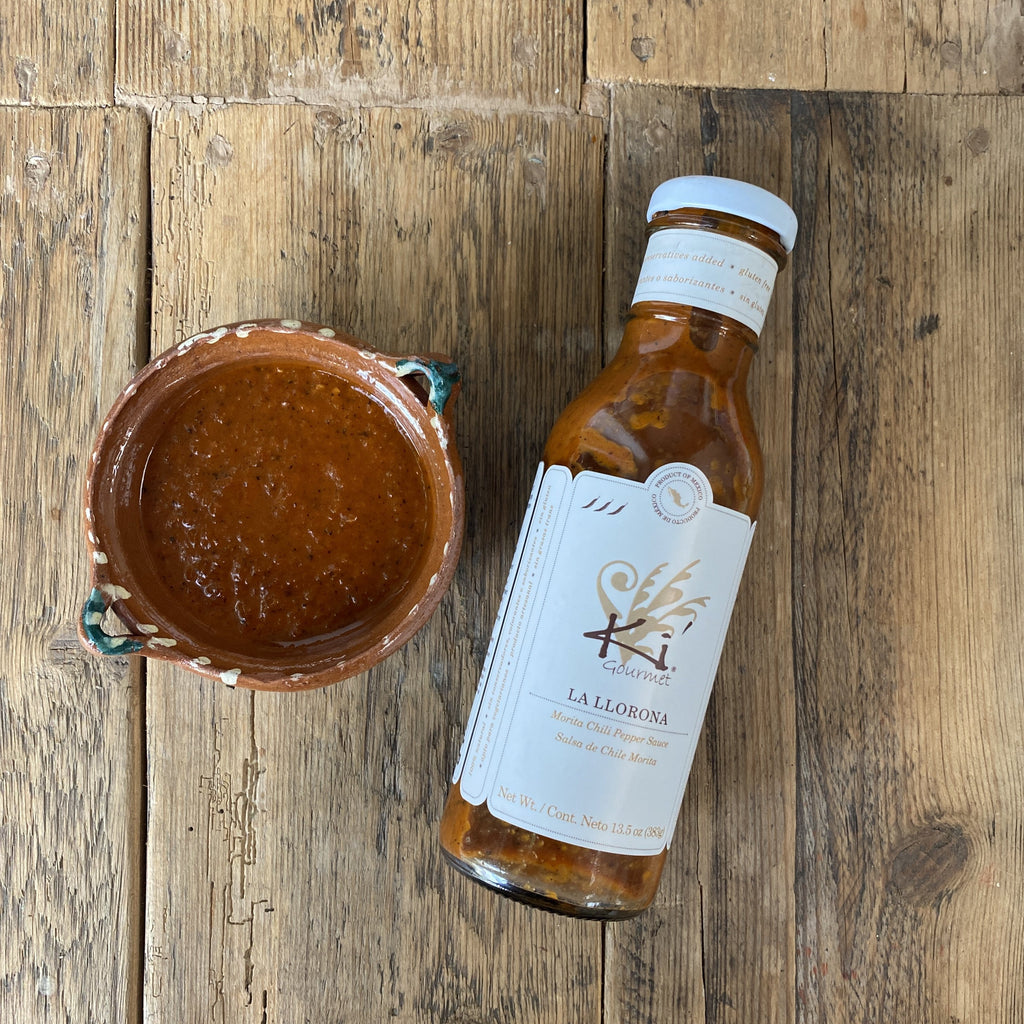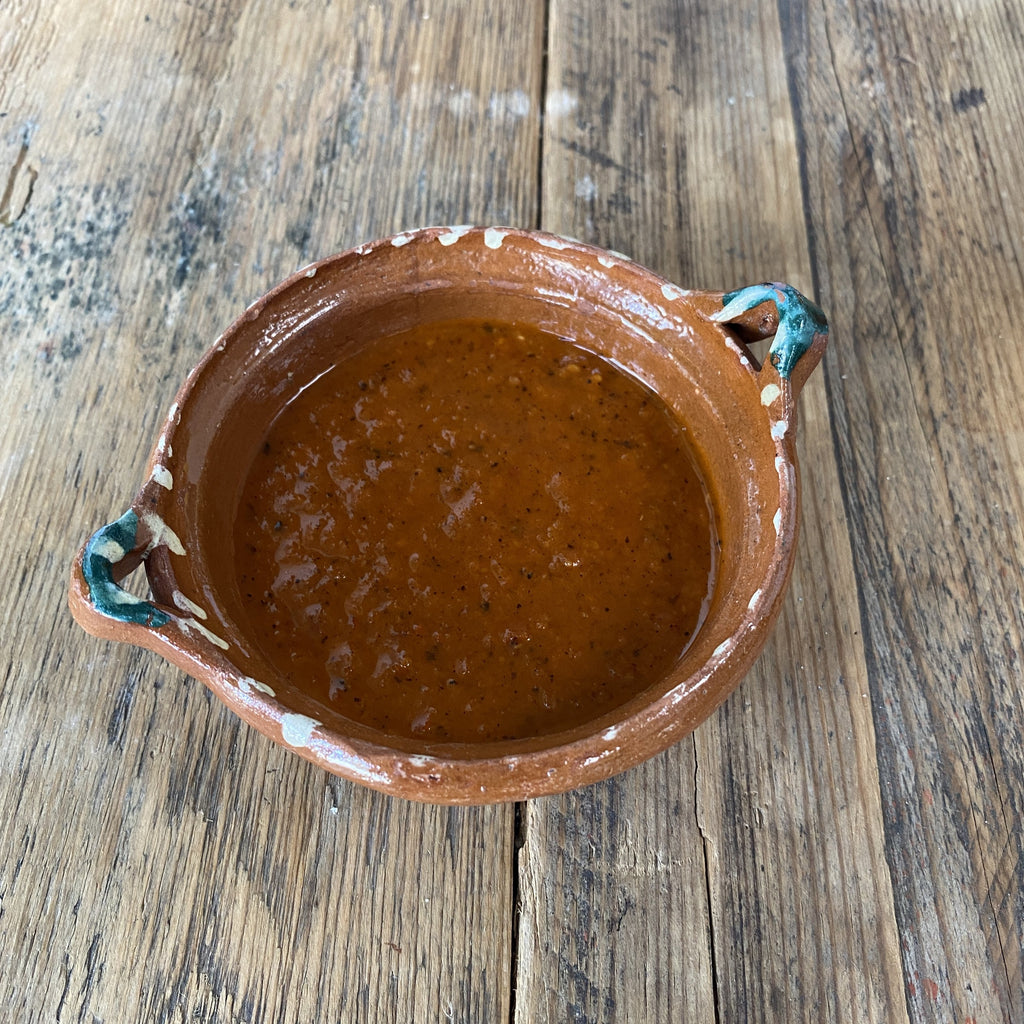 La Llorona Morita Salsa
I love this salsa, it has a great level of heat from the chipotle morita balanced by a combination of tomatoes and spices. It's quite spicy, but an absolute winner. Love it to dip tortilla chips in it or to cook with meats and veggies. I can picture a nice ribeye steak with some of this salsa for some carne asada tacos! My mouth is actually watering as I type this! 

Ki Gourmet is a relatively new brand in Mexico with a very clean ethos. All their salsas are gluten free, vegetarian and 100% natural, with no artificial colours, flavours or preservatives added. 

Detail:  La Llorona Morita Salsa, Ki Gourmet, 383 grams
Care: refrigerate after opening and use within 8 weeks.