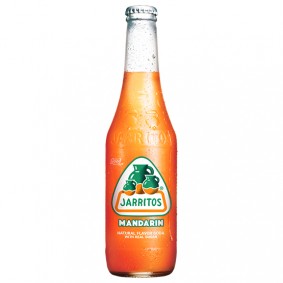 Jarritos Mandarin Soda - PICK UP ONLY
Jarritos are a really old fashion soda drink super popular in Mexico. Founded in early 1950s in Guadalajara, this drink has a great vintage feel in its classic glass bottle. Jarritos come in loads of different flavours and they're great drank iced cold. 
This Mandarin flavour is sweet, fizzy and super refreshing. Like most sodas, it has tons of sugar, so beware; yet nothing beats the feeling of drinking one of this from a tall glass full of ice! 
Due to the Fragility of these glass bottles and the high volumes experienced during the pandemic, Jarritos are now available for pick up orders ONLY. 
Detail: Jarritos Mandarin Soda, 370 mls
Care: Drink Cold