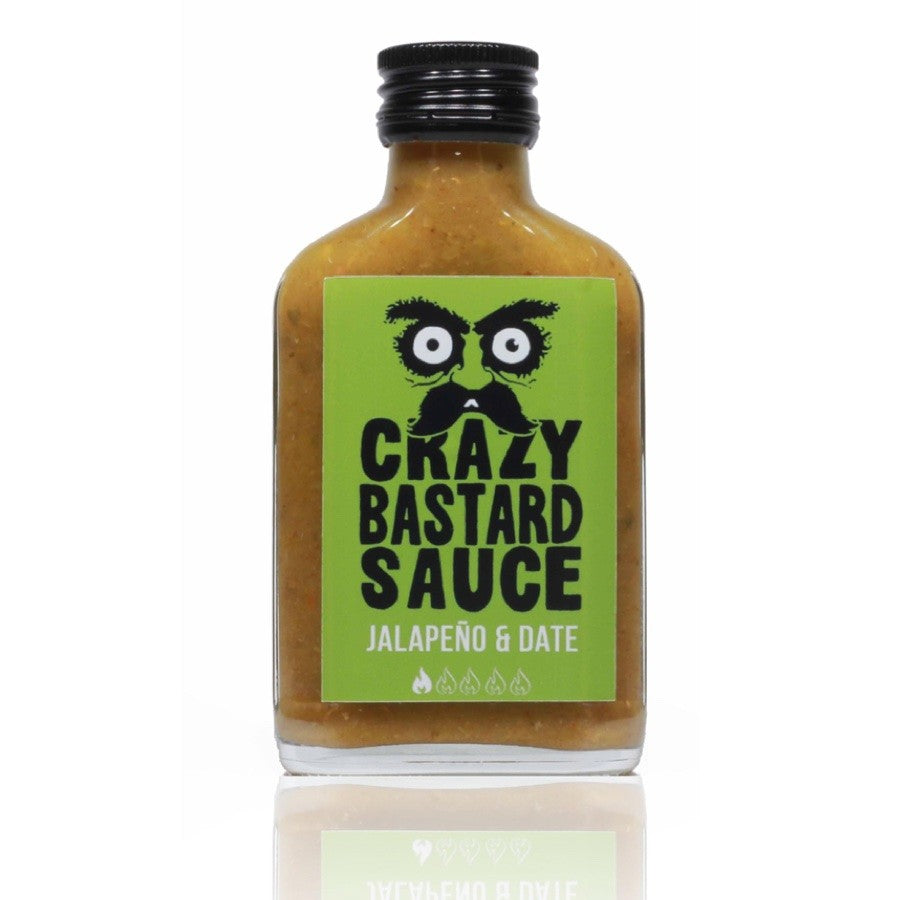 Jalapeño & Date Hot Sauce
You cannot call your brand Crazy Bastard and then not come up with some crazy combinations, right?! This Jalapeño and Date hot sauce proves my point. It's spicy and sweet, with a nice depth of flavour. It is very mild, the mildest of the brand, and, in my opinion, the date flavour is not for everyone.
Crazy Bastard Sauces are made by an Irish man in Germany using only natural ingredients, no nasties in them.

Detail: Jalapeño & Date Hot Sauce, Crazy Bastard, 100 ml.
Care: refrigerate after opening.