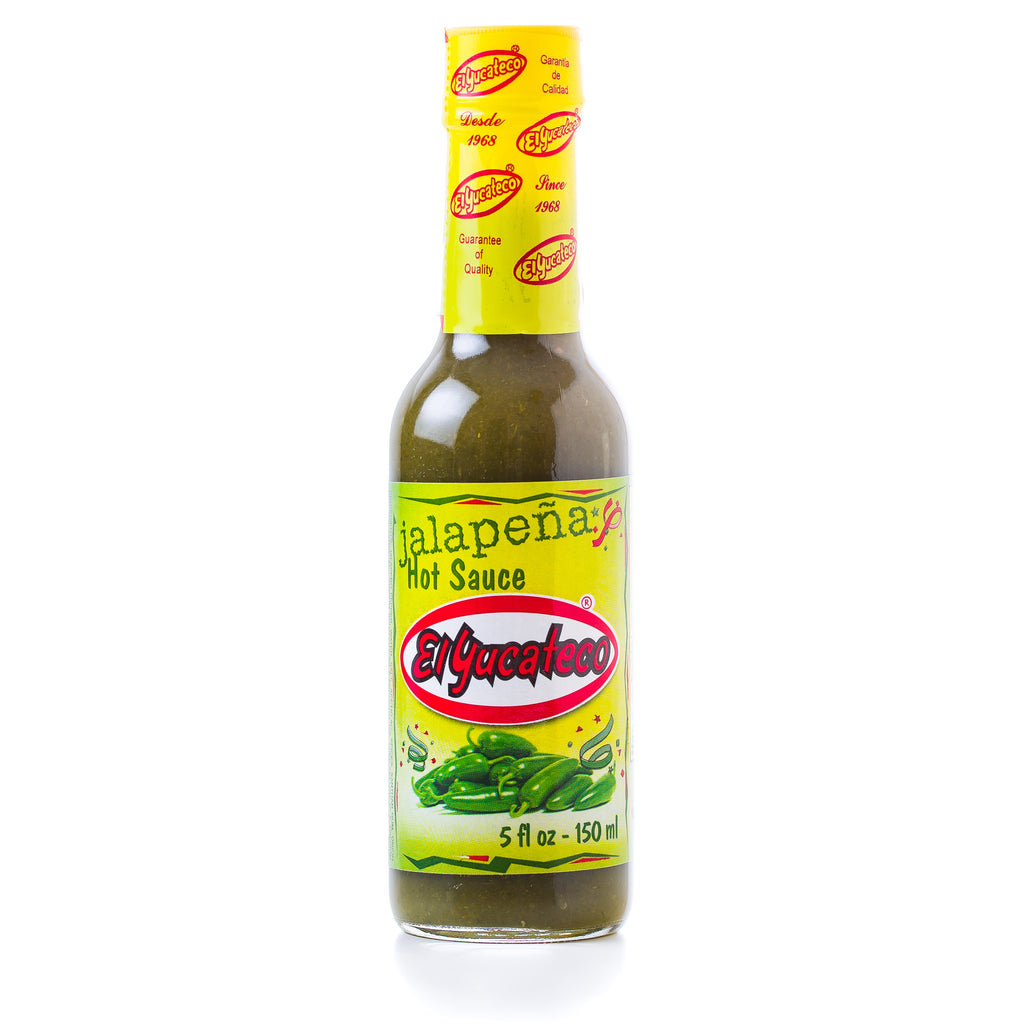 Salsa Jalapeña El Yucateco
This sauce is bright and hot. Taking its main flavour from Jalapeño chilies, it is surprisingly sharp and tasty, not at all what I would have expected from a salsa with no tomatoes on it. It still manages to have a medium to high in heat level. 
I quite like it for drizzling over food, in tacos and good for adding a splash to your regular cooking.
Detail: Jalapeña Hot Sauce, El Yucateco, 150 ml
Care: keep in a cool and dry place, refrigerate after opening.