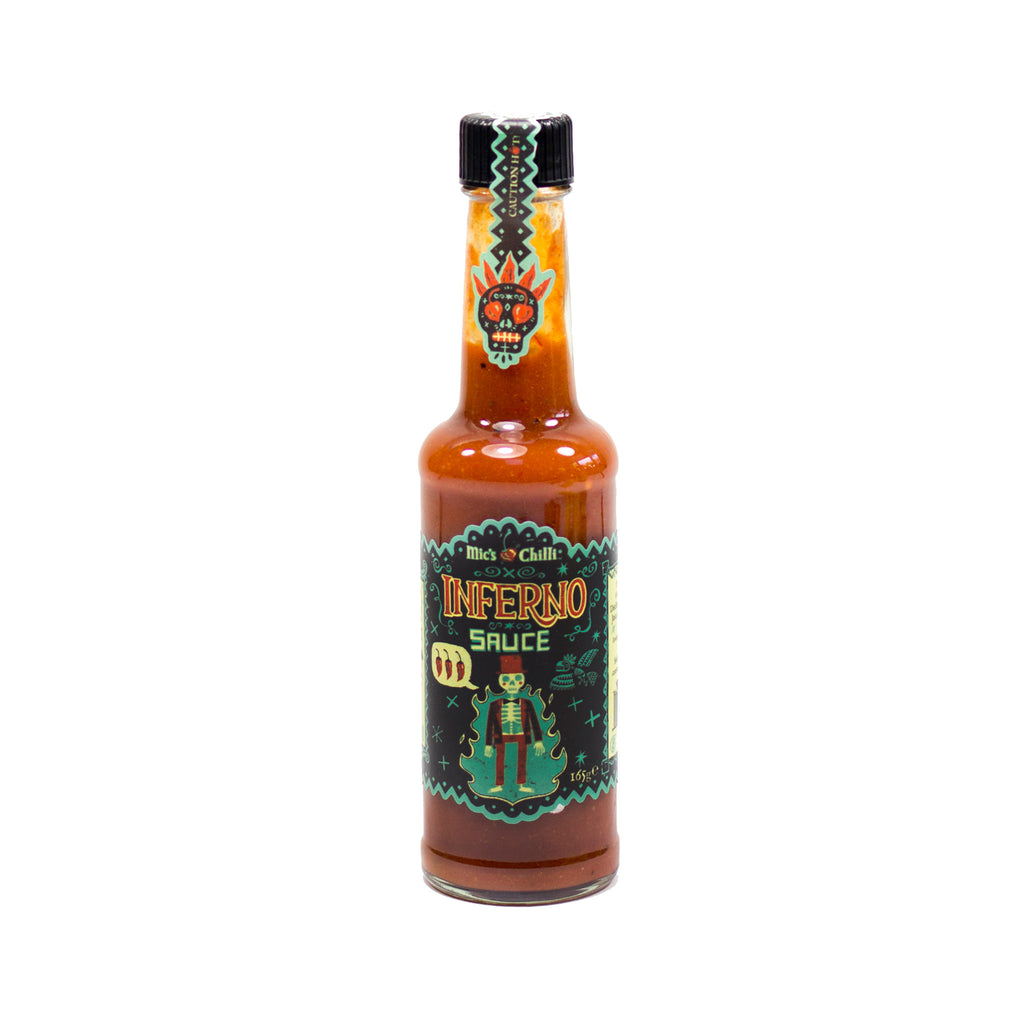 Inferno Sauce Original
This Inferno Sauce Original, in its beautifully labeled bottle, has eight habanero chilies in it! It will help you ignite your soul with the taste of fruity, fiery, and fun loving Habanero chilli goodness.
We came across this range of Irish made salsas when they started production in Wicklow and fell in lover with them right away. I can't get enough of it. Far better than any other sauce of this type we've ever tried! It can be used as a dipping sauce or added to your favorite dishes when cooking for that devilishly good kick, what's best, it's 100% Irish product!
Detail: Inferno Sauce Original, 165 grams
Care: refrigerate once opened.