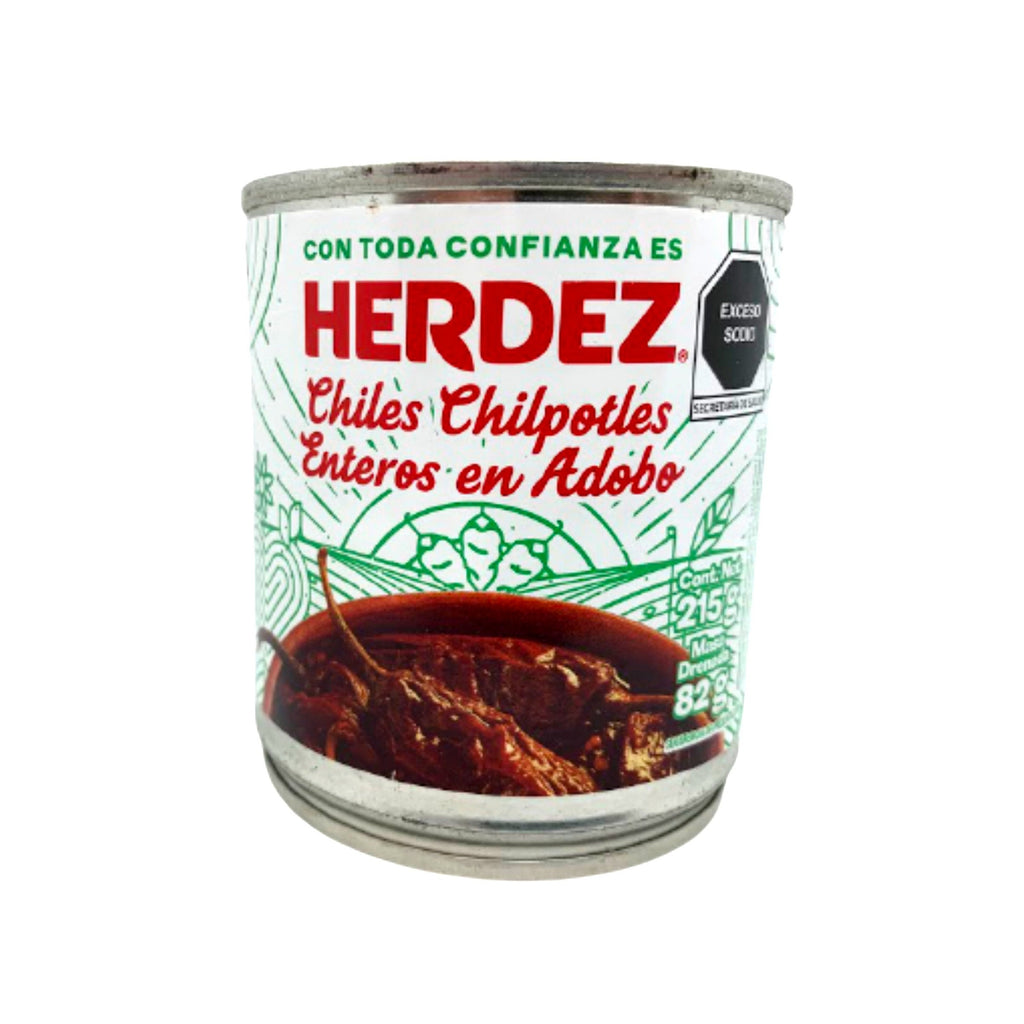 Herdez Chipotle Chilies in Adobo, 198g
Chipotle Chilies (pronouced chee-po-tle) are jalapeño peppers that have been dried and smoked. They are quite hot, smokey in flavour and quite meaty. I adore them. 
These Herdez chipotle peppers in adobo have been cooked in a sauce made of tomato, onion, white vinegar, ancho chili and herbs called adobo which re-hydrates the chilies and gives them their fantastic texture and characteristic aroma. They are deliciously smoky and sweet in flavour while being of medium heat.
Widely used in Mexico and all over the world. We love them crushed in ketchup or mayonnaise and in refried beans. They are extremely popular in Ireland, everybody is going nuts about them!
Detail: Chipotle Chilies in Adobo, Herdez, 198 grams
Care: once opened, empty contents into a glass or plastic container with a lid and refrigerate. Lasts for quite a while.